News
Giant blackout cripples many sites, including Amazon, Twitch and Reddit
If you can't access Amazon or Twitch right now, that's okay. A worldwide blackout is currently underway.
A major outage is currently preventing many Internet users from accessing certain websites, including some large fish such as Amazon, Twitch or the Reddit global forum. The outage, still ongoing, occurred on Tuesday, June 8 around noon.
PayPal and Twitter would also be affected, as well as many American media sites, such as the New York Times, the Financial Times, or, in our regions, Le Monde. This failure is materialized by a "Error 503" when the affected sites open, you will know what it is about if you come across this message.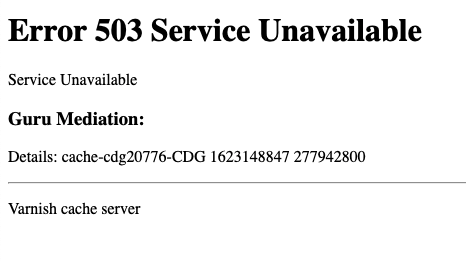 For now, we still do not know where this failure comes from, but only that it is very important and would affect the whole world. The "Error 503" which is displayed when the impacted sites are opened generally means a problem on the side of the servers that host these sites. We can logically expect a return to normal in the coming hours.