Apple
iPad Pro accessories: This is how the Apple tablet becomes a small iMac
APPLE IPAD PRO 12.9 (2021)
Anyone who uses the iPad Pro as a notebook replacement needs more than just a connection. The iPad Pro hub from Satechi supplies missing connections and visually transforms the tablet into a small iMac.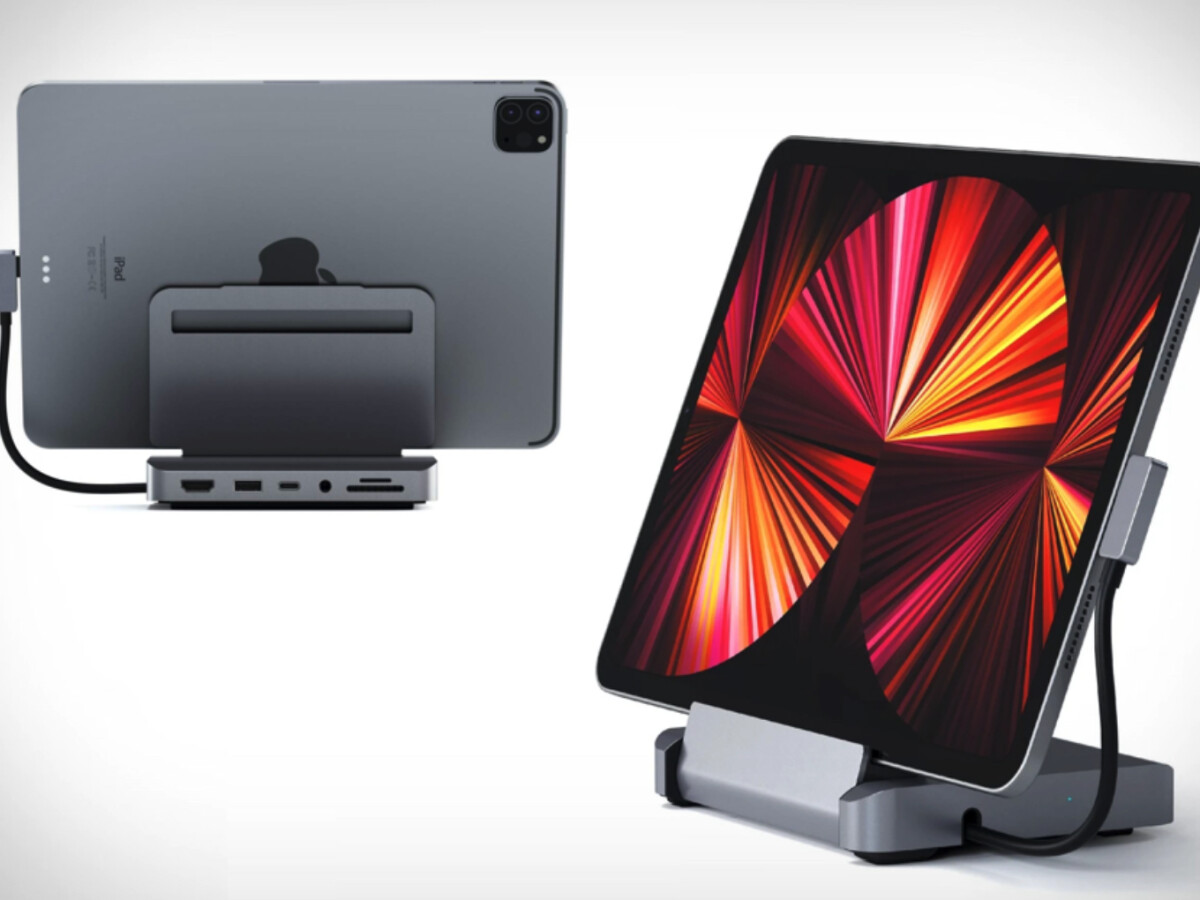 The aluminum-made Satechi iPad Pro Hub is a good base station for the iPad Pro from Apple.
Among other things, it offers USB ports, an HDMI connection and a card reader.
The perspective can be varied.
Perfect for that new iPad Pro 2021 with M1 chip this hub from Satechi is suitable. But it also works with you without any problems older iPad Pro versions from 2018 as well as with the new one iPad Air together.
Connected via the Thunderbolt port, it provides a 4K-capable HDMI connection, an SD card reader, a USB-A connection and a headphone connection.
The display angle can be adjusted freely. When not in use, you can fold the hub. This saves space in your rucksack or handbag.
Price and availability

Satechi's iPad Pro hub is priced at around $ 100 at the manufacturer, which also sends to Germany. There are shipping costs. Logitech also has first Accessory keyboards for the new iPad Pro 2021 presented.
" Tip: The best VPN providers for more security and data protection