News
Urban Comics switches to daylight saving time with 10 DC must-sees to (re) discover
The publisher has just confirmed the return of its summer operation, with the reissue of ten essential titles from the DC Comics team, available at reduced prices.
If you've always wanted to experience the DC Comics universe, but don't know where to start, Urban Comics has you covered. From June 16, the publisher is launching for the second consecutive year its summer operation, and republishing for the occasion ten cult titles from the DC team at a low price. The opportunity to find several founding stories in one-shot format, from the excellent Batman L'Asile d'Arkham, until the Rebirth of the Suicide Squad, Passing by Justice League Forever evil. Ten cult stories, written by masters of modern comics like Paul Dini (at the origin of Batman, the animated series), Scott Snyder and Jim Lee. The opportunity for novices to dive head first into the DC universe this summer, while taking advantage of a single price of € 4.90 per unit.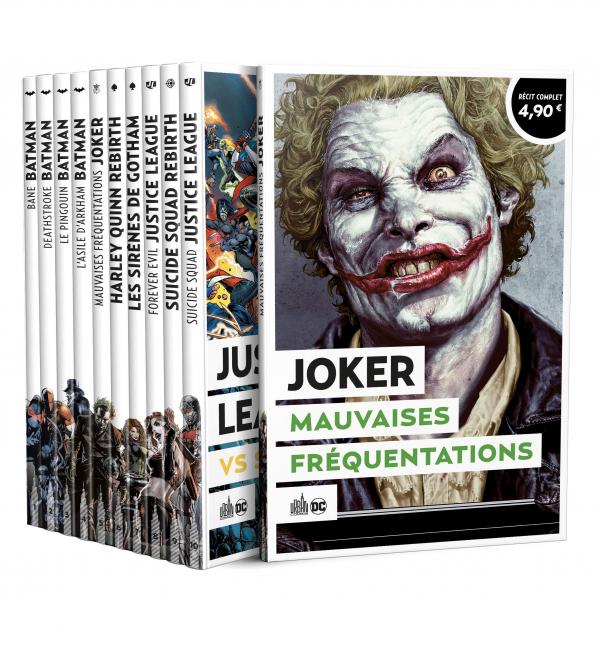 This year, the protagonists of Gotham will be widely honored, with no less than seven comics entirely devoted to the Dark Knight and his enemies. If these are missing from your comic book culture, we obviously advise you not to delay adding them to your library. Among our favorites, we recommend the excellent ones without hesitation. Batman L'Asile d'Arkham, as well as Joker Bad Dating. The founding volume of Rebirth d'Harley Quinn is also an excellent entry point into the universe of the crazy antagonist.
Appointment from June 16 in bookstores to take advantage of the new Urban Comics summer operation!
To discover during the Urban Comics summer operation
Suicide Squad Rebirth
Harley Quinn Rebirth
Joker Bad Dating
Justice League vs Suicide Squad
The Sirens of Gotham
Batman L'Asile d'Arkham
Justice League Forever evil
Batman vs Bane
Batman vs Deathstroke
Batman vs the penguin