News
Season 7 battle pass explained in detail
Find out about the latest new features introduced with Fortnite Season 7, including Battle Pass rewards.
WhileEpic Games has just formalized a crossover with Rick and morty, the trailer for the new season has been unveiled. If we knew it would have something to do with an alien invasion, Epic Games have released all the details about Season 7, Battle Pass rewards, and more. First of all, with the battle pass you immediately get the skin Kyméra. This is an alien species that you can modify and customize from head to toe. In total, there are almost 800,000 possible combinations.
Epic Games also explains that by obtaining alien relics, you will be able to acquire cosmetic modifications for your alien: " to do this, explore each week the regions of the island that have been affected by the alien invasion or assemble your section to investigate the mystery of the cosmic chests. Much like Battle Stars, these Relics can be traded for additional styles for Kymera, which permanently increase your alien customization choices. ».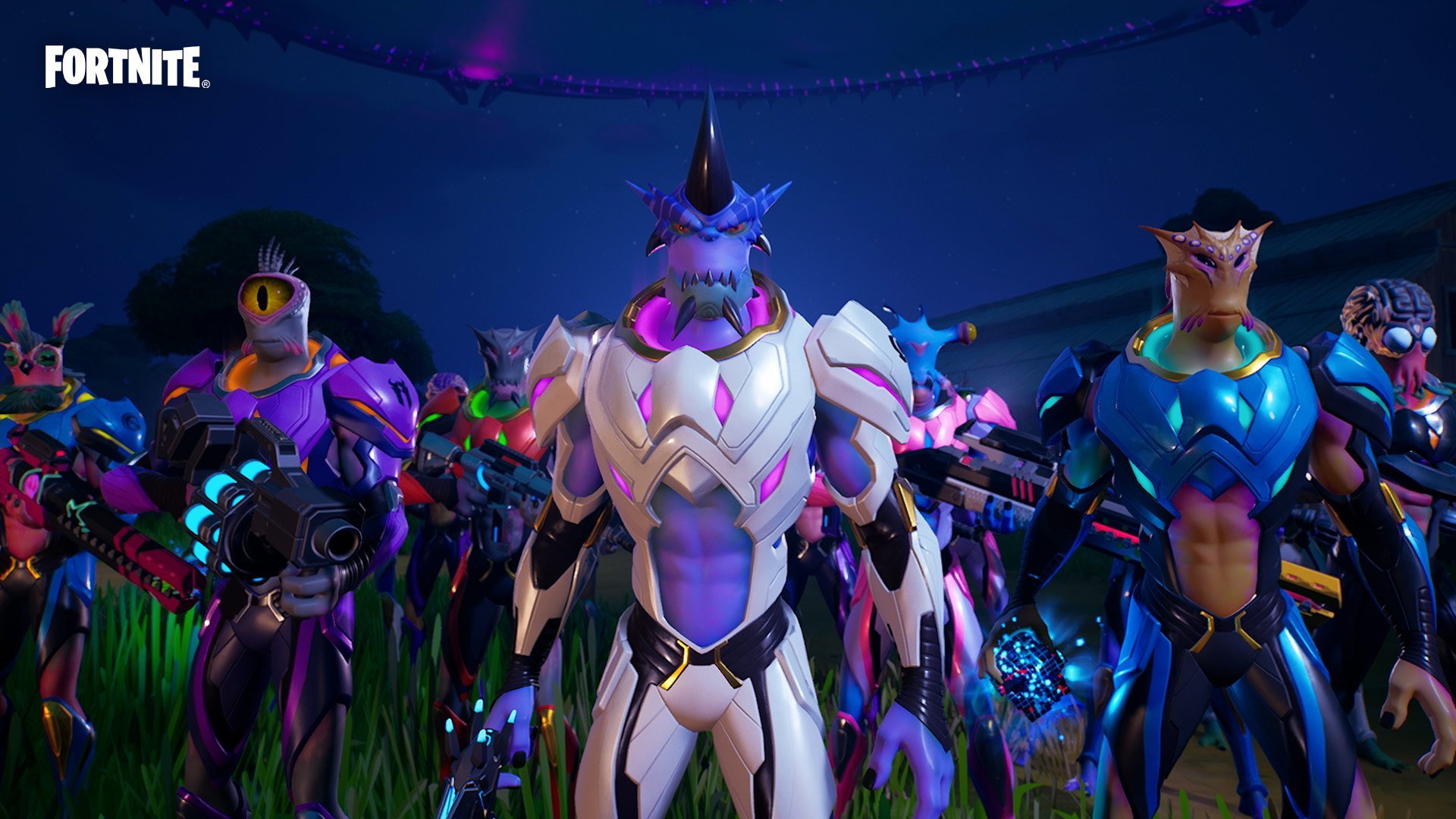 A new reward system
When it comes to the overall organization of the battle pass and rewards, Epic Games has made a major change. Unlike the way in previous seasons, you will not unlock the rewards in order and as the levels of the pass progress. Season 7 introduces a star system, which you get after every level you complete, and which you can redeem for any reward in sequence if you have enough stars to unlock it. This will prevent you from having to wait until the end of the season to get your hands on the accessory that has been eyeing you from the start.
Other surprises await players in the battle royale. They will be unveiled during the season. We know in particular that a skin of Clark Kent, alias Superman, should arrive soon. In the battle pass you can also unlock the skins of Rick Sanchez and Guggimon.