Xiaomi
Xiaomi: new technology a battery killer? That's what the manufacturer says
XIAOMI
Xiaomi attracts attention with a "Hyper Charge" charging technology. Critics see it as a battery killer. In fact, the use of the technology does not make sense for every user.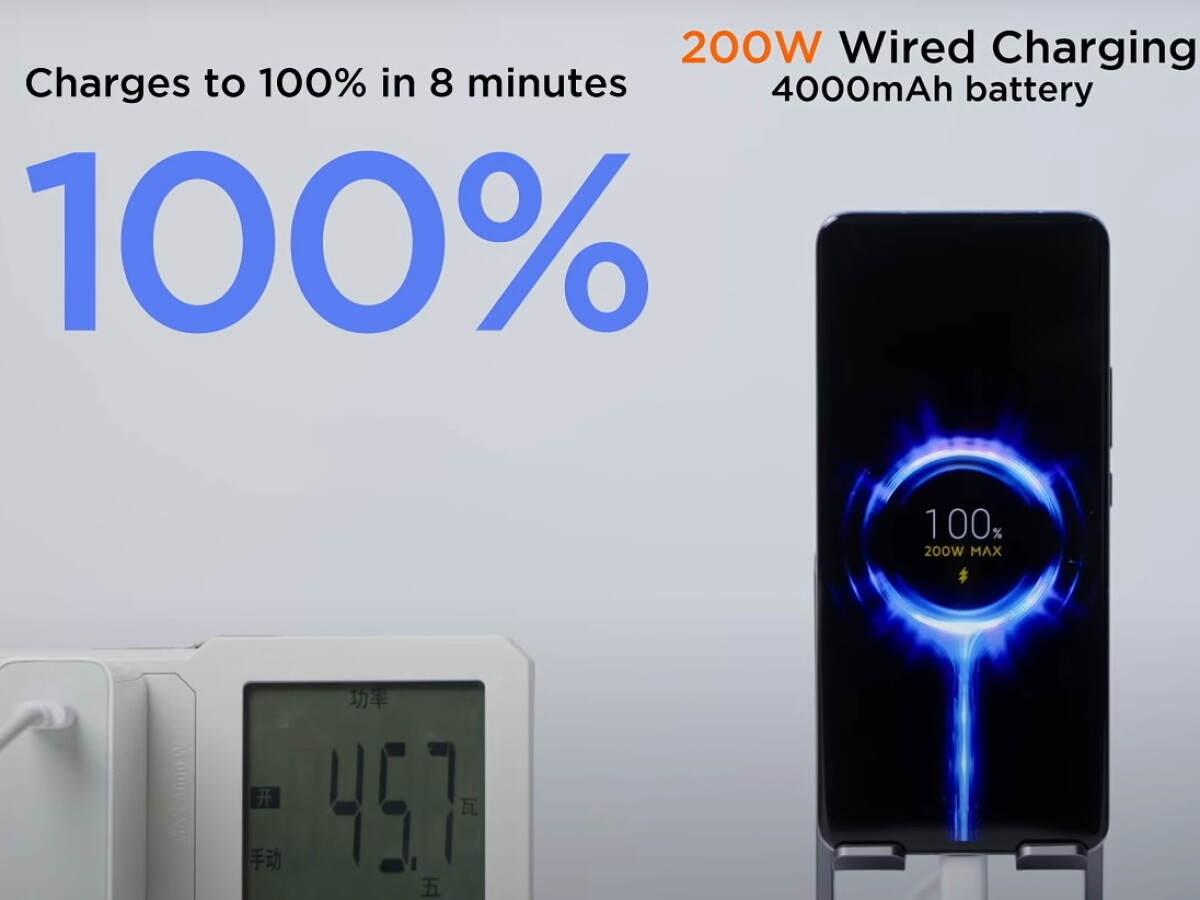 With Hyer Charge, Xiaomi has presented a new fast charging technology for cell phones.
Critics fear that this will damage the battery.
The manufacturer has now commented on this.
Who one Cell phone with long battery life searches, often ends up with a model of Xiaomi. The Redmi and Mi models from the Chinese manufacturer have another advantage: once they are empty, they charge faster than the competition.
Just recently posed Xiaomi introduces a new 200-watt charging technology with "Hyper Charge" before, with this a 4,000-milliampere-hour battery can be charged from 0 to 100 percent in just 8 minutes. But many fans fear that such high charging capacities will damage the battery in the long run.
Will Hyper Charge kill the battery?

Xiaomi has Android Authority according to the Chinese short message service Weibo. Accordingly, the high performance actually affects the life of the battery.
According to Xiaomi, you should only have 80 percent of the original capacity available after 800 charging cycles. 800 charging cycles corresponding to approximately two years of use. Xiaomi points out that this result more than meets all the requirements for the Chinese market. Here it is stipulated that the battery must still have at least 60 percent after 400 charging cycles.
For many, practical benefits are likely to outweigh them

In fact, for many users, the practical benefits are likely to outweigh the negative consequences. According to studies in Germany, users buy a new cell phone every two and a half years on average and would therefore hardly notice the decreasing battery performance. However, if you plan to use your cell phone for longer than two years, you should probably do without the new charging technology. Alternatively, the battery can of course also be changed in a repair workshop.
If you want to be on the safe side, you can too 2021 still cell phones with exchangeable batteries to buy. We present the corresponding models in our comparison.
" Tip: The best VPN providers for more security and data protection