For its very first drone, Sony is not aimed at the mainstream market but rather at video, film and documentary professionals. The Airpeak is a quadrocopter with amazing capabilities… just like its price.
It has been several months now that Sony teases its arrival in the drone market, but the Japanese manufacturer has decided not to rub shoulders with DJI and other manufacturers of consumer drones. At $ 9,000 and supplied without a camera or handle, the Airpeak S1 is indeed not within the reach of all budgets, but the target clientele is not that one.
Foolproof stability
The Airpeak S1, which will be available later this fall, is a quadcopter with a flight time of 22 minutes without a load (12 minutes while carrying a camera). It is intended for video production professionals, whether in the film or documentary industry, who can install a Sony camera such as an A7S Mark III, FX3, or others, with a special suitable support. of the Gremsy T3 handle.
Sony has paid particular attention to the stability of the drone and its resistance to wind. The manufacturer promises that the device will remain stable in gusts exceeding 70 km / h. The machine incorporates five sets of cameras as well as an infrared sensor, which indicate the presence of obstacles in flight.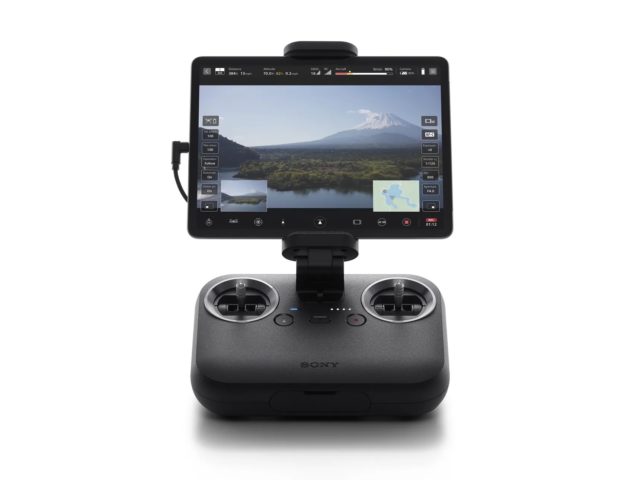 In terms of speed, the Airpeak S1 spins from 0 to 80 km / h in 3.5 seconds. Its top speed is 90 km / h, but empty. Sony does not specify the maximum speed when carrying a camera. The drone is controlled from a box equipped with two sticks, one for the device and the other for the handle. We will attach an iPhone or an iPad, there is no Android version for the moment.