Apple
Using FaceTime with Android phones: is that possible?
APPLE
Can you make video calls with FaceTime on Android? Netzwelt clears up and reveals how you can make video calls on Android.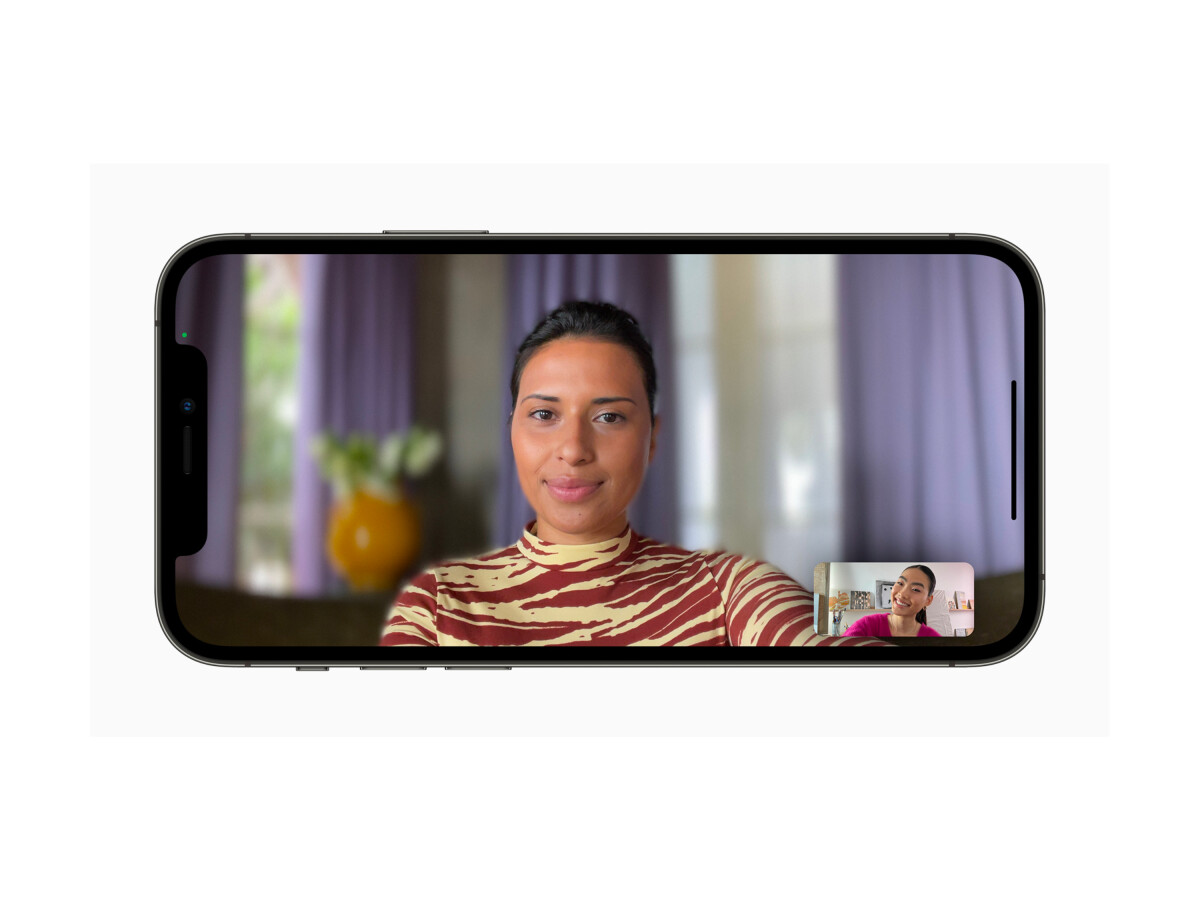 FaceTime is the standard video calling app on the iPhone.
The Apple tool is not available on Android.
However, this will change in the fall with iOS 15.
The video chat service FaceTime of Apple is preinstalled on every iPhone, iPad and Mac and enables high quality video calls with up to 32 participants at the same time.
Since Apple does not offer FaceTime apps for other operating systems or an open interface for third-party providers, FaceTime cannot be used with Android.
Apple offers: iPhone, AirPods, Apple Watch and Co. in the price check
Beware of Facetime apps on Google Play

FaceTime apps advertised in the Google Play Store and other app stores are not suitable for calling FaceTime contacts. Developers of apps like "Free FaceTime Video Call Messaging", "Free FaceTime For Android Video Call" or "Fake Video Call with Celebrities – WeFlex FaceTime" abuse the abbreviation of the videocall service.
With the release of iOS 15 Apple opens FaceTime at least a little. Windows and Android users can then take part in video conferences via FaceTime using a link in their browser.
FaceTime alternatives for Android users

Just because there's currently no FaceTime app for Android doesn't mean you have to do without video calls. With the following apps you can also conveniently carry out video calls on Android.
Google Meet

Google Meet was developed as the successor to Google Hangouts, which can only be used with e-mail contacts, and can be used via the web browser, a separate app or the Gmail app. Meet enables simple video calls with two or conferences with up to 100 participants who can join with a link or access code without a user account. Thanks to Gmail, Meet is preinstalled on most Android smartphones.
Google Hangouts

Google Hangouts allows users with Google accounts to make video calls with two to 25 participants via the Gmail website and stand-alone apps for Android and iOS. Since Hangouts is preinstalled on older smartphones, you can usually use it to call other Google contacts without any additional setup on the other side.
Google Duo

Duo is another FaceTime alternative for Android from Google. The service enables Video calls with two to 12 participants. Like Hangouts, Google Duo only works with a Google Account and is therefore not suitable for all contacts. Thanks to particularly efficient video compression with automatic brightness adjustment, Google Duo is optimized for mobile use in poor lighting conditions.
WhatsApp, Signal, Telegram etc.

The messaging service WhatsApp and working on the same principle Alternatives like Signal and Telegram, they also enable video calls with individual contacts or groups.
If you have the desired contact in your chat list, you can call them simply by pressing a video button. Since these messaging apps usually run automatically in the background, your contacts can be reached automatically if they are currently connected to the Internet.
Skype

Skype is also good for video calls on Android. As with Google Meet, you can also send a link invitation with contacts via Skype make calls without your own Skype account.
Compared to other messengers, Skype is a bit cumbersome and is not so well suited for spontaneous calls in between. On the plus side of Skype, however, there are many practical additional features such as a cloud video recorder for your Videocalls, with which you can record conversations without additional apps.
Zoom, Microsoft Teams and Slack

For a video call, you can also use conference tools such as Zoom, Microsoft Teams or Slack use. Zoom and Co. are more optimized for group calls and chats. If you already use these apps and are already chatting with the relevant contact, the spontaneous video call via the same app can be very useful.
Jitsi

Die Open-Source-App Jitsi is also ideal for video calls. As with Google Meet, you can meet at Jitsi via an ID that can be shared via a link in an encrypted video chat and you can make group calls with up to 75 participants. The organizer of a Jitsi meeting does not need a user account and no group has access to your data, which also protects your privacy.
More apps and tips on the subject Video conferencing can be found on our linked overview page on this topic.
" Tip: The best VPN providers for more security and data protection