News
Facebook's new AI can now mimic your handwriting
From a single word, this new AI developed by Facebook is able to reproduce any handwriting or typing.
A few weeks ago, artificial intelligence promised us a significant improvement in dubbing faults in cinema. This time, the latest tool developed by Facebook is able to imitate our handwriting, or any typography or calligraphy. In a blog post published last week, Mark Zuckerberg's company presents TextStyleBrush, an AI-based research project capable of copying the style of a text based on a single word of reference.
While Google Translate already allows the display of the translation in real time from a smartphone, TextStyleBrush already promises to go further, assures Facebook, by supporting many types of texts, and by reproducing not only the spelling of the characters, but also their positioning in space. The project is still at a preliminary stage, however, tempers the company of Mark Zuckerberg. While AI should soon be submitted to a study committee, certain key points still need to be perfected, Facebook believes, such as text recognition on metal surfaces, as well as support for multicolored text.
Prevent deepfakes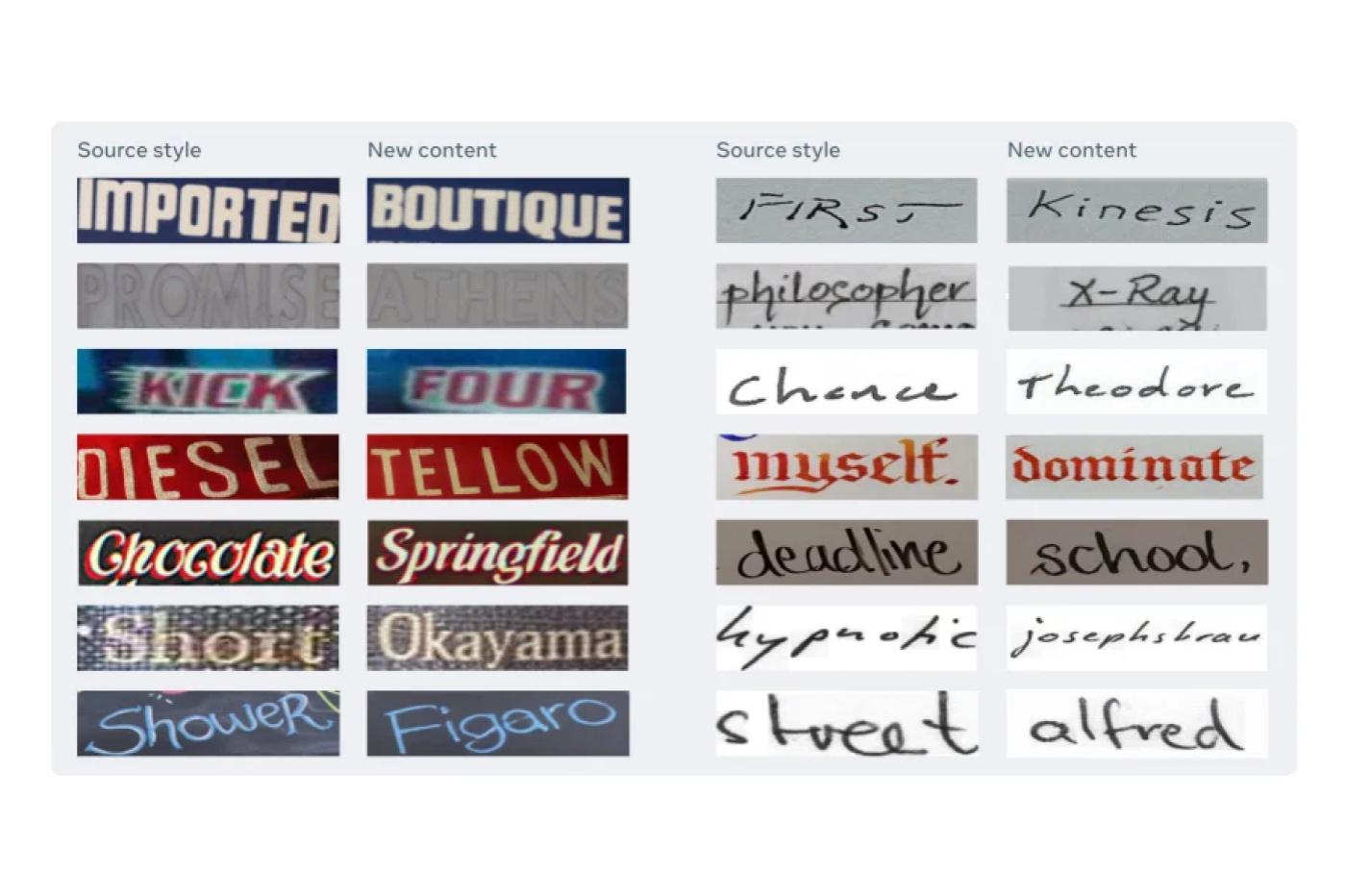 If TextStyleBrush already promises to come in handy for "Translating text into images in different languages, creating personalized messages and captions, and maybe one day translating road signs using augmented reality", the use of such a sophisticated text replacement tool inevitably raises the question of deepfake and its use for malicious purposes. The American company acknowledged that this was a sensitive topic, but that by openly posting the results of its research to TextStyleBrush, it hoped to encourage other researchers and developers to better anticipate possible abuses.