News
Spotify lance Greenroom, son concurrent de Cluhouse
Launched this Wednesday, June 16, the Spotify Greenroom application will allow its users to participate in audio shows.
Clubhouse has definitely not finished distilling its heritage. After having been a dazzling success – but ephemeral on iOS, the voice rooms application has finally benefited from a discreet deployment on Android. But if the enthusiasm around Clubhouse quickly fell back like a breath, this quarter of an hour of glory did not fail to give some ideas to the big names of the web. A few months after LinkedIn, Instagram and Facebook, it is now the turn of the music platform Spotify to launch its own Clubhouse copycat, by inaugurating Greenroom this week.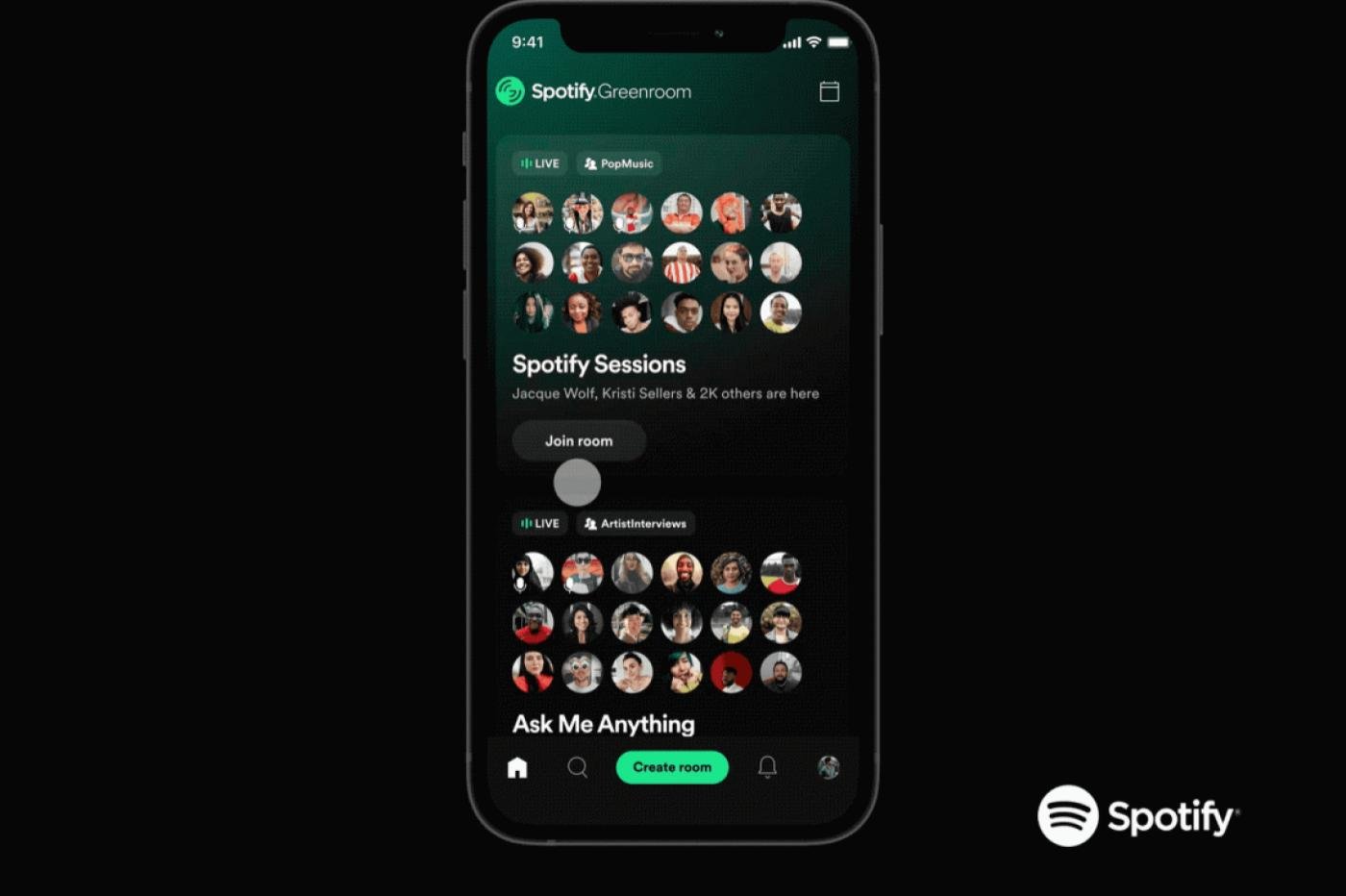 Optimize interactivity
With an official launch in more than 135 countries, details Spotify on its official blog, Greenroom should thus allow content creators and Internet users to share content more simply, by "Optimizing interactivity and deep connections between participants in the live rooms". Independent of the parent application, Greenroom will be accessible directly via Spotify identifiers. As on Clubhouse, it will be possible to participate in audio lounges ( "rooms") on any subject. All users will thus be able to launch a room, invite speakers, but also to follow the Internet users who interest them.
For the moment stammering, Greenroom is already thinking big. On the sidelines of its launch just a few days ago, the company is already planning to launch a investment fund for audio creators, in order to allow them to more easily monetize their work. A hardly diverted way to convince its future most influential creators not to leave the ship, at a time when Instagram and Facebook compete in imagination to ensure a better income for their influencers.