A German internet user stumbled across a 16-inch MacBook Pro with an M1 chip while setting up his machine at the Apple Store.
Apple Store bug or real leak? If we will have to wait a few more months before getting to the bottom of it, the information is enough to stir up trouble. Indeed, while we expect to see new 16- and 14-inch MacBook Pro completely overhauled and equipped with a new Apple Silicon chip, a German internet user came across a so-called 16-inch MacBook Pro equipped with… an M1 chip.
Simple bug ?
"Now with the new Apple M1 chip", can we read in the description (in German) of this machine unearthed by a German user when he shared the configuration of his computer with a loved one.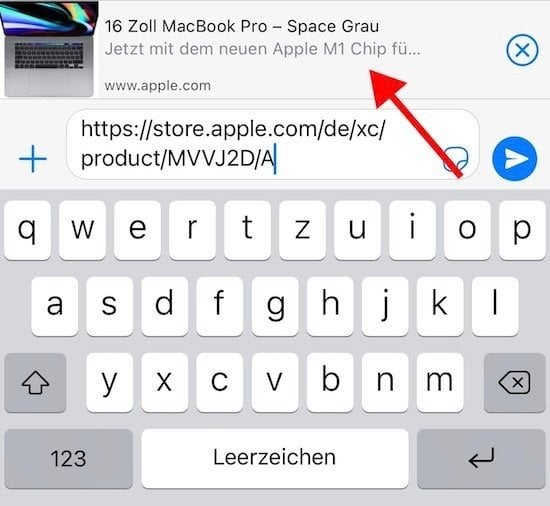 In addition to the presence of an M1 chip, the computer in the screenshot shared by this Internet user looks like the latest 16-inch MacBook Pro, launched at the end of 2019. Not much to do with it. the future MacBook Pro expected with a brand new chassis, integrating ports that no longer exist such as an SD slot or an HDMI port.
In addition, all the rumors agree that this new machine should leave aside the Touch Bar, this small touch bar located at the top of the keyboard, and which has never really found its place. However, in this screenshot, we can clearly see that the computer is indeed equipped with a Touch Bar, suggesting that it is probably only a display bug.
An M1 chip on MacBook Pro, really?
It would be hard to imagine that Apple could launch new MacBook Pros with an M1 chip, while this range has always had the advantage of power. Equip it with an M1 chip, a processor that can be found on MacBook Air M1 sold much cheaper, would not make sense. Unless Apple keeps the name "M1" and upgrades its chip according to the machine equipped?
Moreover, Apple itself leaked the terms « M1X and « M1X MacBook Pro » by posting his WWDC keynote on YouTube, leaving little room for doubt about the imminent arrival of a muscular variant of the first ARM chip for Mac.
MacBook Air 2020 M1 256 GB at the best price Base price: 1,129 €
See more offers