At Back Market, good prices are all year round. But when there are flash sales, the prices become unbeatable. The proof in 5 unmissable offers.
The leader in refurbished products is undoubtedly Back Market. However, who says reconditioned products, says super prices all year round … so when the platform launches flash sales, the offers are simply unmissable. Was the smartphone or tech object of your dreams out of new reach? You will finally be able to crack. Here are 5 great tips that you absolutely must not miss at Back Market.
Discover all Back Market flash sales
iPhone 12 64 GB at 720 euros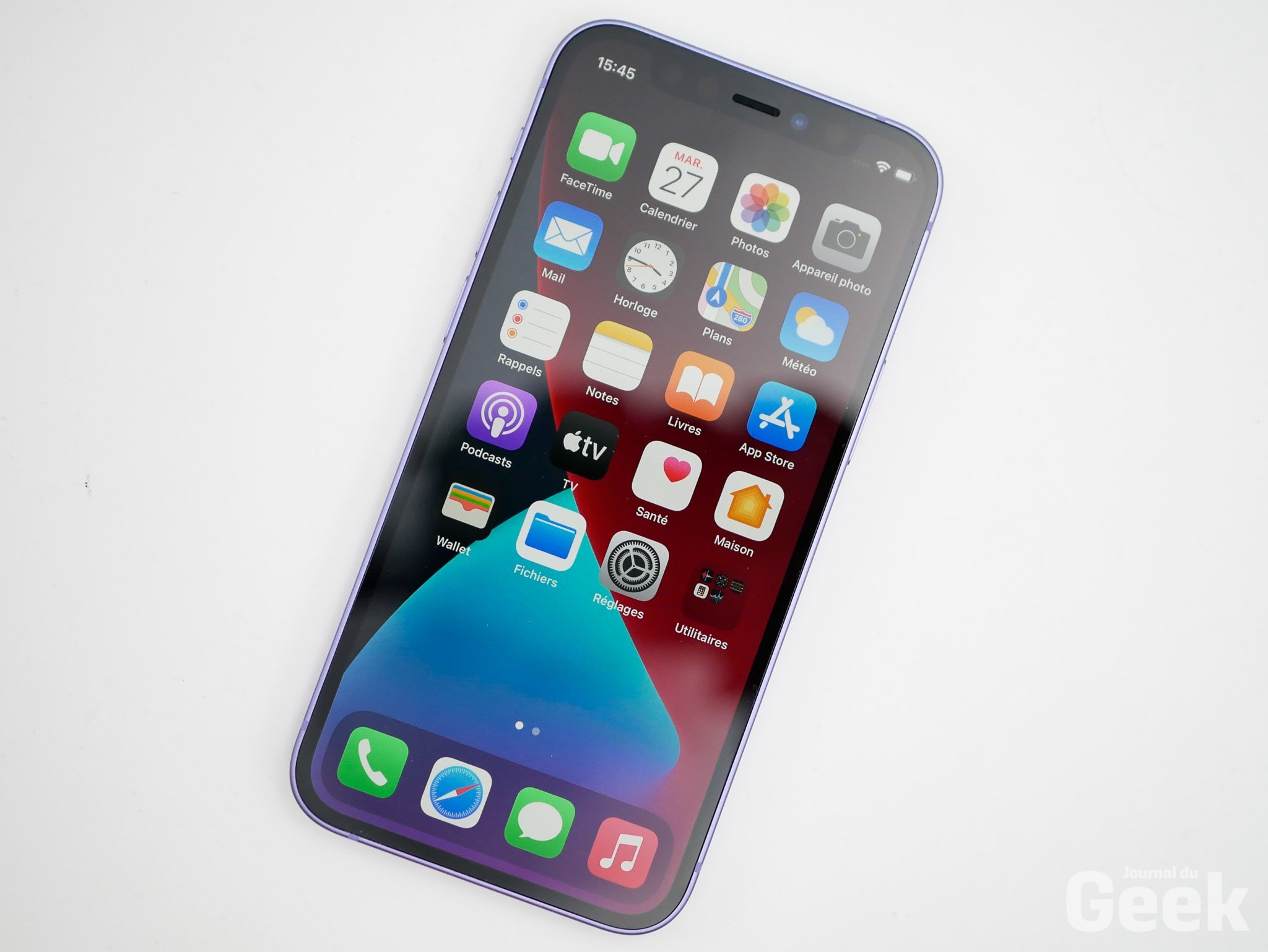 The iPhone 12 has been eyeing you since its release, but its price of 909 euros has cooled you off, you will find it at only 720 euros for on Back Market. It is still a hell of a reduction for this smartphone which has everything to please, from the OLED screen to the overpowered A14 Bionic processor, passing a completed photo section and not to mention wireless charging and IP68 certification. It is a model "in perfect condition", that is to say it shows almost no visible scratches. An almost new iPhone 12 at this price, you can't deny it.
Find the iPhone 12 on Back Market
The iPhone 11 at 655 euros
If you don't need the new iPhone 12, why not go for the iPhone 11? The previous iPhone model still holds its own against its 2021 competitors. We know that iPhones age particularly well, so it is not by opting for a model barely more than a year old. year that you will be handicapped in your uses. If the LCD screen is necessarily a little worse than the OLED of the iPhone 12, the differences in terms of performance, photos or features are quite slight. At 487 euros at Back Market in "fair" condition it is worth it, if you are afraid of scratches the model in "very good condition" will cost you 529 euros.
Find the iPhone 11 on Back Market
The Samsung Galaxy S20 at 525 euros
In the Android world, there is a very interesting offer on the Galaxy S20. Samsung's flagship launched last year, the Galaxy S20 is a smartphone that is not without qualities. As often with the Korean, the first is to be sought at the level with a superb AMOLED panel, and refreshed at 120 Hz. Behind is a powerful Exynos processor. In addition, the Galaxy S20 incorporates all the additional features worthy of a premium smartphone, including wireless charging and IP68 certification. All this will not cost you only 525 euros in "perfect condition" and with 128 GB of storage.
Find the Galaxy S20 on Back Market
The Samsung Galaxy S9 at 186 euros
A flagship for less than 190 euros is possible on Back Market. You will find the former Samsung star, the Galaxy S9, at only 186 euros. Released a few years ago now, the Galaxy S9 necessarily lags behind today's high-end phones. However, it will do better than some devices less than 200 euros in 2021. This is especially the case for the photo part. Particularly worked at the time, it still surpasses today's entry-level phones thanks to this sensor which had the particularity of being with variable aperture: f / 1.5 or 2.4. This allows it to stand out from the crowd in low light conditions while better controlling the rendering in broad daylight. Samsung obliges, the AMOLED panel is still of excellent quality, even compared to today's criteria.
Find the Galaxy S9 on Back Market
The MacBook Air 2017 (256 GB, Core i5) at 590 euros
The MacBook Air is undoubtedly the most suitable laptop for students: between sufficient performance for office automation, lightness and autonomy, it has all the necessary criteria for this use. Unfortunately, it is a particularly expensive machine. With Back Market you can make substantial savings so that it fits into your student budget: 590 euros only for this 2017 version with 256 GB of storage, an Intel Core i5 processor and 8 GB of RAM. And if you're worried about battery life, know that Back Market guarantees that the battery is at least 85% of its original capacity. Clearly, instead of 10 hours on a single charge, you will keep at least 8. What to stay a day on the benches of the university.
Find the MacBook Air on Back Market
Back Market: reconditioned products with guaranteed quality
Buying a refurbished product can be scary at first and that's perfectly normal. How do you know if the product really shows only slight scratches, that the battery is not at the end of its life or even that it is actually in working order? Aware of these fears, Back Market has put in place several procedures to ensure that refurbished products sold on its platform are not only as described, but also repackaged in good conditions.
To guarantee a quality close to new, Back Market works with more than 1000 certified professionals, systematically checked by the Back Market teams. They can thus ensure that its partners scrupulously respect the quality charter of the marketplace. As if that weren't enough, each product sold on the platform benefits from a minimum one-year warranty and buyers have a 30-day withdrawal period if the product does not suit them. Without there being any need to justify said withdrawal. So you take absolutely no risk.