News
Gravipack: this backpack has an exoskeleton that frees the shoulders
A "backpack revolution"? This is the promise of the Gravipack, a bag designed by Kid'abord, a company from Loire-Atlantique, from a clever invention: carbon inserts in the shoulder straps.
In a sector where innovation tends to stagnate, Kid'abord is playing the novelty card with the range Gravipack. Several categories of backpacks benefit from this new technology: business for urban workers, hiking and school. The principle is the same for these three types of bags: carbon inserts in the shoulder straps.
Less pressure on the back
These inserts, designed by Mohammed Errafi, relieve the shoulders, back and cervical spine. They release the shoulders like thumbs that raise the straps. They also reduce the compensations in the cervical spine and increase the amplitude of the swing of the arms and the stability of the thorax. The bag reduces pressure by 92%, thus limiting chronic low back pain and cases of scoliosis.
Mohammed Errafi describes his system as an "exoskeleton" for a backpack. Children in particular should appreciate it, as back to school will again require them to carry very heavy books all day. The Gravipack can also relieve adults on a daily basis, whether they are walking, cycling or on scooters!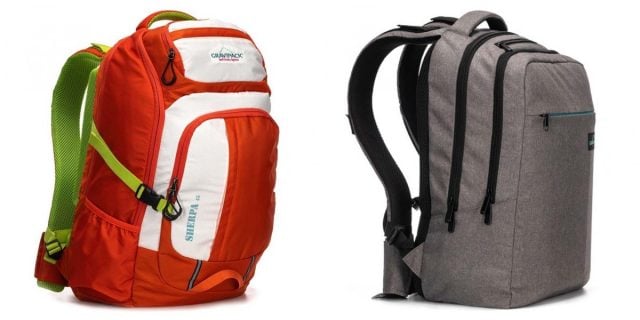 The invention has won numerous awards, including the silver medal in the Lépine competition in 2018. Above all, following a study by the Faculty of Medicine of Lyon carried out in 2019, the Gravipack was qualified as a preventive medical device against back pain. The first copies will be marketed next year, starting at 149 €.