News
Téléfoot, RMC, BeIn, Canal + … how to watch football matches?
Football rights are complicated to say the least. Between Amazon, BeIn Sport, RMC or Canal +, it is nothing to understand. Who broadcasts what? We take stock.
The football matches scheduled for the 2021/2022 season are spread over different sports packages at very varied prices. The current exercise began in August and is held every weekend in France. So that you don't get lost along the way, we've provided you with a number of practical tips to help you decide which site is the best for streaming football, going from competition to competition.
Ligue 1 & Ligue 2
The biggest championship of the French Football Federation (FFF), the Uber Eats league 1 brings together all the clubs in France (including Monaco). To vibrate during the unprecedented moments of Ligue 1, all you need to do is subscribe to Amazon Prime with the Ligue 1 Pass and Canal +.
Streaming on Amazon Prime and Canal +
It is Amazon Prime with its Ligue 1 Pass that offers the most meetings this year, by far. We thus find exclusively 8 matches on each day of the championship, including in particular the 10 best posters of each season. This will take place from Friday 9:00 p.m. until Sunday evening. For the 2 remaining matches, it will be necessary to go through Canal + which will therefore broadcast the matches of Saturday evening (9 p.m.) and Sunday afternoon (5 p.m.).
Subscribe to the Amazon Pass Ligue 1
As for the distribution by Amazon of Ligue 2 BKT, it will be done through a partnership concluded with L'Équipe. The L'Équipe Channel will broadcast the Ligue 2 BKT multiplex of the eight matches on Saturday 7:00 p.m. on its channel available on TNT, for the entire 2021/22 season. In addition, L'Équipe will also broadcast the eight matches live individually on Team Live, accessible on its platform and its free application, until the end of September. After this date, these matches will be available individually and in full, exclusively with the Ligue 1 Pass.
Subscribe to the Amazon Pass Ligue 1
Streaming on beIN SPORTS
With beIN Sports, you can therefore find 2 live Ligue 2 matches per championship day. This year, the broadcaster no longer transmits Ligue 1 matches.
Subscribe to the Canal + and beIN SPORTS offer
Watch Ligue 1 matches live and free?
If you don't want to go through Amazon or Canal + to watch Ligue 1, you will have to move! Indeed, the site Allomatch will allow you to find the cafes and bars that broadcast sporting events in your city, and that for free (well almost, you will at least have to consume a drink on the spot).
Champions League
It is the most prestigious club soccer competition in Europe. It has always caused strong emotions for football lovers, both on the field and on TV. To make sure you don't miss any of your entertainment from the comfort of your sofa, RMC Sport will co-broadcast with Canal + the two best Champions League posters until 2024 and beIN SPORTS offers all of the remaining matches. .
Subscribe to the Canal + and beIN SPORTS offer
The Europa League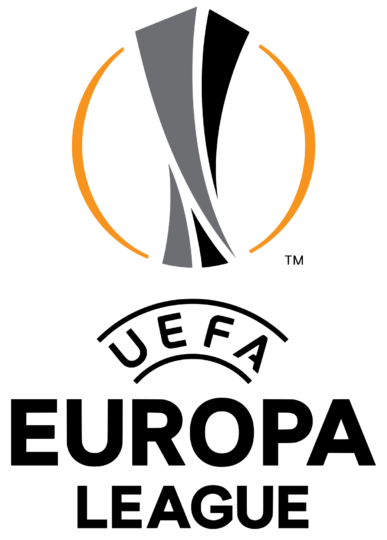 It takes second place in the European football competition. To follow the rhythm of the European evenings on Thursday evening, Wednesday and Tuesday in front of your screen, same formula here as for the Champions League. This year, the Europa League is available on Canal +, RMC Sport and some unencrypted matches on M6.
Subscribe to the Canal + and beIN SPORTS offer
+
Europa League Conference
The UEFA Europa Conference League, sometimes shortened to C4 and also called UECL for UEFA Europa Conference League, is an annual football competition organized by the Union of European Football Associations (UEFA). Announced in 2018, the first edition of this new competition is held during the 2021-2022 season. Rennes is the team that represents France in this competition this year. The winner of the Europa League Conference is directly qualified for the group stage of the Europa League of the following season.
For this first year, the Europa League Conference is available on Canal +, RMC Sport and certain matches in clear on M6.
Subscribe to the Canal + and beIN SPORTS offer
La Liga (Spain)
Despite the departure of Messi to join Ligue 1 and PSG this summer, this Spanish championship keeps an important place among the best national football leagues. To access these live matches, including La Liga, Serie A or Bundesliga, you will be able to experience strong emotions by visiting beIN Sports.
Subscribe to the Canal + and beIN SPORTS offer
The Premier League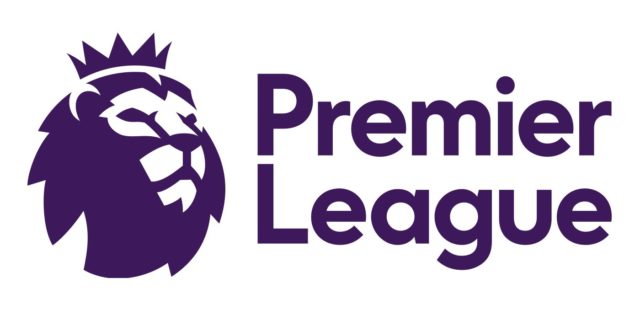 In England, the Premier League is considered the most important football competition, and Cristiano Ronaldo is making his comeback this year. It will be broadcast exclusively on Canal + until 2025. On the other hand, the group has made an agreement with beIN SPORT to broadcast the matches of the English championship.
Subscribe to the Canal + and beIN SPORTS offer
Due to the spectacular prowess achieved by female players in international competitions, Women's Football is increasingly becoming men's football. However, broadcasting their matches in France remains a fairly significant challenge, as the right of transmission remains limited. Despite these few obstacles, you can share strong emotions with family or friends to watch a women's football match such as:
Les Bleues: M6 broadcasts the matches of the French Women's Team for free on W9 (TNT).
Women's D1: Canal + is responsible for its broadcasting until the 2022-2023 season.
Coupe de France: France TV transmits it free of charge.
Currently, if you have not subscribed to one of the offers we have presented to you above, it is not possible to watch a football match for free on the Internet. Except for our national team, the matches of the Coupe de France / Ligue, as well as the cup finals (Coupe de France, Ligue, and sometimes UEFA) which are generally broadcast on free channels on TV or streaming on the net (TF1, France Television, M6, etc.).
How to watch football streaming on iPhone or Android?
Whether it is Amazon, Canal +, beIN Sport or even RMC Sport, each has its official application on iOS and Android, allowing you to find the matches live. Moreover, there may be offers only dedicated to this support for a more interesting price.
If you are a subscriber to Amazon, beIN Sports or Canal +, and you are abroad, note that you will always be able to follow the matches of your favorite team, thanks in particular to by subscribing to a paid or free VPN. This will allow you to hide your location and browse websites as if you were in France.
Amazon Fire TV Stick at the best price
Base price: 59 €
See more offers