Xiaomi
Motorola "copies" Xiaomi: Manufacturer shows new wireless charging technology
HANDY
Motorola charges cell phones with a new technology through the air without contact. The manufacturer wants to revolutionize the way mobile phones are charged. But Xiaomi is working on something similar.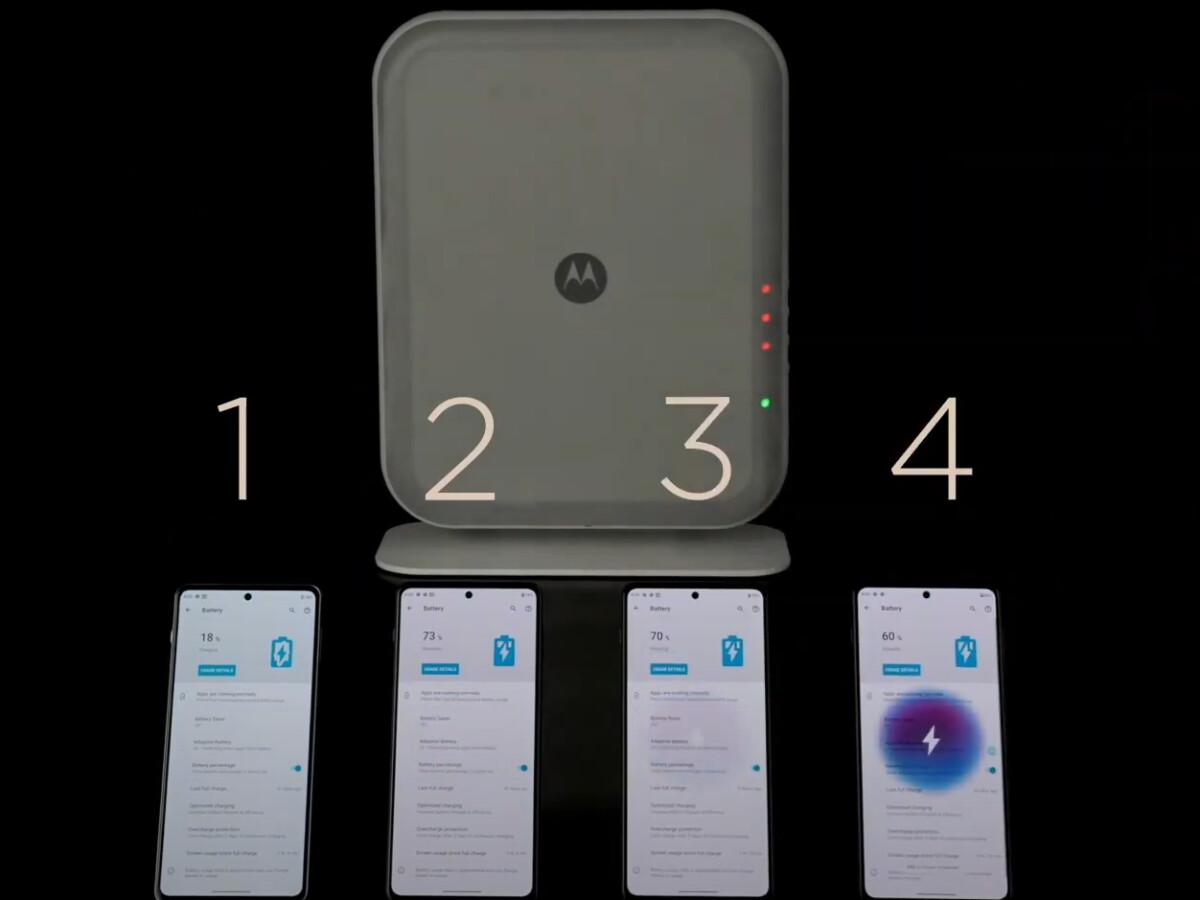 Some time ago, Xiaomi presented a prototype for contactless charging.
Motorola has now also demonstrated such a charging station.
However, the technology is still in its infancy.
Motorola and Xiaomi There is currently a race in the field of completely contactless charging of cell phones and other devices. Xiaomi launched the so-called "Mi Air Charge". This makes it possible to charge the cell phone through the air without cables or the like.
Motorola has now also presented such a charging technology after several attempts. PhoneArena According to the charging station here has a phase control array with 1,600 antennas.
Video demonstrates technology

A video demonstrates how four cell phones can be charged simultaneously from the station. This currently has a range of several meters at a 100 degree angle.
External content
from Youtube
At this point you will find a Video from Youtube, which complements the article. You can have this displayed with one click.
I consent to external content being displayed to me. This allows personal data to be transmitted to third-party platforms. More on this in our Privacy policy.
Unfortunately, it is not yet known how fast the station can charge and with how many watts it charges. With Xiaomi it is only 5 watts. The power consumption is also currently unknown, as such stations usually consume significantly more than a normal charger.
In any case, this technology has great potential and could revolutionize the way cell phones are charged in the future. Whether other manufacturers are currently like Apple or Samsung Working on a similar technology is not known, but it cannot be ruled out either.
" Tip: The best VPN providers for more security and data protection