News
This photovoltaic panel is flexible, adapts to any electric car and promises up to 50 km more autonomy
The Photovoltaic cells are able to add extra kilometers to electric cars thanks to the sunlight and little by little they are becoming more accessible and efficient. Therefore, as time passes, this technology is improving.
The company OPES Solutions and the Fraunhofer Center For Silicon Photovoltaics CSP have manufactured a new flexible photovoltaic plate specifically designed for use in electric vehicles. They claim that it is capable of providing up to 50 km more autonomy.
Up to 30% more energy than its namesakes
SolFlex solar panels are crystalline solar cells that reach, according to tests carried out by manufacturers, around a 30% more power per square meter than current modules and an efficiency of more than 22%.
It has a built-in bypass diodes and half cell technology that could ensure a optimal performance even when the sky is cloudy and there is little sunlight.
Its flexibility reaches up to 15 degrees, making it applicable to any surface of any vehicle, be it a car, a van or even trains and trucks.
In its basic version of 1 square meter but can be expanded up to 3.6 square meters. Offers a 170 W power upgradeable to 600 W. The width of these plates are 2.9 mm without the adhesive tape.
In addition, they promise that these solar panels provide up to 50 extra kilometers of autonomy, which would allow a use self-sufficient well beyond the summer months.
SolFlex modules are resistant to vibrations, they are designed for high heat loads one-sided and have a scratch-resistant surface. With the help of series production and synergies at OPES Solutions' Changzhou plant.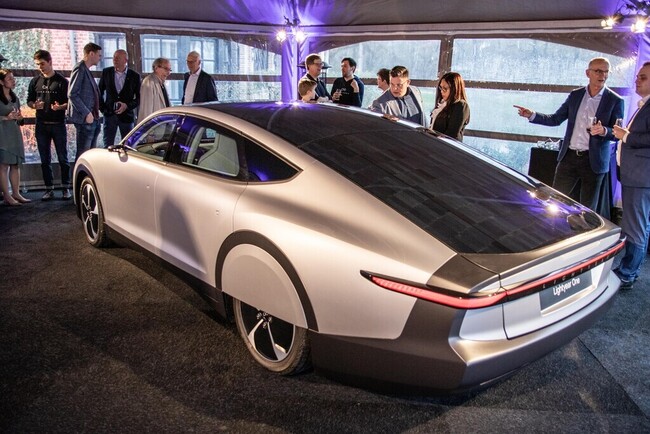 More and more vehicles are riding on their small roofs solar panels that allow provide an extra energy or autonomyFrom caravans and camper vans to vehicles that promise to run for miles thanks to sunlight.
And already manufacturers are looking to create a system that is light and efficient enough to be effective.
In Motorpasión | Recharging an electric car in the garage: everything you need to know at a technical, legal and price level