News
Razer presents the Basilisk V3, a new version of its gaming mouse
This new version of the Basilisk is even more customizable than its predecessors for greater comfort for players.
One of the leaders in gaming hardware, the company Razer, has just announced a brand new customizable mouse that tends to target regular or even experienced gamers. This is the Basilisk V3, a range of mice already well known to the brand's customers. See it in action in this presentation video:
First of all, the Basilisk V3 mouse has 10 programmable buttons as well as a button dedicated to changing the profile. This allows you to be able to completely customize your mouse with the actions that you find essential and useful. The mouse can also save 5 different user profiles.
The Razer Basilisk V3 is also equipped with a smart scroll wheel called HyperScroll Tilt Wheel which allows you to change modes quickly and easily. Three modes are offered by Razer, which the company describes like this:
Touch Scroll Mode: For high precision and distinct scrolling, great for scrolling through weapons or skills.
Smart Scroll Mode: Enabled by Razer Synapse, the scroll wheel automatically switches from touch mode to free mode when you scroll faster.
Free Scroll Mode: For smooth and fast scrolling, perfect for quickly covering content or emulating repeated game commands.
Like all Razer products, the Basilisk V3 mouse is no exception to the integration of the Razer Chroma ™ RGB. It is present in 11 different lighting zones and can be synchronized on more than 150 games thanks to lighting effects worthy of a disco.
With the Virtual Acceleration feature, the wheel lets you speed up scrolling as the wheel turns. Without much relation to gaming, it allows above all to scroll more quickly through rather long articles or web pages. Finally the mouse has the Razer Focus + 26K DPI optical sensor, most advanced and precise in the world according to Razer.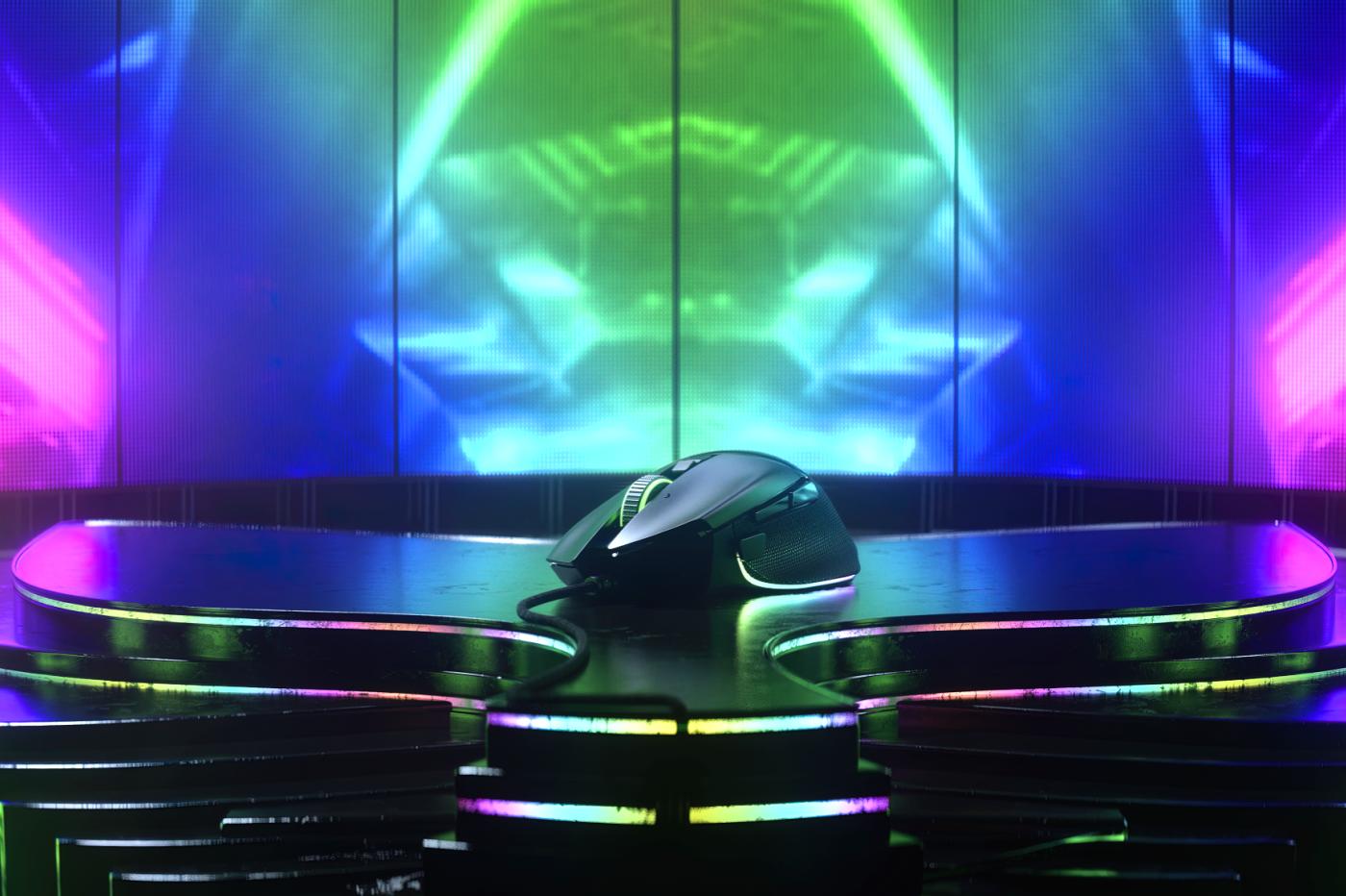 Alvin Cheung, vice president of Razer's Peripherals division, said, " The Basilisk V3 stands out even more from its predecessors, ticking all the boxes of the features a gamer wants in a customizable and adjustable mouse. Attention to detail is essential to meeting the needs of gamers, and with the innovative new scroll wheel in the Basilisk V3, our designers have taken use and customization to the next level. ».
The Razer Basilisk V3 gaming mouse is already available for purchase on the Razer website and at select retailers at a price of 79.99€.