News
Harry Potter: meeting with the director of the short film House of Gaunt
Fan of the Harry Potter saga, Joris Faucon Grimaud returns to the origins of Voldemort with his first short film: House of Gaunt.
Fans of fantasy are second to none when it comes to expressing their love for the little glasses-wizard. Like all successful licenses, it is not uncommon to see a few works adapted or inspired by novels and films flourish. For Harry Potter, this observation applies particularly well since several short and medium-length films have already been produced around the world. We particularly remember the one devoted to the Marauders, the creators of the map that allows Harry to move around Hogwarts while escaping the surveillance of the ruthless Professor Snape.
This time it was the origins of Voldemort and the birth of the Death Eaters that interested devotees on the initiative of House of Gaunt. We met its director Joris Faucon Grimaud.
Where did you get the idea of ​​making a short film inspired by the Harry Potter universe?
It was a frenzy with friends, at a party and then it got more and more serious. It's a universe that I liked a lot since childhood, when I had the chance to discover it in the cinema. Starting my career with a short film seemed obvious to me. This film is a bit like a business card for me, even though I did it out of pure passion.
How did you write the screenplay so that it fits as closely as possible to the plot of the books?
I based myself on the book the Half-Blood Prince, which touches on Voldemort's past quite a bit. We discover things about his origins, his family, his birth. The goal was to see him then as an adult as he begins to rally his supporters. In my film, he becomes immortal and begins to create his Horcruxes.
You have chosen to make the film in English …
Yes, I could not see myself speaking in French. I found it interesting to export that to the Francophonie. There is a whole fan base that is very tight-knit and creative, and most of them are English speaking.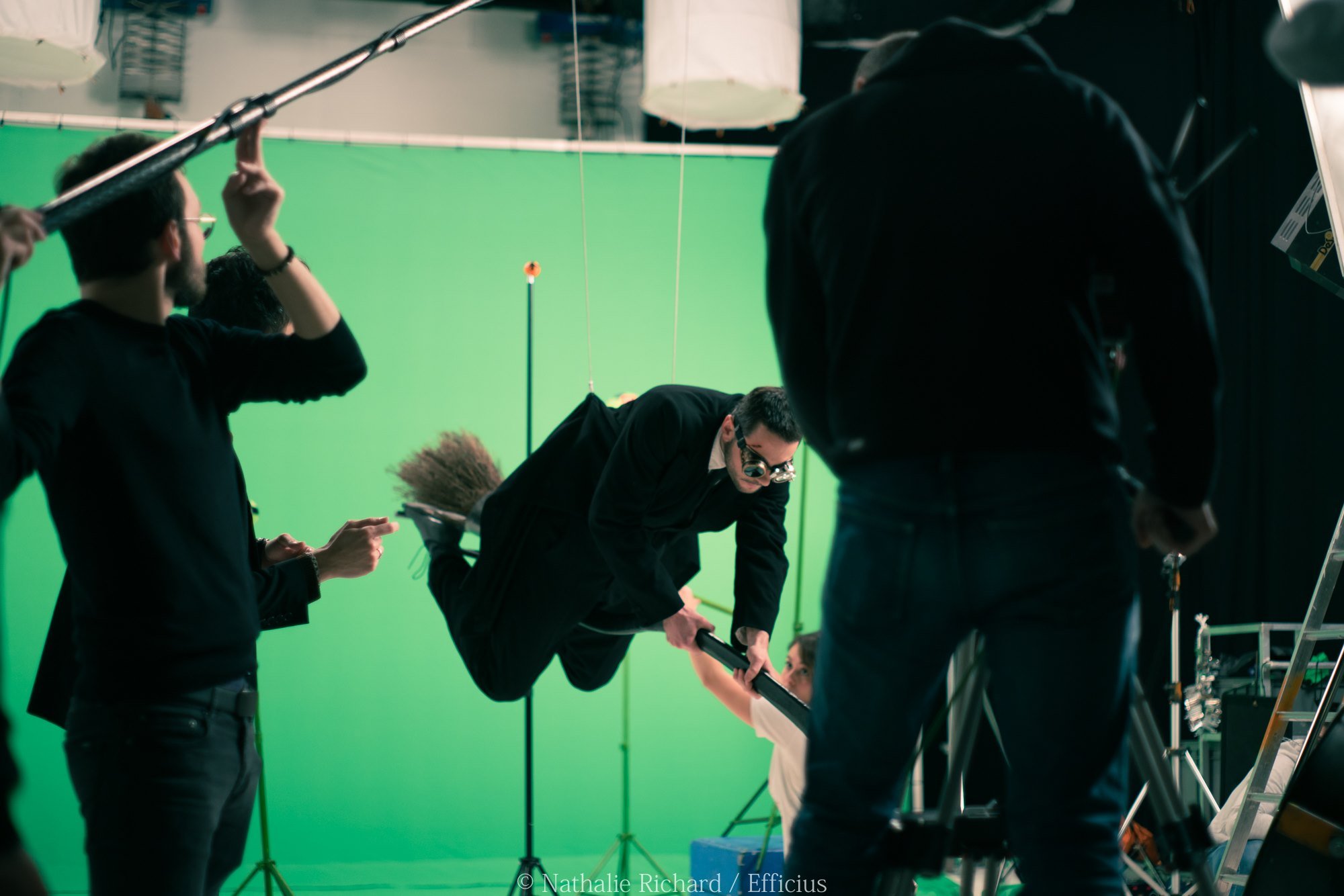 How much time did it take to write the script and shoot?
Thomas Rokita wrote it for several months, before re-adapting the script even during filming. The narration is never really closed, it should especially not be blocked. For the shoot, there were several sessions over two and a half years. In all, we toured for twelve days I would say. The most complicated thing was undoubtedly to bring together the entire team, which was entirely voluntary. In total, 120 people worked on the project, with 70 extras who came to the set at the Château de Fontainebleau.
Your film was funded by crowdfunding …
Yes, in terms of budget, we are on 60,000 euros just with the campaigns carried out on Ulule and Kiss Kiss Bank Bank. There has always been a certain enthusiasm, it started little by little, but the second call for donation really blew it up. There were a lot of people interested.
And what's next for you?
At this time, I have no plans to offer a sequel to House of Gaunt. I'm working on writing my first feature film, which has very dark tones. It's a trailer halfway between Seven and Taxi Driver.
After being shown in certain theaters in France, The House of Gaunt will be made available online. The aim was obviously to reward participants in the various fundraising campaigns and to offer them the possibility of discovering the 30-minute film on the big screen. Then all the fans around the world will be able to enjoy it. See you on YouTube September 15.