In parallel with the iPhone 13, Apple unveils the Apple Watch Series 7, its brand new connected watch.
To support its new iPhone 13 and iPhone 13 Pro, Apple presents a brand new connected watch, l'Apple Watch Series 7.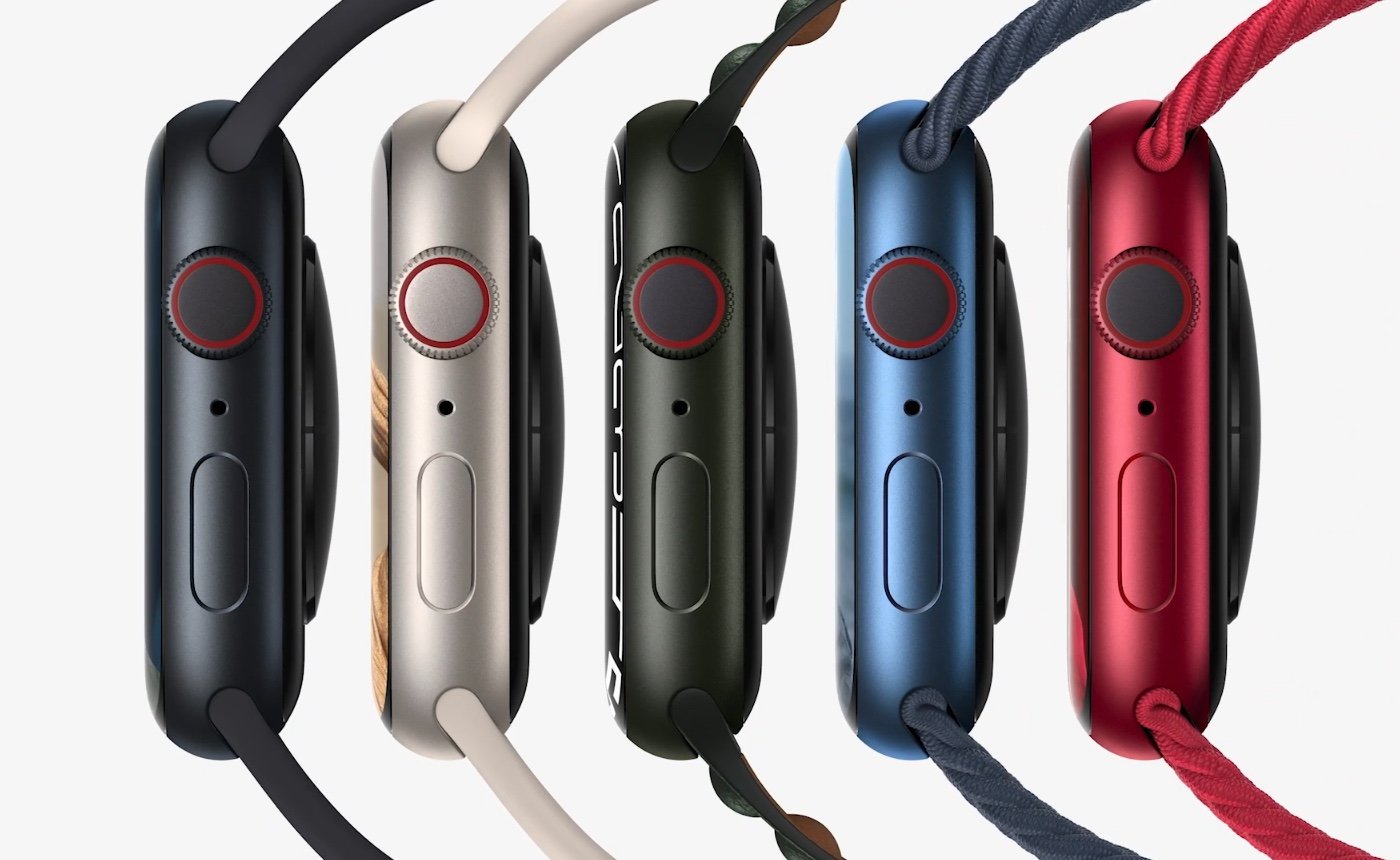 This new model changes its design slightly and offers largely refined borders. The Apple Watch Series 7 therefore still offers the same chassis and is available in two variants, but the screen has been enlarged: we go to 41 mm on the small model, and 45 mm on the large, against 40 and 44 mm previously.
The Apple claims that its connected watch can display nearly 50% more text than the previous generation, and takes the opportunity to introduce a small keyboard.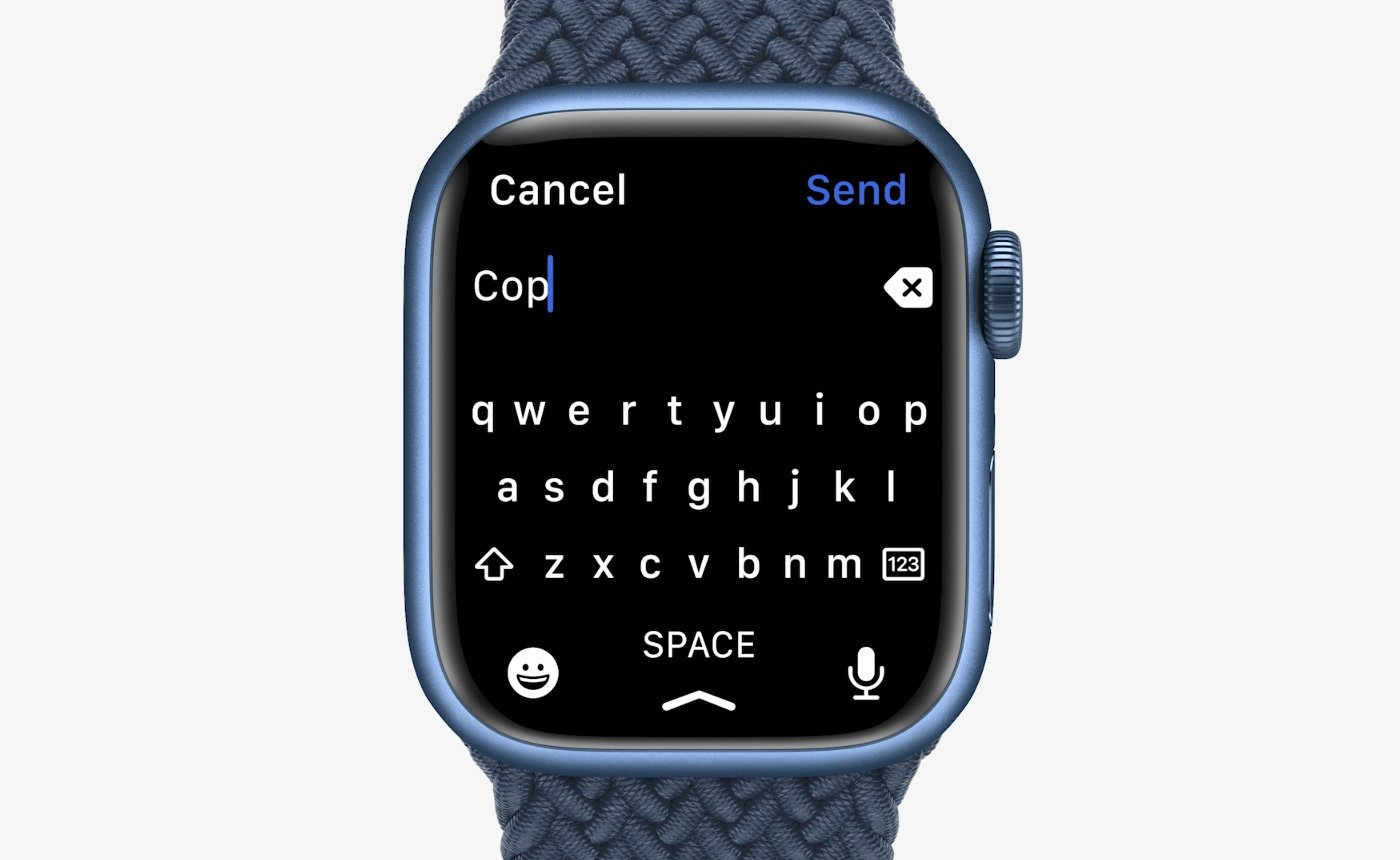 The brightness has also been improved to provide a more readable Always-On mode, and there is a whole host of new dials. The Apple Watch Series 7 is also more resistant since it benefits from an IPX6 certification.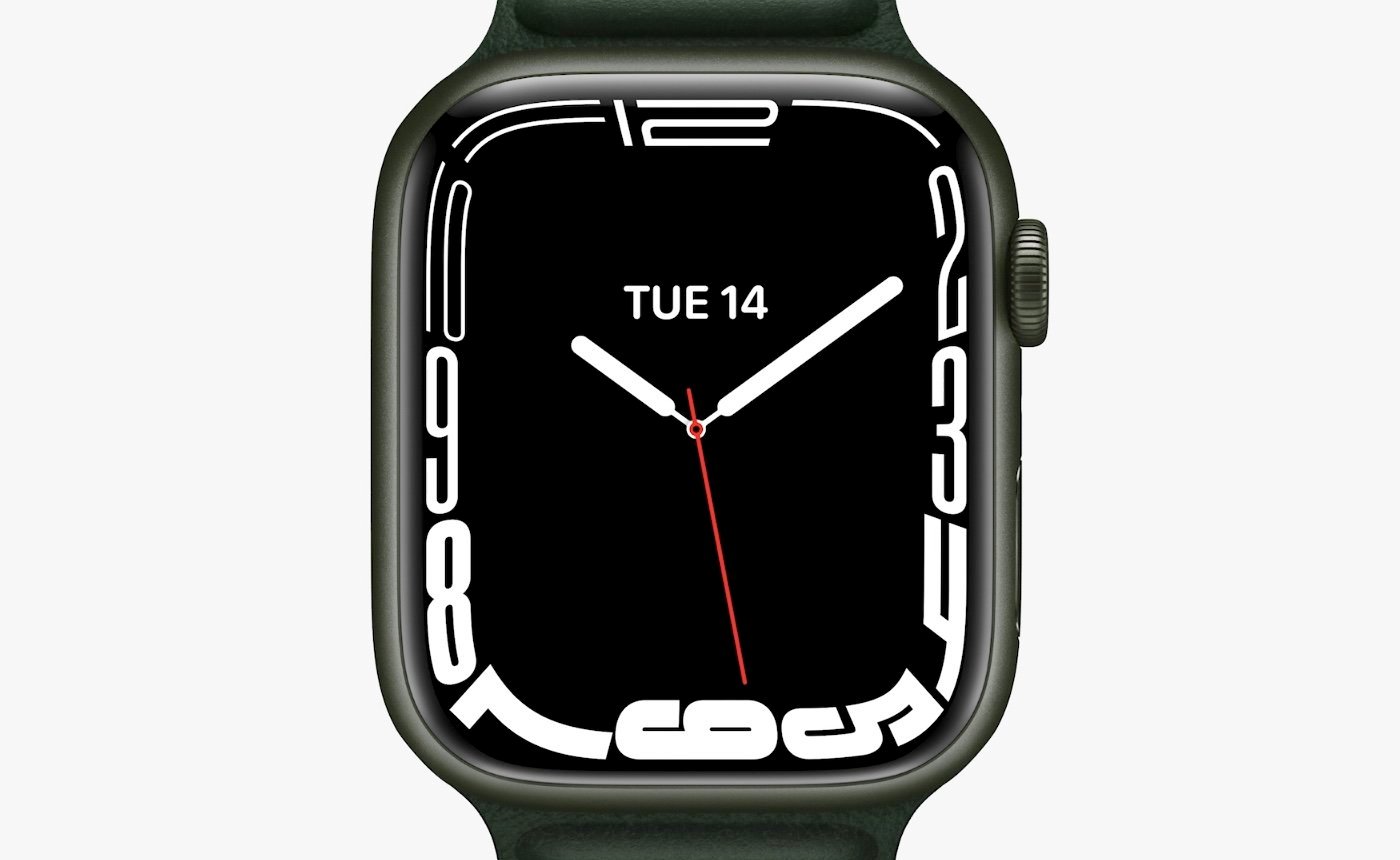 Inside, the watch has a new processor, and it will charge faster. Allow 45 minutes to go from 0 to 80% depending on the brand. Autonomy nevertheless always tops out at a full day of use, or around 18 hours.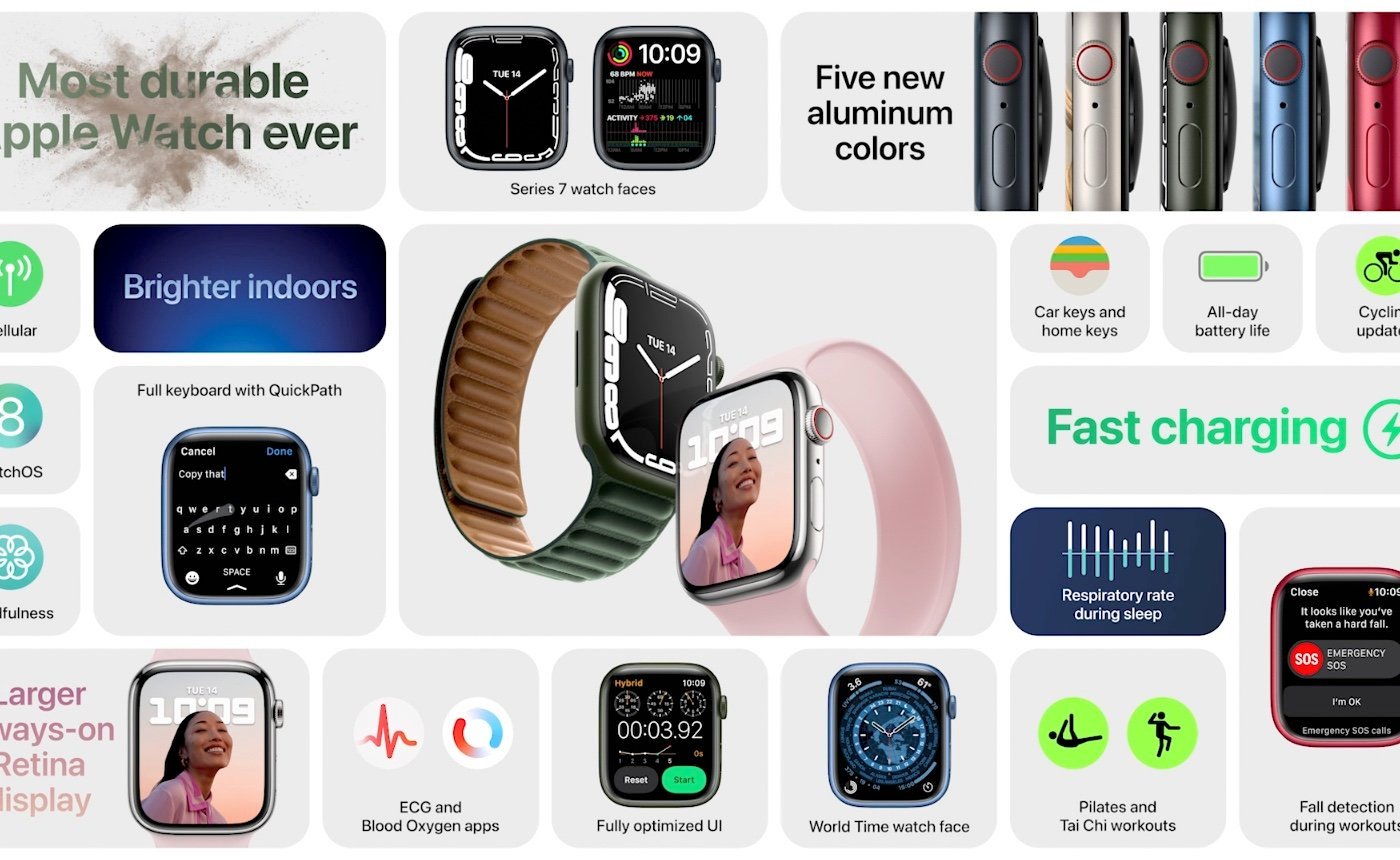 The Apple Watch Series 7 will be available this fall starting at $ 399 for the Sport model. Five colors will be available for this model, against three for the stainless steel version.