Xiaomi
Xiaomi: Manufacturer shows smart glasses with MicroLED screen
XIAOMI
Xiaomi surprised. Even before its big launch event, the Chinese manufacturer is unveiling smart glasses including a MicroLED display.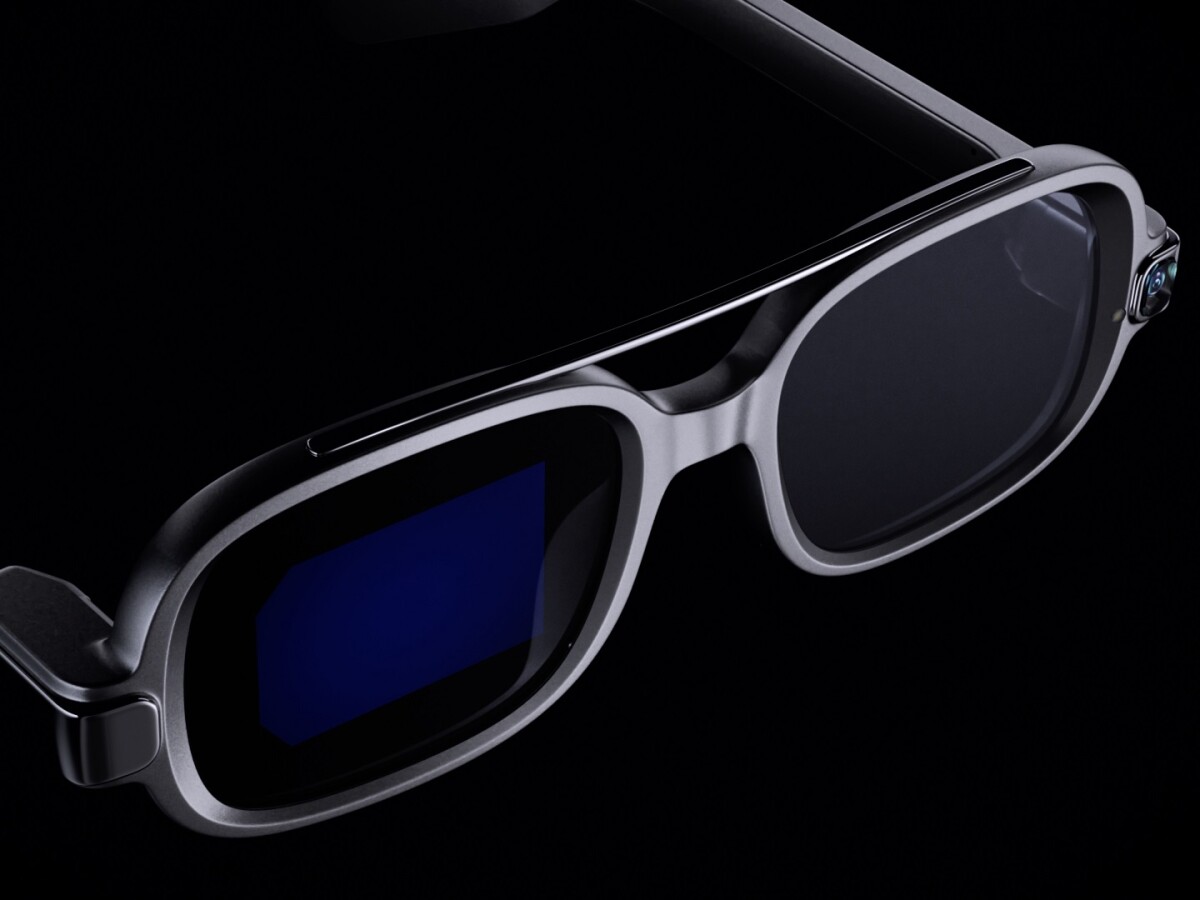 Even before the upcoming Xiaomi event, the manufacturer presented an interesting concept.
Smart glasses with a MicroLED screen could soon become a reality.
It is currently unclear whether and when the gadget will appear.
Xiaomi plans a major launch of various products for September 15th. The Mi Pad 5 and Mi 11T are expected to be shown there. But the company is always good for a surprise.
On the For example, the manufacturer's August event surprisingly turned out to be a robot dog revealed. This time there is a little surprise before the event.
Big discounts on Xiaomi: Don't miss these 10 offers
The Chinese manufacturer now has the Xiaomi Smart Glasses presented. This is a concept for ultra-modern glasses with various technical functions. The glasses have a display with the new micro-LED technology, which can show information and programs.
The new displays could be crucial.

Micro LEDs may be the next step in screen development. These are superior to OLED displays and are already being used in some cases. For example, Samsung already has televisions with this technology in its range. However, at the moment, micro-LED displays are still quite expensive, making it difficult to mass-market.
However, such a display is only located in the right glass of the glasses, which is why 3D representations will probably not be possible for the first time. It is of course still possible to display a map, messages or videos, for example.
A lot of power in a small space

The display is powered by a 2.4 x 2.02 millimeter chip that is built into the frame of the glasses. This also offers WiFi, Bluetooth and 5G. There is also a built-in camera, which can of course be used to take photos and videos. In the future, this should also enable translations of text and audio in real time.
All in all, this whole construction should only weigh 51 grams and therefore hardly be noticeable on the nose. The design of the glasses is surprisingly elegant and simple, which reinforces the modern look.
Price and availability

Since this is a concept, it is currently unclear whether and when Xiaomi's smart glasses will hit the market. Overall, the concept seems well thought out and not unrealistic. How the glasses will fare in real life remains to be seen, of course.
External content
from Youtube
At this point you will find a Video from Youtube, which complements the article. You can have this displayed with one click.
I consent to external content being displayed to me. This allows personal data to be transmitted to third-party platforms. More on this in our Privacy policy.
Just recently did Facebook, together with Ray Ban, also has smart glasses presented.
" Tip: The best VPN providers for more security and data protection