News
goodbye engineers, hello battery chemistry experts
As announced by the CEO of Renault, Luca de Meo, when unveiling his master plan to save the firm, there will be job cuts. At the moment it is planned eliminate 2,000 more jobs in France mainly engineers and support personnel.
It is the price to pay for the electric car.
A renewal of the workforce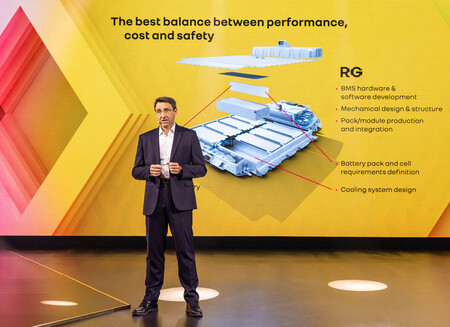 The company is negotiating with French unions to cut 1,600 engineering and 400 support positions between 2022 and 2024, but promises that it will hire 2,500 people over the same period.
The plan is to add workforce to other areas, especially those related to the study of economic, financial and social data to discover patterns, or battery chemistry.
The Group intends to cover 100% of its future electrical launches, in all segments, with a NMC (Nickel, Manganese and Cobalt) chemistry cell and a unified cell architecture.
Let's not forget the goal of become a technology company that also manufactures cars. Because Luc Julia, the co-creator of Apple's smart assistant, Siri, is the new chief science officer.
Renault has set itself a goal that 65% of its sales in 2025 will be with electric and electrified cars, while in 2030, the 90% of sales are of electric cars.
To the 10 electric cars that it plans to launch between now and 2025, the plan also includes build your own gigafactory in northern France, where thousands of jobs will be created, he says.
The truth is that the loss of employment associated with the transition to electric mobility is one of the biggest concerns in the industry.
In this sense, the CEO of Volkswagen assured a few weeks ago that most jobs would survive the transition to electric cars, stating that "to make many cars, many people will still be needed."
The diamond firm has already announced a staff cut in France of 4,600 people after registering in 2020 historical losses that exceed 8,000 million euros.
In Motorpasión | We tested the BMW M2 CS: an authentic car that demands and makes you smile in equal measure