News
manages to produce it with biomethane and at the moment for airplanes
Repsol has produced renewable hydrogen from biomethane made with municipal solid waste. The fact is that the Spanish company has started a transformation process, especially as a result of the oil crash and is betting on hydrogen.
In fact, the company is working with Talgo to promote the first renewable hydrogen train and promote rail transport without emissions in the Iberian Peninsula.
Up to 10 tons of renewable hydrogen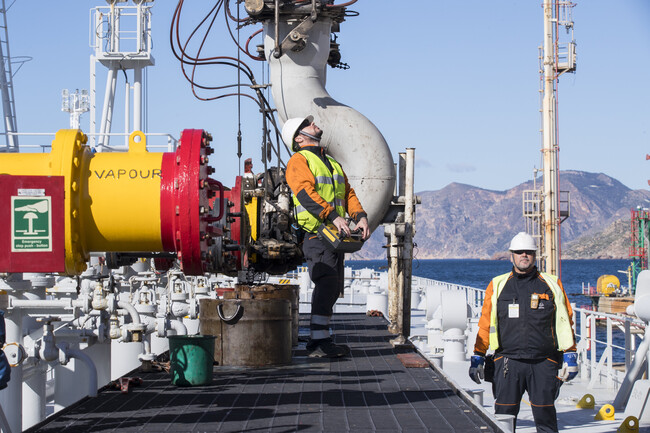 The Spanish company has produced, at its Cartagena refinery, 10 tons of renewable hydrogen from 500 MWh of biomethane, which has prevented the emission of 90 tons of CO₂ into the atmosphere, according to the oil company.
The biomethane used by Repsol has been obtained from solid urban waste, with the intention of promote the circular economy and state-of-the-art technologies to transform waste into products with high added value and a low carbon footprint, says the company.
This is a first step for the company that used natural gas to produce hydrogen, which involved a large emission of greenhouse gases into the atmosphere.
The renewable hydrogen produced by this biomethane will be used to manufacture low carbon footprint fuels, such as gasoline, diesel and aviation kerosene.
In addition, Repsol intends to lead the Iberian Peninsula market through the installation of a 552 MW capacity in 2025 and 1.9 GW in 2030.
Boost hydrogen Green is being a race in which more and more actors are fighting to increase efforts to generalize the use of this clean energy.
With this, an attempt could be made to correct the production costs that this fuel has, since to date, it has only been invested a quarter of what is necessary by 2030 in an attempt to develop and produce renewable hydrogen.
In Motorpasión | Up to 36.6%! Sales of electric, hybrid and gas vehicles continue to increase in September