News
Facebook finally launches Live Audio Rooms, and invests in the podcast
The web giant confirms its willingness to invest in audio, with the announcement of a dedicated platform, as well as a tool for podcasts.
Several months after the phenomenon Clubhouse, Facebook does not despair ofinvest in audio. Mark Zuckerberg's social network announced on its official blog the deployment of Live Audio Rooms in the USA. A dedicated podcast tool should also be launched shortly.
Clubhouse is dead, long live Live Audio Rooms?
First of all announced on iOS, and available to some handpicked users, Live Audio Room is now accessible to all certified users of the social network. This new functionality will allow the creation of live audio rooms, a concept which is obviously not unlike that of Clubhouse. As on the competing platform, Live Audio Rooms will allow listeners present to raise their hands to intervene. It will also be possible to share certain items directly in the conference room, such as group publications or a news feed. Already available internationally, the functionality is also in the test phase on Android.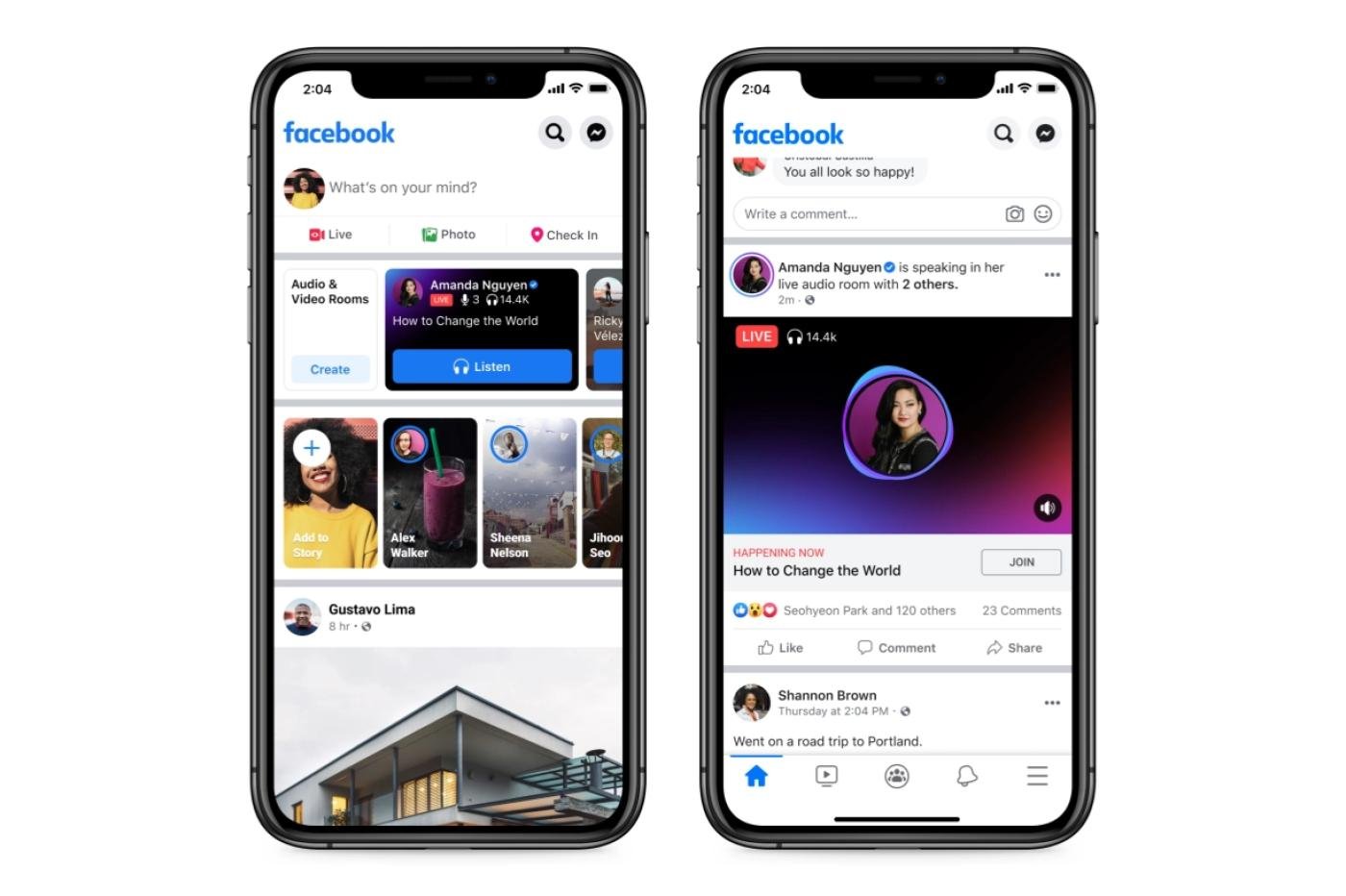 According to Facebook, each Live Audio Room will accommodate up to 50 speakers, and will not be limited as to the number of listeners. They can also be notified when their friends join the live. It will obviously be possible to react live to the content presented, via emoticons similar to those already used on classic lives. From paid tips in the form of stars can also be sent to hosts during the conference, while they will also have the opportunity to launch appeals for donations to support a non-profit organization.
So many new features that further strengthen Facebook in its desire to retain its most influential users. By opening up new financial pockets to its content creators, the company is increasing its attempts to make its social networks a profitable platform, both for itself and for its influencers.
Facebook wants to integrate podcasts
In addition to the Live Audio Rooms, the company has also just announced the arrival of a player accessible directly from Facebook, which will make it possible to support RSS feeds not supported by Spotify directly from a creator page. Something to enrich the mini-reader already implemented for several months on the mobile application from Facebook, and which allows you to enjoy playlists from the music platform.