News
this new cordless floor mop vacuum is already on sale!
Take advantage of this promotion on the new Dreame H11 Max cordless vacuum cleaner at AliExpress, which will replace your vacuum cleaner as well as your mop!
If there is a great alternative to the vacuum cleaner and the mop, it is the new Dreame H11 Max. The latter is a vacuum cleaner that does not meet the standards given that it is not only able to vacuum, but also to mop, all simultaneously. And, to celebrate its commercialization, the Dreame H11 Max is currently on sale at AliExpress at the price of 323 € instead of 349 € using code H11MAX (-26 €).
Take advantage of the offer on AliExpress
A Dreame H11 Max 2-in-1, isn't life good?
With robot vacuums, the upright vacuum cleaner market has taken a big hit. However, that does not mean that they are no longer good for anything. Manufacturers are constantly trying to bring new features to these devices of time and this Dreame H11 Max meets all the criteria. This one will be perfect for people who do not want to have robot vacuums, but want to have all their features, at least the ability to vacuum and mop the floor simultaneously.
Thanks to its 900 mL tank, you can store enough water to clean large surfaces, or large houses without forgetting that the Dreame H11 Max is equipped with a battery that will support these surfaces without problems. What makes the stick vacuum so special, however, is its brush.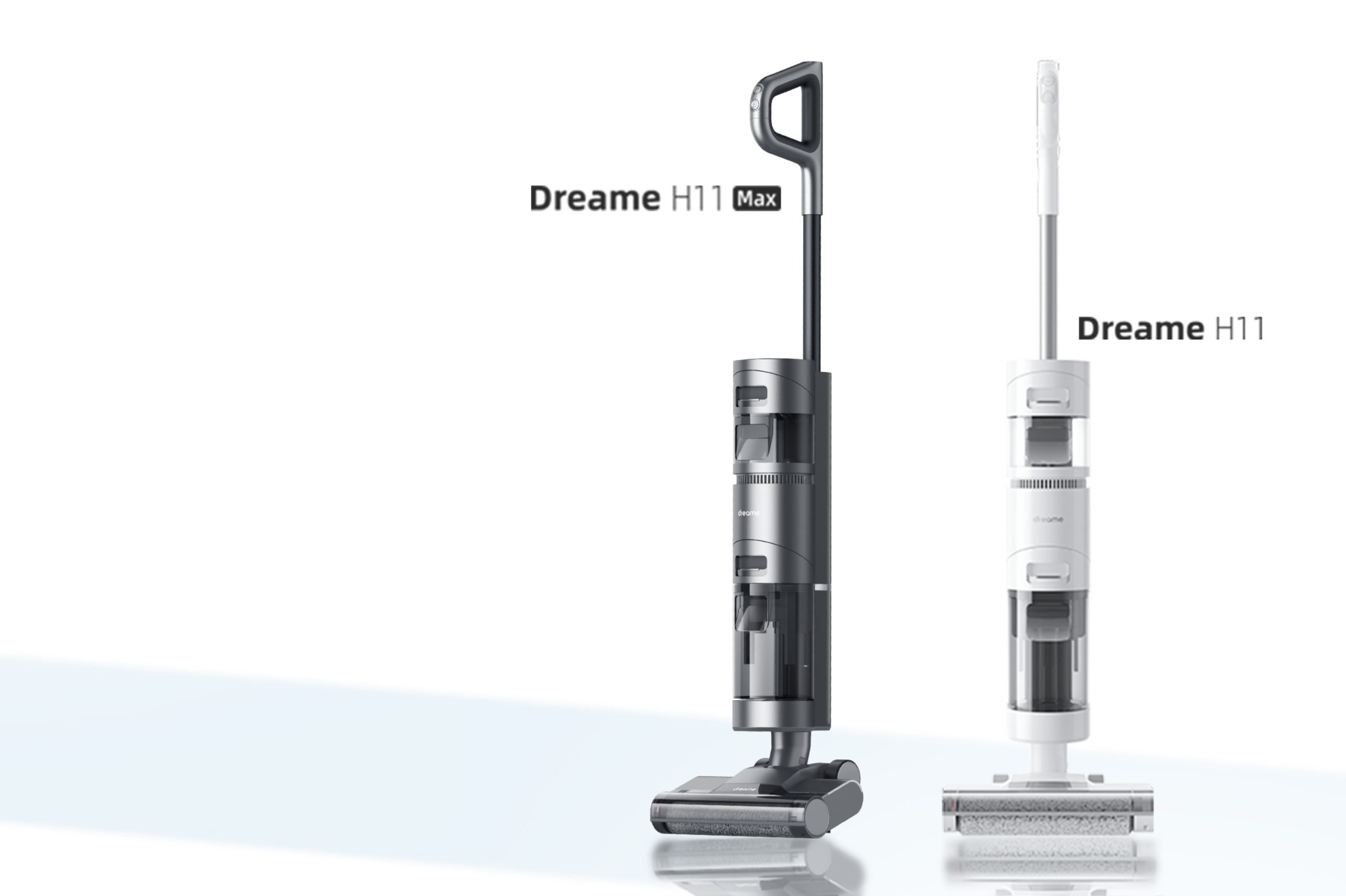 An unconventional brush
The brush that makes up this Dreame H11 Max is very special. Besides the fact that it allows to collect dirt, or at least, what is dry like cereals, bread crumbs, or even hair, the latter is designed to withstand liquids. Indeed, thanks to its humidification system, the Dreame H11 Max will come with prowess to wash your floor in order to eliminate the coffee accidentally fallen on the ground, the sauce of your meal and many other liquids. Effective on any type of floor, it will be all the more effective in kitchens, bathrooms and living rooms.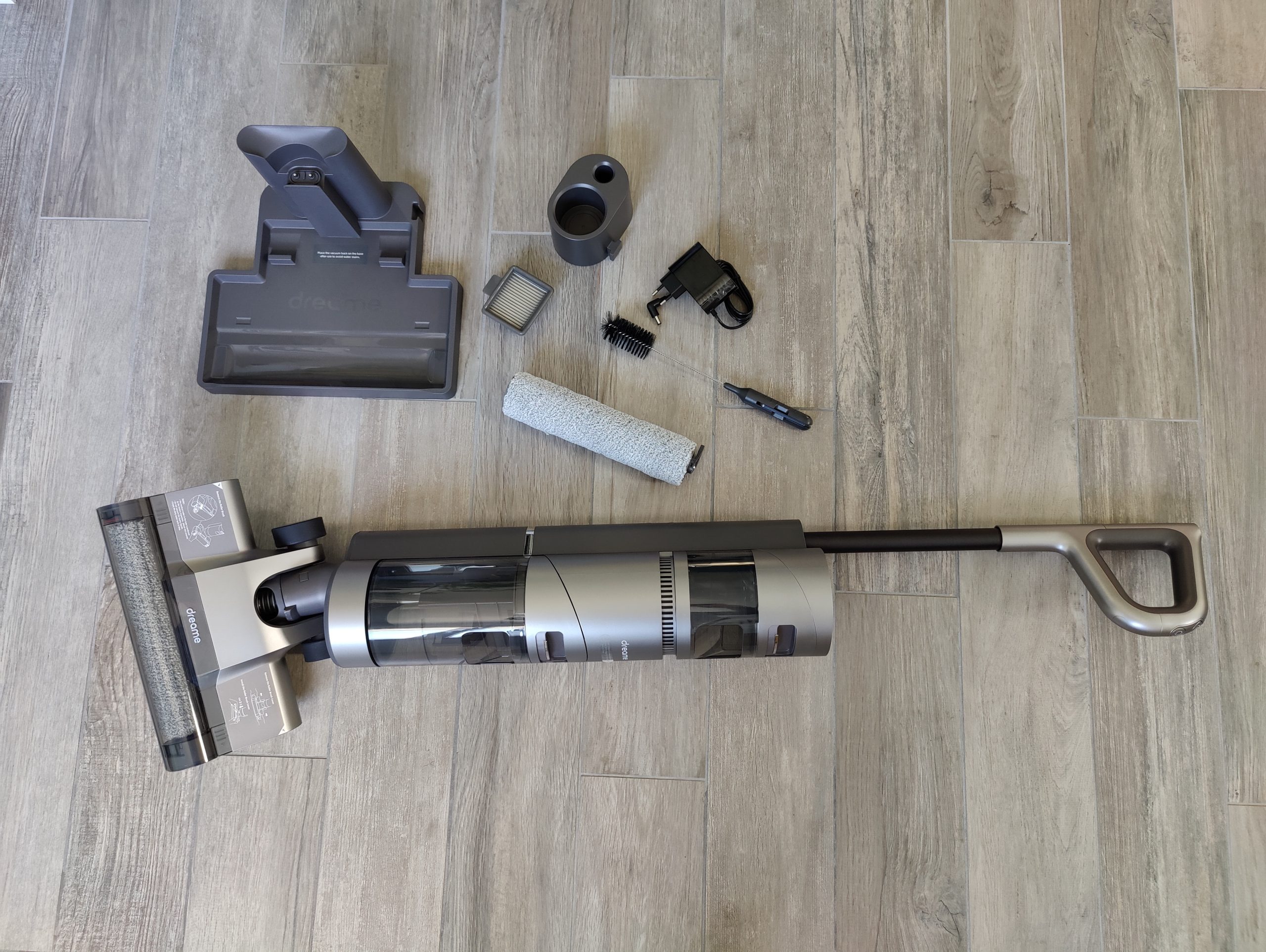 A button on the top will auto-wash the brush. A cleaning cycle of a few seconds will start in order to start again without problem in your household. This program can also be activated from the station supplied with the Dreame H11 Max.
Easy to maintain, charge and use
In addition to its phrase functionality, that of being able to vacuum and mop at the same time, Dreame has also thought about users. Using the brush, a pulling effect will be created allowing the user to save joints and at the same time perform unnecessary movements.
In short, the Dreame H11 Max is thought and designed to facilitate everyone's daily life and above all, to save them time. Once your cleaning is done, all the dirty water will be stored in a 500 mL tank provided for this purpose, you will simply have to empty it and wait for it to recharge in order to be able to take advantage of its 36 minutes of autonomy. Moreover, the Dreame stick vacuum cleaner has a 10,000 Pa motor, which will be more than enough to leave no respite to dirt, both dry and wet.
If you are interested in this Dreame H11 Max, don't delay since this promotion will only be valid until October 18th! Go to AliExpress where you can acquire the H11 Max at the price of 323 € instead of 349 € using code H11MAX (-26 €).