Alfa Romeo
News
Andretti is close to buying Sauber for 350 million dollars to enter Formula 1 with the Alfa Romeo seat
There is movement on the grid of Formula 1 teams. The latest information coming from the United States ensures that the incorporation of Andretti Autosport into Formula 1 it would be very close, since they are about to buy Sauber for 350 million dollars.
Andretti Autosport, founded in 1993 and run by the Andretti family, including Mario AndrettiFormula 1 world champion in 1978, he could enter the premier class of motorsport as early as 2023, completing his presence in almost all major championships. And he would have an American pilot under his arm.
Colton Herta would be the American pilot that Liberty Media longs for
It must be remembered that, although currently the team its name is Alfa Romeo, it is still supported on the pillars of Sauber. It only has the name of the Italian brand as a commercial action imposed by Ferrari, but Sauber's agreement with Alfa Romeo expires by the end of 2022, and the Swiss are free to do whatever they want with the team.
It seems that they have already decided: they are going to sell their structure to Andretti Autosport in exchange for 350 million dollars, an agreement that would also include the Sauber karting school and its academy for young drivers, which includes the Frenchman Théo Pourchaire, one of the greatest promises in world motorsport.
Andretti would complete his presence in the world of motorsport adding Formula 1 to IndyCar, its parent category, Formula E, where they will continue despite the separation of BMW, the Indy Lights, the Extreme E, the IMSA or the Australian Supercars. And to top it all they would be the second American team on the grid, after Haas.
In fact, Andretti's entry could fulfill one of Liberty Media's dreams, that of having an American driver in Formula 1. The chosen one would be Colton Herta, who is currently only 21 years old, already runs for Andretti, has won four races at IndyCar and is sponsored by the financial giant Gainbridge, Andretti's economic arm in this operation.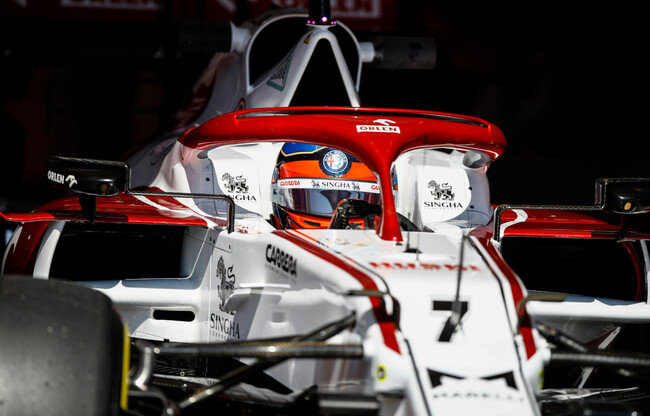 This also explains the difficulties that Alfa Romeo is having to close its second driver for 2022, and that is Frédéric Vasseur does not want to take any wrong step signing a pilot for too many years. Guanyu Zhou, the main candidate, would want three seasons according to rumors. Excessive given the situation.
In just a week it will be disputed the United States Grand Prix at the Austin circuit, and perhaps the best possible scenario to announce a purchase that could dramatically change the structure of the grill. With the Miami Grand Prix just around the corner, Formula 1's bet on the United States is growing.
In Motorpasión | Which electric car to buy in 2021, from the Dacia Spring to the Tesla Model X | From Studebaker to Opel Zafira, the cars you might not know were Porsche