Xiaomi
Black Shark 4S (Pro): Xiaomi brand introduces new gaming smartphones
XIAOMI
With the Black Shark 4S and 4S Pro, Xiaomi is launching two new gaming smartphones. These shine, among other things, with a special pressure recognition on the screen.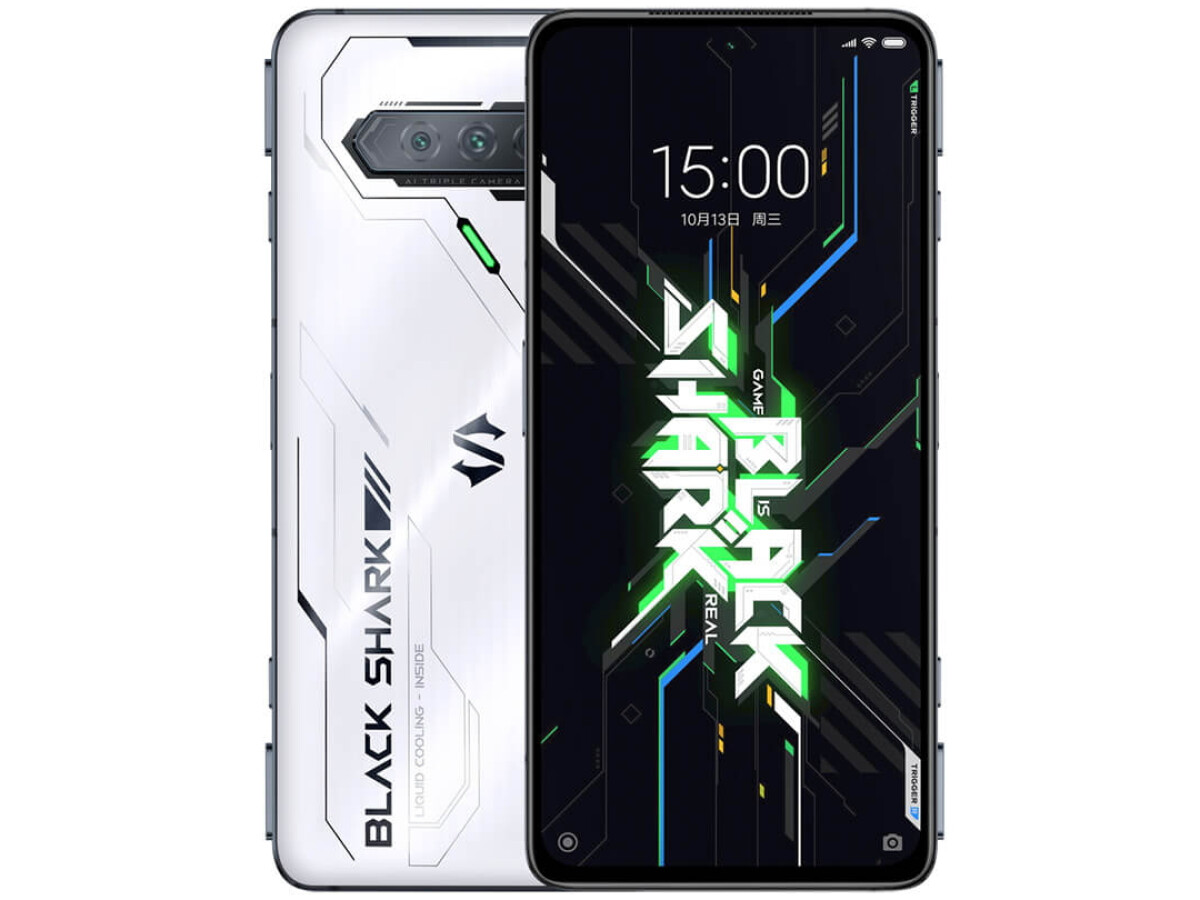 Xiaomi sells gaming smartphones under the Black Shark brand.
The manufacturer has now launched two new versions of the range.
This is what the Black Shark 4S and 4S Pro have to offer.
The Black Shark 4 from Xiaomi was launched in March 2021. Now get that Gaming-Smartphone a pretty big upgrade in the form of two new versions. While the basic specifications remain the same, the Black Shark 4S and 4S Pro also have a number of advantages to offer.
The 4S has a Qualcomm Snapdragon 870, while the Pro model can even shine with a Snapdragon 888. The displays on both models should be able to display images at up to 144 Hertz and offer a resolution of 2,400 x 1080 pixels on a size of 6.67 inches. The AMOLED display also has a maximum brightness of 1,300 nits.
Pressure detection on the screen

A new feature is the pressure recognition of the displays. This enables certain actions to be carried out if one half of the screen is pressed hard enough. As in the regular version, the Black Shark 4S has a UFS 3.1 flash memory, whereas the Pro version has an SSD memory. According to Xiaomi, this enables 55 percent higher read rates and 69 percent faster write rates.
Big discounts on Xiaomi: You should take a closer look at these 10 offers
The 4,500 mAh battery can be fully charged in 15 minutes on both models. The 120 watt charger with USB-C connector takes care of that. As is usual with gaming smartphones, the phones also have several shoulder buttons.
The main camera has a resolution of 48 megapixels for the 4S and 64 megapixels for the 4S Pro. It is supplemented by an 8-megapixel wide-angle lens and a 5-megapixel macro camera.
Price and availability

The basic version of the Xiaomi Black Shark 4S with 8 gigabytes of RAM and 128 gigabytes of storage space costs 2,699 yuan (around 360 euros). The Pro version with 12 gigabytes of RAM and 256 gigabytes of device memory is 4,799 yuan (about 650 euros).
When and at what price the devices will appear on the European market is currently unclear. Xiaomi's cell phones often cost a little more here than in China. In our special "Import technology"We'll tell you how you can order the cell phones from China.
" Tip: The best VPN providers for more security and data protection