News
the watch that fans will be snapping up?
For fans of Rick and Morty, Casio is launching a watch inspired by the series broadcast on Adult Swim in France.
Casio joins the license Rick and morty for its new collection. The brand unveils a new watch that already promises to delight fans of the animated series Adult Swim. The object, which will be the most beautiful effect during your interdimensional journeys, takes up the silhouette of the DW-5600 with green and black neon stripes. A way for the license to refer to the famous portals that the two characters use to move through time and space.
The series logo is featured on the front of the digital dial. Moreover, the set is black and therefore promises to adapt to your most colorful looks. As for the bracelet, it displays the heads of the two figures in thin fluorescent green lines. It comes with a collector's box, so you can keep it safe from scratches and dust.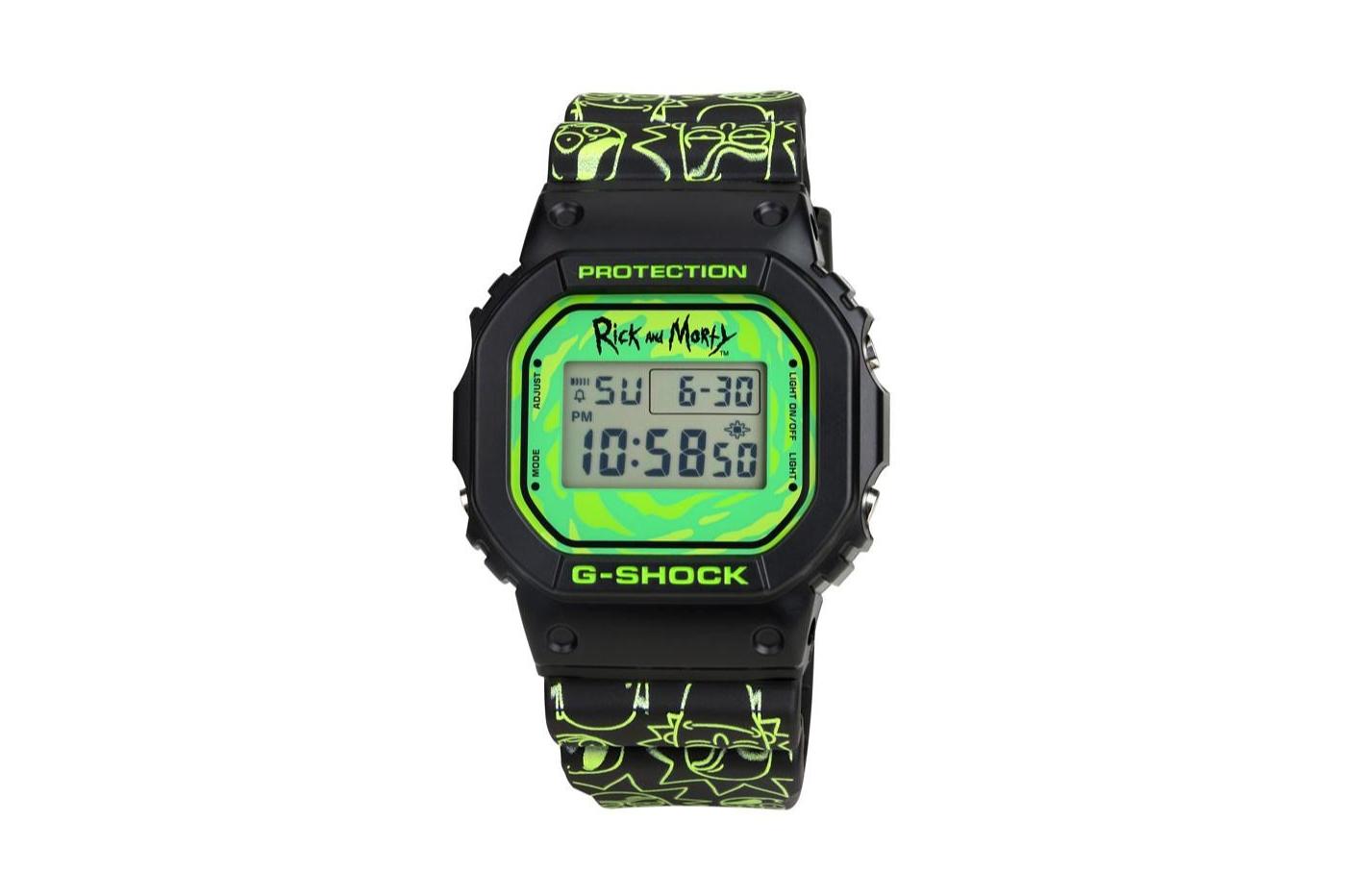 Otherwise, it has the same technical characteristics as other G-Shock watches. It is obviously shock resistant and can be used in water up to 200 meters deep. It has several alarm functions, a timer and a stopwatch. It will be marketed across the Atlantic from October 26th. It is offered at 170 dollars, it is a little more expensive than the DW-56000E. For the moment, we do not know if it will be available in our green regions.
The French version tomorrow on Adult Swim
Several months after the American broadcast, the season 5 of Rick and morty finally arrives in French version on Adult Swim. The platform has already broadcast this new burst of episodes in the original version. From tomorrow, from 9 am, fans will be able to find the mad scientist and his grandson, camped by Alain Eloy and Thibaut Delmotte in the French version. As for the previous seasons, several French-speaking personalities came to pass a head. This is the case of Kyan Khojandi, Manu Payet as well as rapper Lorenzo and his sidekick Rico.
Note that this time the series will not air on Netflix. It is Adult Swim which holds the exclusivity of its provision in France.