The YIO Remote Two is to become an elegant premium remote control with which numerous networked devices can be controlled. However, the price is also "premium".
In April we announced that Logitech would be discontinuing its Harmony line of products (Logitech Harmony: Universal remotes being discontinued). The manufacturer has promised to continue to support the universal remote controls – it is "planned" to allow customers to continue to have access to the software and apps. However, it remains to be feared that the remote controls will sooner or later turn into electronic waste, at least the smartphone app is unlikely to be further developed. So sooner or later customers will look for alternatives to the Logitech Harmony products.
Some start-ups are now seizing the opportunity and presenting their "Harmony alternatives". From our point of view, one of the most interesting candidates is the Remote Two from YIO. The universal remote control supports WLAN, Bluetooth and infrared and comes in a stylish aluminum housing. Similar to the high-priced Harmony model (Harmony Elite), the Remote Tweo is also equipped with a color display – the manufacturer installs a 3.2-inch OLED panel.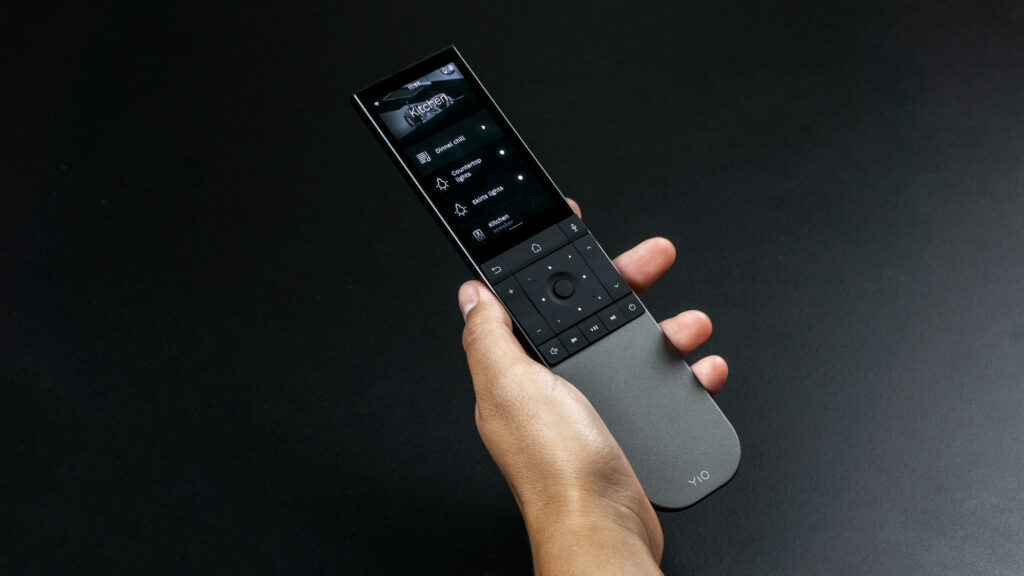 Harmony Alternative Remote Two: Compatible systems and devices
According to YIO, numerous Smart Home-Solutions and devices are supported – in addition to the "classics" such as Philips Hue and Sonos, open platforms such as OpenHAB and ioBroker are also on the list of compatible devices:
Home Assistant
Homey Pro
OpenHAB
Hubitat
ioBroker
domoticz
IKEA Wireless Hub
HomeKit
Sonos
Spotify
Bang & Olufsen
Denon Heos
Philips Hue
Yours
Code
Plex
NVidia Shield
Apple TV
Amazon FireTV
Year
ROON
Even the manufacturer-independent Matter smart home standard should be able to be integrated at a later point in time. A big advantage compared to the Logitech Harmony: The YIO Remote should not require a cloud service, but work entirely locally – there would therefore not be the risk that the universal remote control could no longer be used if the manufacturer stopped development and support. Developers should also look forward to an open programming interface with which exotic devices can also be integrated into the control.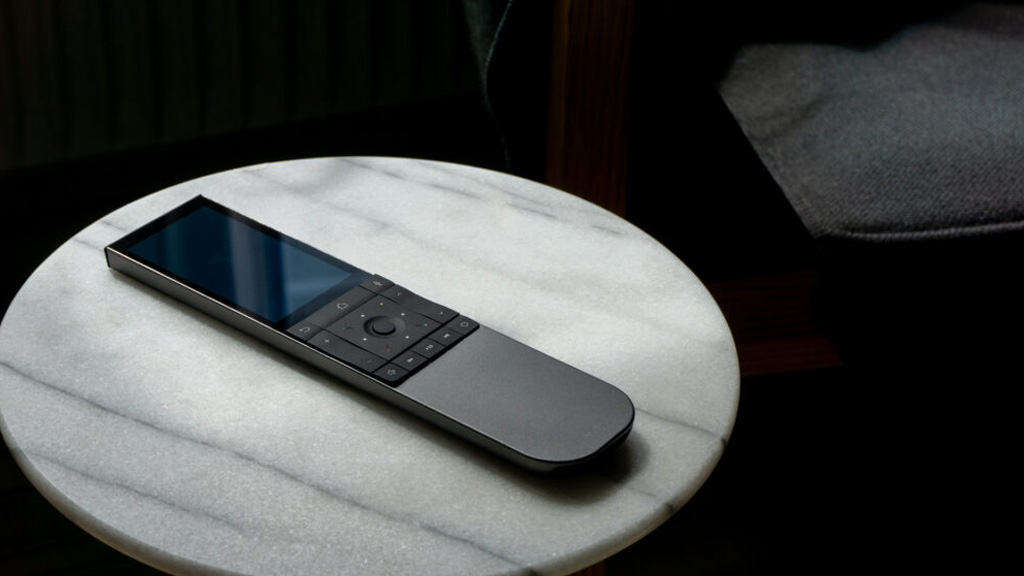 YIO Remote Two: Price and Availability
the Kickstarter Campaign for the Remote Two has already got off to a very successful start: The financing target of 100,000 euros has been significantly exceeded with the current 415,0000 euros. The smart remote control was originally supposed to be delivered in July, but there are apparently delays. If you don't want to take any risks, you can wait for the regular sales launch of the YIO Remote. The price is steep, however: the Harmony alternative should be available later this year for an impressive 449 euros.
You can find more information about the on the manufacturer's website YIO Remote Two.
Herstellervideo: Remote Two