News
a purchased LEGO Advent Calendar, the second at half price!
Carrefour is currently offering a great promotion on Lego advent calendars since if you have the brand's card (it is free), you can buy a calendar and get a second at -50% ! A unique offer.
With this offer you can for example have the LEGO Harry Potter and Star Wars Advent Calendars for only 37.35 euros! Note that other models are obviously available but the stock is limited.
Take advantage of the offer at Carrefour
The Lego Harry Potter Advent Calendar (2021)
A flagship advent calendar for several years, the LEGO Harry Potter 2021 Advent Calendar (76390) is there.
Featuring 24 windows that open to each reveal a surprise to build and play with, the LEGO Harry Potter Advent Calendar allows you this year to recreate the arrival of the letters from Hogwarts in the fireplace, taking in the gold in Gringott's chest, meet Hedwig and more! The latter includes 6 LEGO Harry Potter minifigures: Harry Potter, Ron Weasley, Hermione Granger, Draco Malfoy, Dudley Dursley and Gripsec as well as accessories. Bonus of this new edition, behind window 24 hides a colorful spinning top that will allow you to have an even more exciting experience with the board game printed on the calendar! Note that it also includes 2 random wizard card tiles (16 collectible in total) to make the pre-Christmas atmosphere magical.
Take advantage of the offer at Carrefour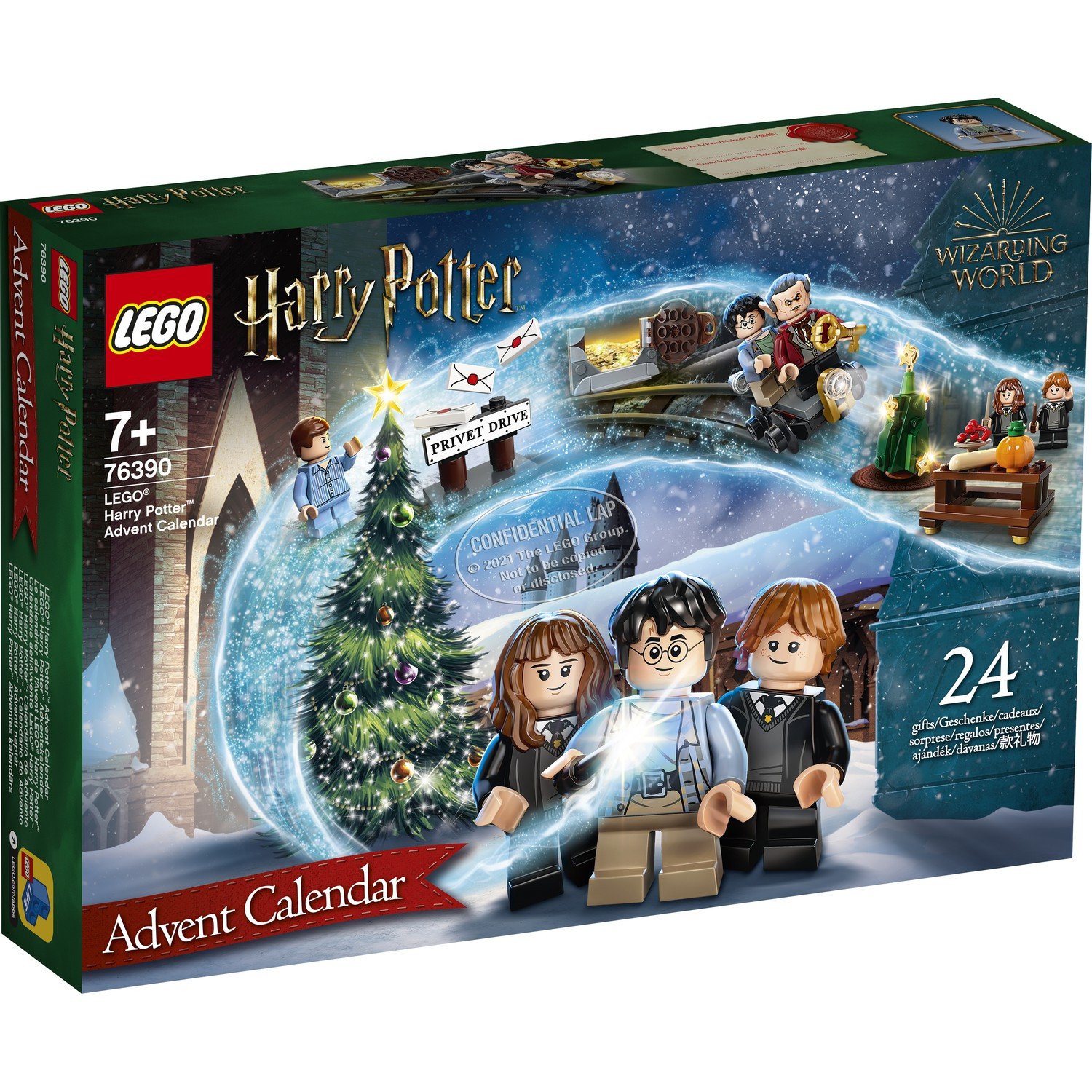 The Lego Star Wars Advent Calendar (2021)
A classic from Lego that will delight the whole family. With the LEGO Star Wars 2021 Advent Calendar Building Set (75307), children and adults will find every day when they wake up a little gift to wait for Christmas.
This year, this calendar features 7 LEGO Star Wars minifigures, including the Mandalorian and Child (Grogu), also affectionately known as Baby Yoda, dressed in festive outfits, a Desert Raider Tusken, an IG-11 and the IT Interrogator Droid. -O as well as 11 buildable mini-vehicles including Razor Crest, Riot Mar's ship, Imperial troop transporter, X-wing, TIE fighter, Imperial light cruiser, Boba Fett's ship, and stroller floating of the Child! Finally, note that an E-Web heavy repeating snow blaster, training targets, desert raider weapon storage and a snow thrower are also included!
Take advantage of the offer at Carrefour