The entry of the VAG Group into Formula 1 seems a fact. The eternal rumor of the last decades is about to come true thanks to the change of engines than Formula 1 It is going to undertake for the 2025 season, but it remains to be defined which brands are going to enter the category and how they will do it.
The latest information coming from the paddock suggests that VAG would have the intention of put two marks in Formula 1, and with very different plans: while Porsche would be limited to supplying the engines to Red Bull, the objective is that Audi buy your own team. The problem is that they have been set neither more nor less than McLaren.
McLaren would not be open to negotiate with Audi
According to the German media 'Auto Motor und Sport', Audi would have already tested the possibility of buying the McLaren team Formula 1, to which he would have received a resounding refusal from Zak Brown. The McLaren Racing CEO has managed to refloat the team's project since he took command, and he doesn't want to lose it now.
However, the team McLaren is one of the most promising on the current Formula 1 grid. Since the separation of Honda and the arrival of Brown and Andreas Seidl has completely changed the face of McLaren, with constant progress that leads them to be one of the favorites for the new 2022 regulations. economic problems they are left behind.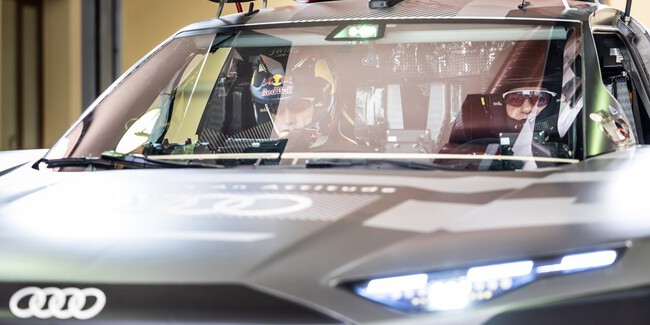 Even so, it seems that the intention of Audi is to have its own team in Formula 1 and that they are not considering raising it from scratch, so they will have to knock on the door of another who is already on the grid. The ideal option would be Sauber, the current Alfa Romeo, now that it seems that the agreement with Andretti Autosport is broken.
As to Porsche, the logical thing is that they ended up being the Red Bull bikers. In fact, this whole process of opening up to new brands comes so that those of energy drinks can replace Honda without having to resort to Mercedes, Ferrari or Renault. The nods to the VAG Group by Formula 1 are constant.
There has even been talk in recent days that Formula 1 would be considering implement a concession system similar to MotoGP, by which the brands that were more behind in their development, and therefore did not have performance on the track, could enjoy of some advantages to catch.
Porsche and Audi have already been to the bikers' meetings to decide what the new thrusters will look like. And not only have they been invited, but they have had a voice and vote. Everything indicates that soon there will be white smoke, it will be announced that motors are simplified and that the VAG Group enters the game. It remains to be seen in what way.
In Motorpasión | Size does matter: How Formula 1 cars have gone from sports cars to saloons | Driving on snow or ice safely: the best essential tips for winter