News
SPC launches new mobile phones for seniors at low price in Portugal
Mobile phones for seniors are one of the rising categories in the national market with some of the favorite features being the big keys as well as the good size screen. All this in an easy-to-use phone with good battery life.
With that in mind, we now unveil the two new mobile phones for seniors from SPC, the Fortune 2, as well as the Fortune 2 Pocket Edition, two products with renewed features, more durable construction and simplified use for any user.
SPC introduced new mobile phones from the Fortune 2 range
The two new devices stand out, in fact, for their simplicity and ease of use. At the same time, the price of both is extremely attractive, costing the Fortune 2 Pocket Editon 29,90 euros and Fortune 2, 39,90 euros.
According to SPC itself, FORTUNE's second generation is designed for users who are not yet used to the latest technologies. However, people who need a terminal that offers them functional features and is very intuitive to use.
More specifically, the SPC FORTUNE 2 e SPC FORTUNE 2 POCKET EDITION they position themselves as the best companions for senior users.
This is thanks to its intelligent functions specially designed to ensure security and help profiles: Remote Setup e Notifications Smart e Touch Intelligent.
Simple-to-use mobile phones with large keys and charging base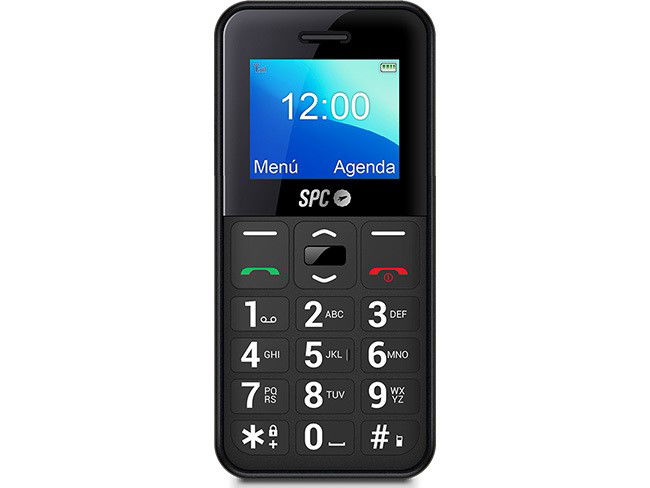 In particular, Remote Setup offers the possibility for the senior user's trusted contacts to remotely configure some phone options. This applies to FORTUNE 2 and FORTUNE 2 POCKET EDITION mobile phones.
In this way, the telephone numbers chosen by the user can remotely, via SMS codes, activate and deactivate the SOS button, configure or delete the 5 emergency numbers, increase the volume to the maximum or add new contacts to the telephone book.
Also, both models have large keys. Thus, they are easily recognizable and numbers are large and easy to see on the screen.
Both mobile phones are light and have a battery life for several days
Likewise, they also offer extra loud sound to improve hearing, as well as a highlighted SOS emergency button, with up to five configurable telephone numbers – as well as very simple and intuitive menus adapted to these profiles.
Furthermore, to ensure intuitive and easy use of the phone, both references offer a phone book capacity of up to 500 contacts. It also has hands-free function, extra loud and customizable ringtones, vibration, flashlight and FM radio.
Finally, in terms of connectivity, the SPC FORTUNE 2 and SPC FORTUNE 2 POCKET EDITION have Bluetooth and a micro SD card slot. Its 1,200mAh and 800mAh lithium batteries, respectively, provide a battery life of up to several days.
We also point to Previous selection of mobile phones for seniors, with more products of similar configuration.
4gnews editors recommend: