News
The 40 luxury villas that the manufacturer will sign in Dubai already have an owner
Automobili Lamborghini has just made its first foray into real estate – yes, you read that correctly – with a most ambitious project in the land of excesses that is Dubai (United Arab Emirates) and by the hand of the giant Emaar Properties (same developer that built the iconic skyscraper Burj Khalifa, among other icons of the city).
As a result, the manufacturer of Sant'Agata Bolognese has had the same resounding success you have with your cars: the only ones 40 super luxury villas inspired by the Lamborghini design language, to be built in the exclusive enclave of Dubai Hills, They have already hung the sold sign.
And that the works have just begun, because it is not planned that the houses will be ready until 2026.
Exclusivity taken to the maximum exponent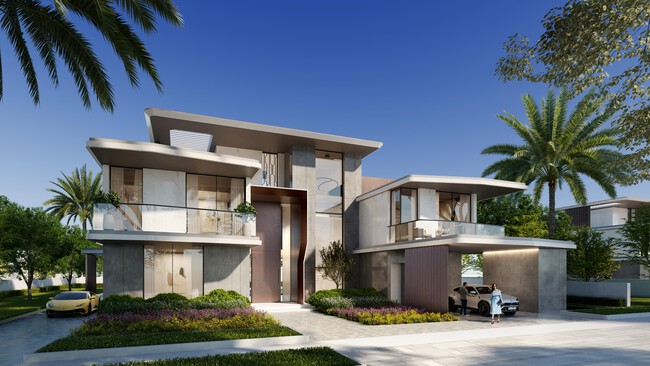 Each of these exclusive six-bedroom homes They have very peculiar characteristics, although as a common thread they share muses: the lines and materials that we can find in the Lamborghini catalog.
But they are not inspired by the brand's design language like the rear of the Lamborghini Sian "Is inspired by the iconic Countach", But include clear references to the Italian supercar manufacturer both on the outside and inside.
Dubai Hills villas are four different types and their owners will be able to choose their final configuration. All are totally independent, have several floors, large gardens, private pools (there may be more than one) and multiple garages, of course.
In addition, each owner can choose between several select pieces of furniture -also inspired by Lamborghini- that you would like to have in your villa.
The complex has a futuristic and elegant architecture that is complemented by groundbreaking interiors: hexagonal and sharp shapes They are scattered all over the place, just like Lamborghini's own tones and colors.
In the quality memory we find first-class materials such as carbon fiber or leather, and fabrics such as Alcantara.
The 40 villas overlook the Burj Khalifa on the horizon and are located in a gated community with private security, about 20 minutes from Dubai International Airport and the city center.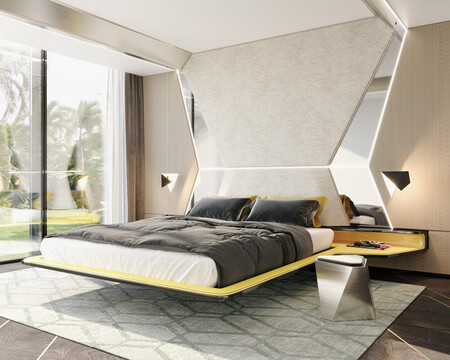 The urbanization has, among others, extensive parks that include hiking trails and places for picnics, several tennis courts and basketball courts, and even an 18 hole golf course (and 72 for torque, to be exact).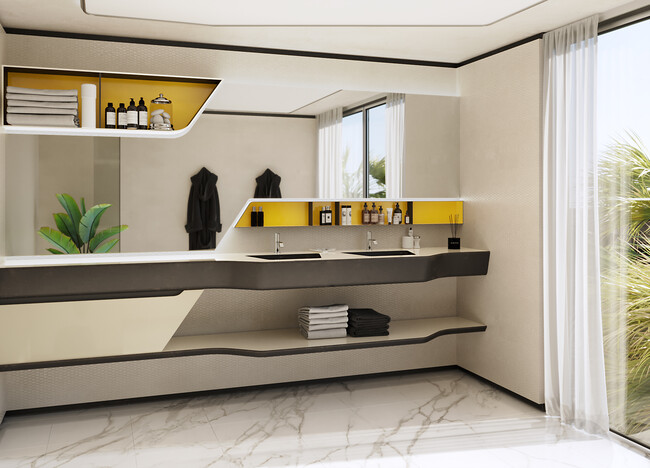 According to Lamborghini Sales and Marketing Director Federico Foschini: "The Dubai Hills Vista development is elegant, without compromise. It represents a life of luxury at the highest level, which echoes Lamborghini's principles of benchmark design, quality and exclusivity and brings the essence of the brand into everyday life. "
As expected, for the moment the price has not been made public one of these villas, but we can get used to the idea that for anyone who dreams "of living in a Lamborghini" it will be much more affordable to do so on a four-wheel drive than a four-walled one.
In Motorpasión | Brutal! The Lamborghini Countach is now an 814 hp hybrid supercar, with supercapacitors and full of retro winks