News
Fall Guys tease a collab with Ghost of Tsushima for its season 6!
Surely in order to prepare for Christmas, Fall Guys introduces a spectacular party in its season 6. We take stock of the novelties to come, including the crossover with Ghost of Tsushima.
On the evening of yesterday, Mediatonic unveiled the content of the next season of Fall Guys. The battle royale looks like Ninja Warrior offers a season 6 full of novelties, both in terms of cosmetics and gameplay. As usual, an introductory trailer accompanies the news, which you can watch below. We take stock of the novelties of season 6 of Fall Guys.
This trailer tells us more about the visual novelties of season 6, which leaves the jungle and takes place in the middle of a funfair. On the program, we will be entitled to 25 new skins, at 50 levels of the battle pass, and at 5 new events each more wacky than the other. Here is a description of the new events of Fall Guys, as stated in the press release:
Party Promenade : The party starts here in our wildest gauntlet yet, with new obstacles! In this celebration of awkwardness, sail your bean through roaring vacuum tubes, dodge water cannons, and swing toward victory over trapeze bars like an acrobat.
Full Tilt : A devilishly original take on a Fall Guys classic. We present our new 360 ° scales in a dangerous race to the finish. Watch out for force fields and fast-spinning bars, ready to eject you from festival attendees!
Pipe Dream : A totally tubular race to the finish line. Every time you visit the Pipe Dream the maze is different, with each vacuum tube potentially leading to perilous situations. You may encounter pinball machines and fans, perilous swivel platforms and…? No spoilers!
Airtime : Your Fall Guys flight for Airtime is about to leave! Try to stay in the air as long as possible, showing incredible aerial agility. Swing on trapezoids and practice your footwork on treadmills and rotating platforms. What if you fall? Drums and pinball machines are waiting for you to put you back in the limelight!
Leading Light : In the universe's greatest game show, who wouldn't want to be in the spotlight? But fame isn't easy when you stumble across turntables and run into fans! Be careful, because cunning beans won't want to share the limelight, and will use force fields to disrupt your movements and become the center of attention!
Fall Guys Season 6 will be available in-game from November 30 for all players.
A crossover with Ghost of Tsushima?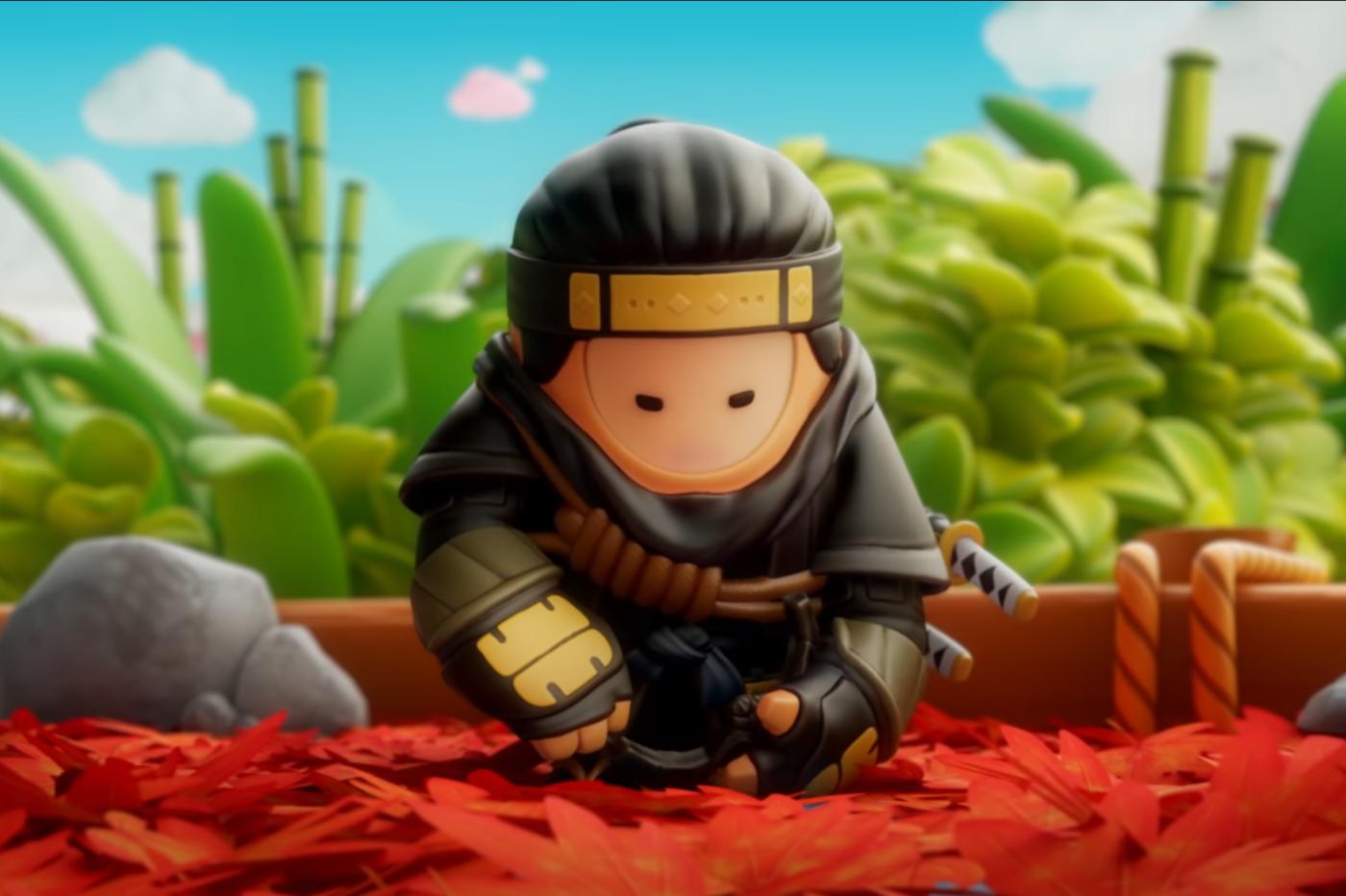 At the very end of the presentation video, Mediatonic has reserved a little surprise for us which is already having an effect. We could indeed see a bean wearing a Jin Sakai costume from the PlayStation title Ghost of Tsushima. Obviously, this teasing surprised more than one. It also appears that a special event around Sackboy will take place during the first days of Season 6.
So this marks a partnership with PlayStation that is quite unexpected, but not completely surprising. Indeed, a few months ago, Fall Guys introduced a skin in honor of Ratchet, following the release of the PS5 console exclusive Ratchet & Clank Rift Apart. Can we see these crossovers as a sign of a long-term collaboration with Sony?