Apple
Ultimate fan moment: "The Woz" signs Apple's 1976 motherboard in Dubai
APPLE
Apple co-founder Steve Wozniak signed the motherboard of an Apple 1 in Dubai. The ex-Steve Jobs partner's delight at the sight of his creation is heartwarming.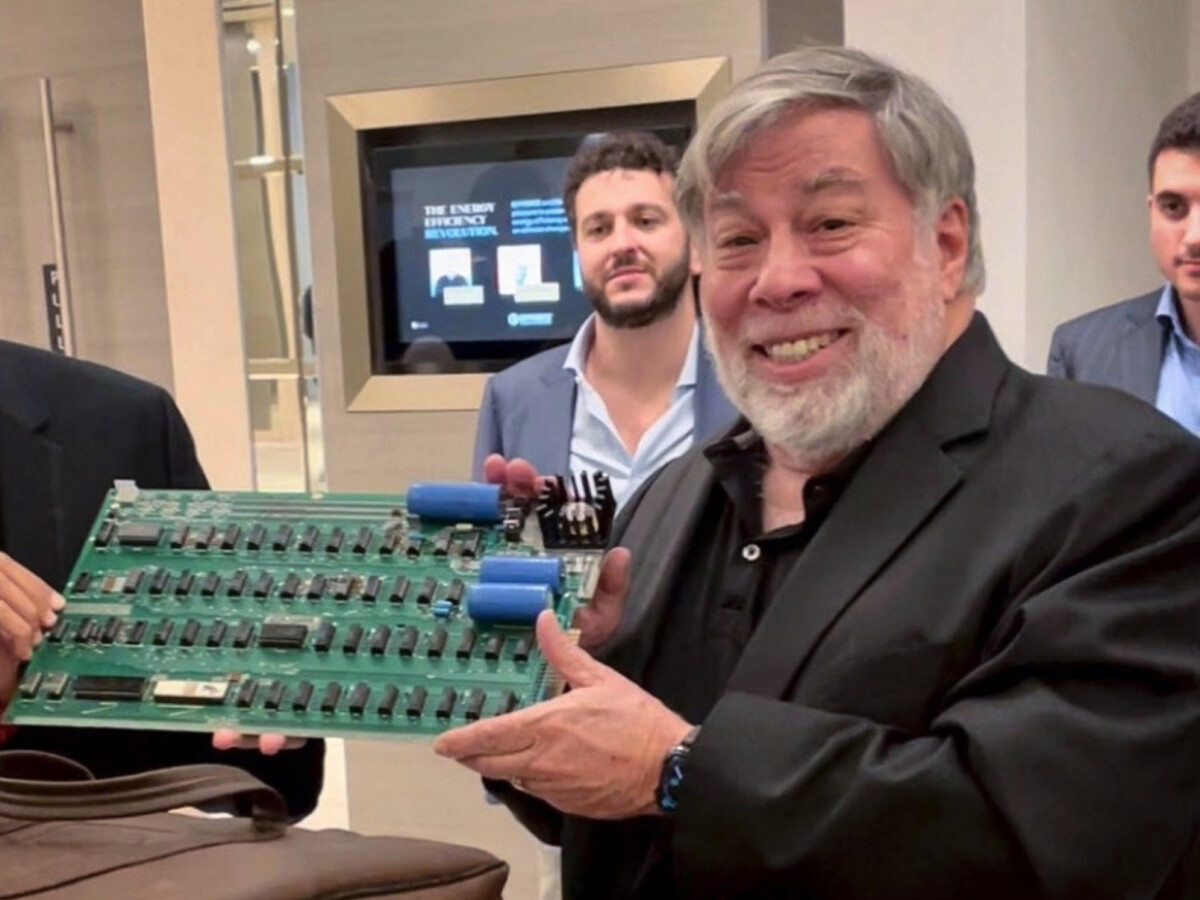 A special kind of reunification took place in Dubai.
In a shopping mall, an Apple fan stuck an Apple 1 motherboard under Steve Wozniak's nose.
The Apple co-founder reacted very enthusiastically.
"Wow, oh my God!". The joy of looking at the extremely well-preserved Apple 1 motherboard is written on Steve Wozniak's face. In a shopping mall in Dubai he signed the motherboard he had developed Apple 1-Computers. Check out the video below!
External content
from Twitter
At this point you can find one Tweet, which complements the article. You can have it displayed with one click.
I consent to external content being displayed to me. This allows personal data to be transmitted to third-party platforms. More on this in our Privacy policy.
The owner didn't have to ask The Woz to do this. The jobs partner naturally asked for a "good pen" and then signed the centerpiece with great care. Then he almost begged to be allowed to sign a chip as well.
Apple fans should make their hearts beat faster at this sight. With the Apple 1, Apple's meteoric rise began in the garage of Steve Jobs. Wozniak built 200 copies that were assembled and tested by Steve Jobs and his sister Patty Jobs.
Apple offers: iPhone, AirPods, Apple Watch and Co. in the price check
Old Apple computers regularly bring in record sums at auctions. Last came on wooden apple 1 from 1976 for $ 500,000. A bargain considering the prices paid at similar auctions in the past. The motherboard signed by Wozniak will hang in the owner's office in the future.
" Tip: The best VPN providers for more security and data protection