An app turns an Xbox One or Xbox Series S / X into an AirPlay receiver.
Just mirror the screen content of a Mac, iPhone or iPad on the television? Apple's AirPlay technology makes it possible – provided you have an Apple TV or an AirPlay-compatible TV set. The company App Dynamic has developed an app with which the current game consoles from Microsoft, which are not AirPlay-compatible by default, become AirPlay receivers. In addition to the image, the audio signal from the Apple device is also transmitted wirelessly to the Xbox.
AirServer also brings Google Cast and Miracast to the Xbox
The app also supports screen mirroring via Google Cast and Miracast. No additional app is required on the smartphone – you simply select the Xbox as the receiving device in the normal way and then picture and sound are transmitted, whereby you can choose between the resolutions 720p or 1080p.
the AirServer-App for the Xbox you can download it for around 20 euros from Microsoft's App Store. In view of the high price, it is advisable to try the free trial version beforehand.
AirServer: advantages and disadvantages at a glance
benefits
Use AirPlay, Google Cast and Miracast on Xbox without any additional hardware
easy handling
transmits picture and sound
disadvantage
high price
maximum 1080p resolution
Download AirServer from the Microsoft App Store
Background: what is Apple AirPlay?
AirPlay is a streaming protocol for transmitting content to compatible receiving devices, such as Apple TV, TV sets or speaker systems. The technology was developed by Apple and can be licensed by manufacturers for use in their own devices.
To activate AirPlay, you swipe on an iOS device on the screen form from the top right to the bottom. Then you tap on the AirPlay icon (see screenshot) and select the desired AirPlay-compatible receiving device.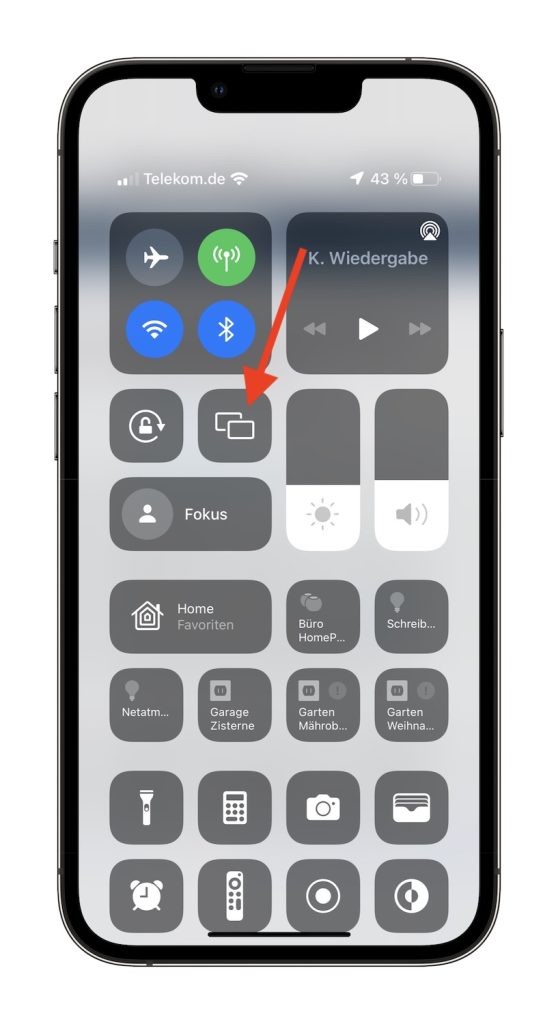 Picture credits for the cover image: App Dynamic