News
CES 2022: Kohler shows smart luxury bathroom and other connected products
Kohler shows new products for the smart home at CES 2022. We find the ideas for the smart bathroom particularly interesting.
PerfectFill: Alexa, I want to go swimming
Let the bath water run in with a voice command and set the desired temperature? This should be possible with the PerfectFill tub technology that the Kohler company will be showing at the electronics trade fair CES 2022. The system consists of an intelligent drain, a digital control and a tub filler. The water temperature and volume can be set using the app or voice command. The technology is expected to go on sale from May 2022.
Stillness Bath: The networked luxury bathtub
For the new Stillness bath, Kohler was inspired by Japanese forest baths. Light, fog and aromas should offer a "completely new bathing experience". An exciting concept that is clearly priced in the luxury segment.
Smart valves control the shower
The digital Anthem Valves and Controls can be used to control multiple outlets, can be integrated into the KOHLER Konnect app and can be connected to voice assistants. The valves are supposed to Have independent temperature and flow settings set on each spout, i.e. on the hand shower, the rain shower heads and body showers.
More new Smart Home launches from Kohler
the non-contact bathroom faucet for private households work with a simple movement of the hand, allow the temperature to be regulated and are battery-operated, so that technical retrofitting should be easy.
Kohler Power Reserve is a modular energy storage system for the home that, in conjunction with solar energy systems, gives home owners access to solar energy regardless of the weather, time of day or grid status.
In the Robern IQ Digital Lock Box is a smart locker in which valuables, medication and personal items can be safely and compactly protected. The box can be operated via a touchpad control panel or an app.
The smart water monitor H2Wise powered by Phyn monitors the water consumption in the household.
the Purist suspend kitchen faucet for ceiling mounting has a remote control point for activating and regulating the temperature.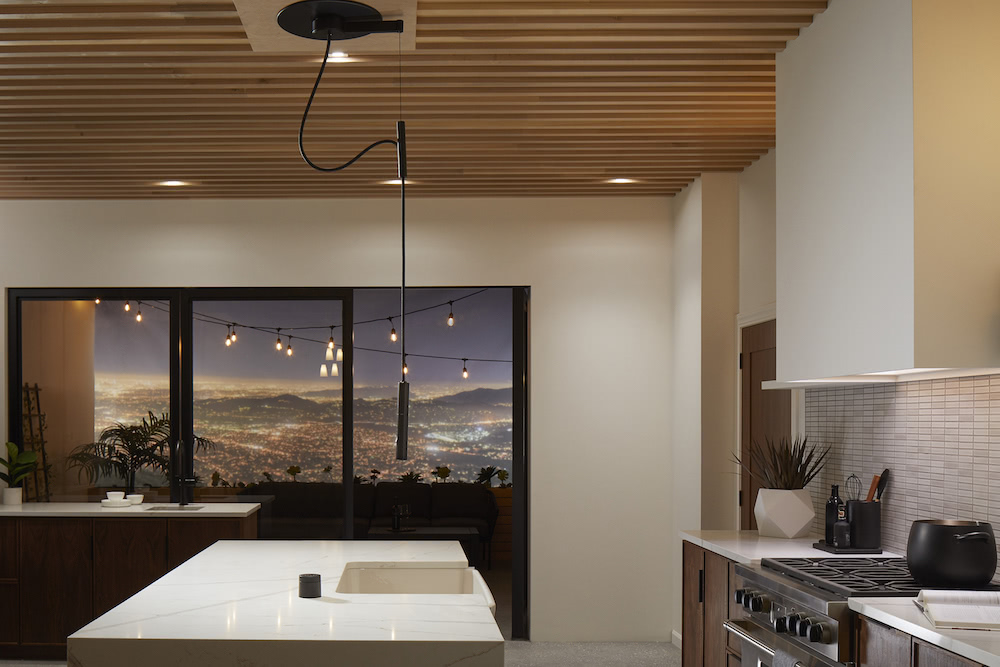 Kohler is still silent about prices for the new devices and the planned sales launch.