Accessible to all Shield TV owners since 2015, Nvidia is deploying a new update providing support for Android 11.
After more than twenty updates, 2022 starts strong for the Shield TV de Nvidia. The manufacturer has indeed announced the deployment of a new patch (its twenty-seventh in total) called Shield Experience 9.0, and aimed at bringing the operating system Android 11 to all Shield TVs, including original models from 2015. A particularly important update, since it will also include many software improvements.
Android 11 for everyone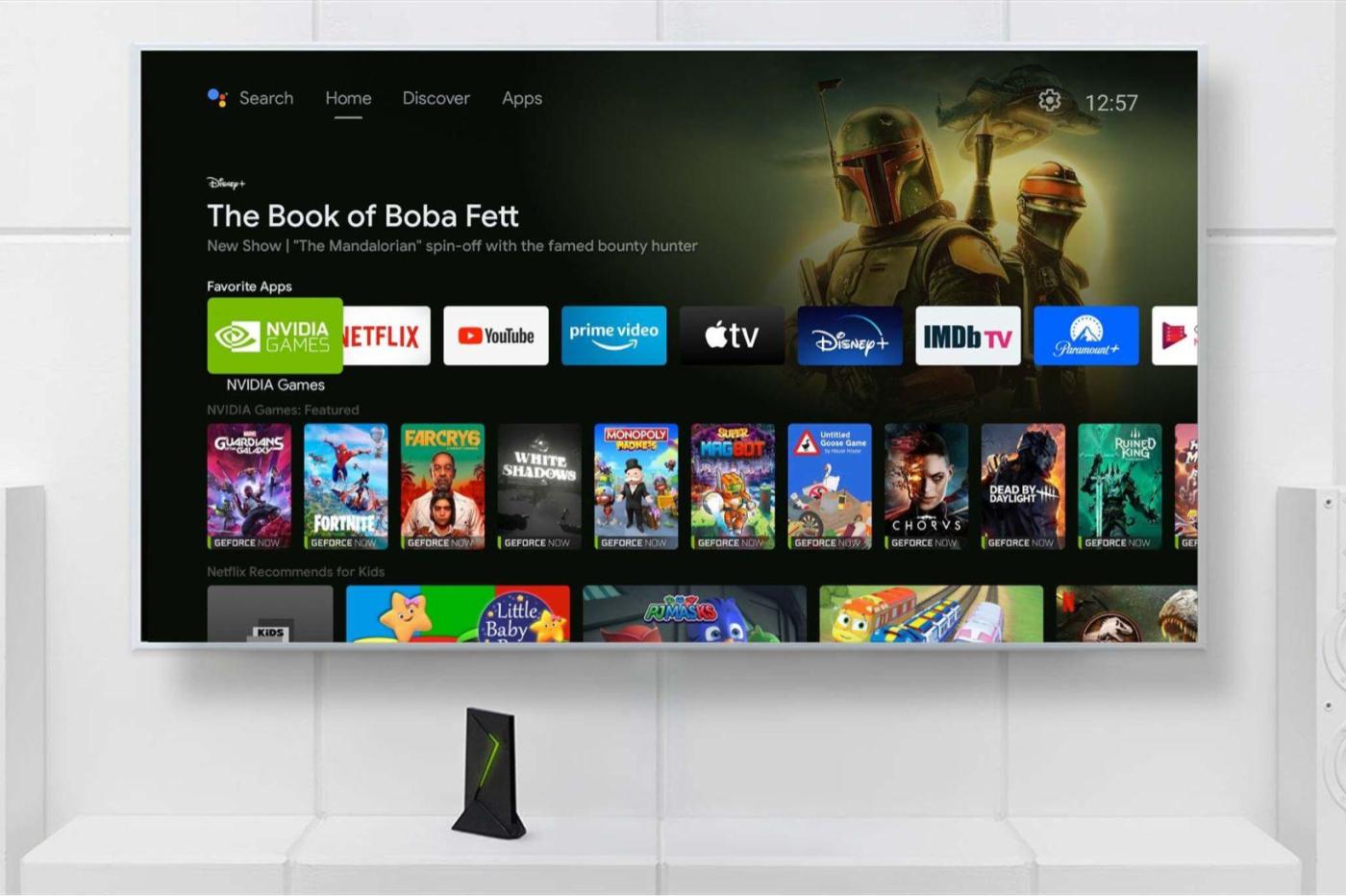 In addition to confirming the migration of all its Shield TV products to an Android 11 interface, Nvidia is also taking advantage of its Experience 9.0 update to add some new handy features to its devices. Starting with the updated Gboard keyboard, which will now allow users to use Google's voice assistant to navigate from the search bar. Already transformed last June, at the time of the switch between Android TV and Google TV, the interface of the Shield TV should very quickly model its home page on those of modern smart TVs.
On the security side too, the generalized arrival of Android 11 has positive effects on the user experience of the multimedia box from Nvidia. They will now be able to authorize "only this time" an application to access their data, as is already the case on the majority of smartphones. The Bluetooth aptX support also complements that already existing on LDAC headphones, thus ensuring better quality listening.
Le cloud gaming en 4K HDR
This update is obviously not insignificant, since it follows the launch of the subscription GeForce NOW RTX 3080 last year. By allowing the oldest Shield TVs to benefit from Android 11, Nvidia is thus offering its first-time users the possibility of playing in cloud gaming sur PC en 4K (+ HDR & 7.1. Surround), and more generally on any screen connected to the Shield.
Another highly anticipated new feature is Dolby Vision HDR support to enhance the cinema experience of Shield TV on Google Play Movies & TV, which will now serve as a single interface for accessing several new catalogs of video content, such as Amazon Prime Video, Apple TV, Disney+, YouTube TV and IMDb TV.