News
the web education book that teenagers lacked
Released at the beginning of the year by La Ville Brûle, this illustrated practical guide is to be put in everyone's hands.
It was time for digital education books to stop taking teenagers for fools. In an age of hyperconnectivity, cyberbullying and revenge porn, learning the codes of the Internet must necessarily go through concrete cases, and not simply be satisfied with hammering that one should not send photos to a stranger met on a forum. It was also time to stop making the systematic distinction between what happens on social networks and "the real life".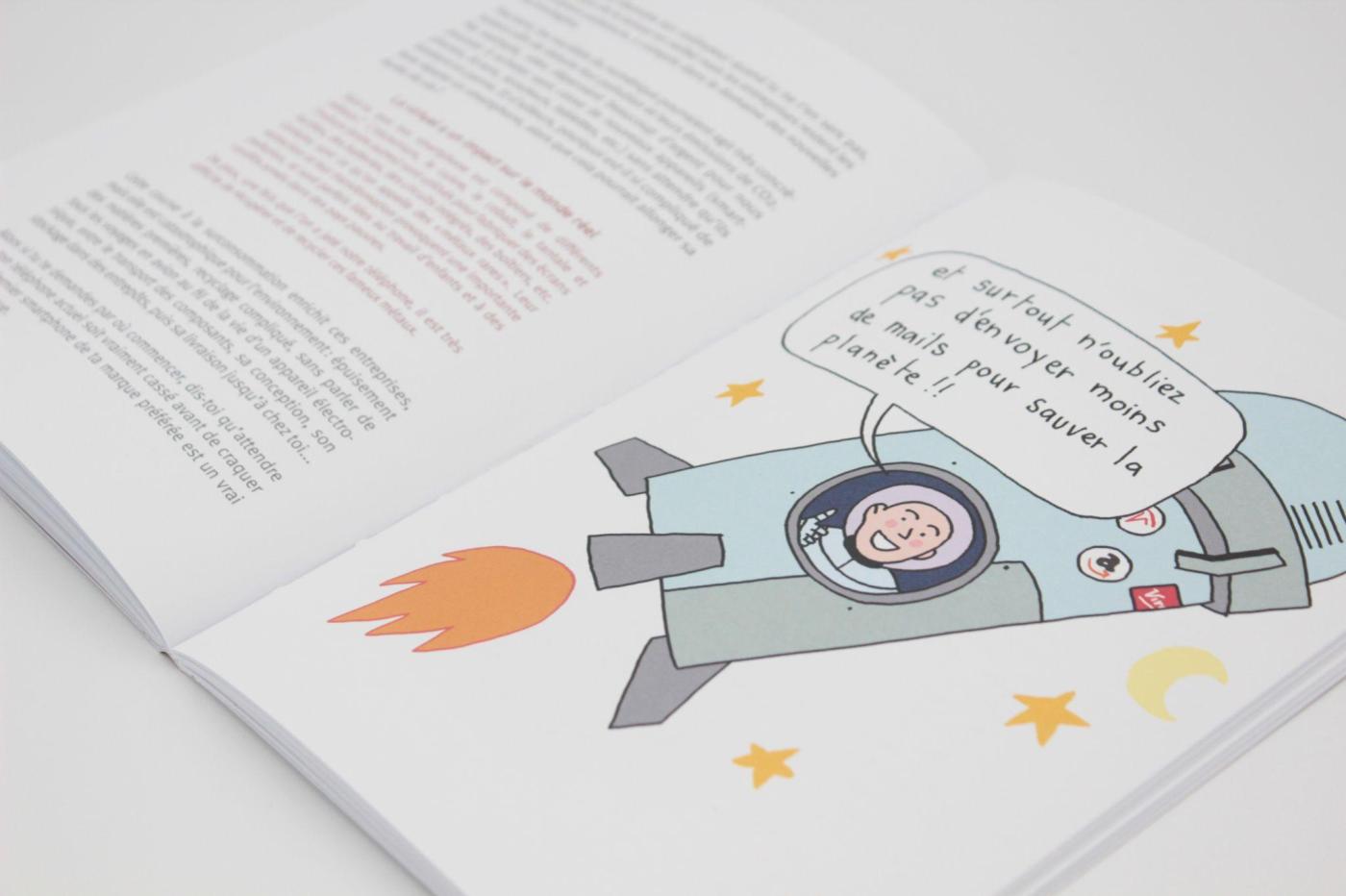 It is this difficult exercise that journalist Lucie Ronfaut-Hazard has tackled, in a book published on January 7, 2022 by La Ville Brûle editions. Illustrated by the talented Mirion Malle (whom we already loved for the excellent Commando Panties), Internet too, it's real life! reviews the major topics of the web, from GAFAMs to Bitcoin, including screen addiction, fake news, the ecological footprint of digital technology and injunctions to beauty dictated by social networks. A complete and unhypocritical overview, which prefers to explain to teenagers how to file a complaint for cyberbullying or revenge porn, rather than dissuading them from sending nudes (which they will do in all case).
Internet, video games and GAFAM are no longer the business of a few passionate geeks. They are an integral part of our society, and have quickly become inseparable from life. "IRL". It is enough to see the impact they can have on our daily lives, and the way in which they have made it possible to maintain a semblance of social and professional life during the confinements to be convinced of this. To put in all hands, and not only those of adolescents, Internet too, it's real life! is available in bookstores and online stores for €12. A public utility guide.