News
Why the OPPO Find X5 has everything to become number 1 in 2022
Find X5 Pro 5G, Find X5, Find X5 Lite… OPPO sends heavy with its three new premium smartphones. Enough to overshadow the iPhone 13, Samsung Galaxy S22 and company. Especially with exclusive launch offers!
After the Find X3 generation, OPPO is moving directly to the Find X5 Series at the start of the year. We can say that the manufacturer has not done things by halves with this new family: its new models are of a impeccable quality. Everyone should find the smartphone that suits them in this ever more innovative range. Here's why the Find X5 series is for you.
Find X5 Pro and Find 5X: what do they have in common?
With the Find X5 Series, OPPO presents an ever-growing range of smartphones upscale and innovative. Above all, the Standard and Pro models are equipped with a processor dedicated to the image, Made in OPPO: MariSilicon X. In addition, the brand benefits from an exceptional partnership with Hasselblad, a big name in photography, to offer a successful experience to lovers of snapshots and videos. Whether you fall for the Find X5 Pro 5G or the Find X5, you are sure to capture the moments that make you vibrate. And if you plan to make videos in the middle of the night, the neural chip works wonders in 4K.
Another strong point of OPPO: its ultra-fast charging. The brand has already proven to us that it is capable of wonders with its previous models, but it wants to do even better with the Find X5 Pro 5G and Find X5. Thus, both models support SUPERVOOC™ 80W fast charging. In 12 minutes, your smartphone is 50% charged, and just half an hour is enough to fully charge it. Cherry on the cake ? Unlike its rivals, OPPO continues to provide the correct charger in the box!
Find X5 Pro 5G: the ultimate
If this common core is already impressive with all these high-end specificities, OPPO does not stop there. Indeed, the manufacturer goes even further with the Find X5 Pro 5G which tickles the stars. He detaches himself from his two little brothers with his amazing camera. With the MariSilicon X chip dedicated to image processing coupled with Qualcomm®'s most powerful processor, the Snapdragon® 8 Gen 1, the processing and photo quality are breathtaking.
Additionally, the Find X5 Pro 5G is the first smartphone in the world to be stabilized on 5-axis in optics. Results ? Ultra-sharp instant photos and optimal video stabilization.
On this model, OPPO also drops plastic: there is, in fact, a glass lens on the main sensor, which reduces chromatic aberrations by 77% for much more realistic colors. Finally, the other major difference is in the 32-megapixel Sony IMX709 selfie sensor which brings in 60% more light. You'll shine brightly under the Find X5 Pro 5G's camera. This is undoubtedly one of the best photophones on the market.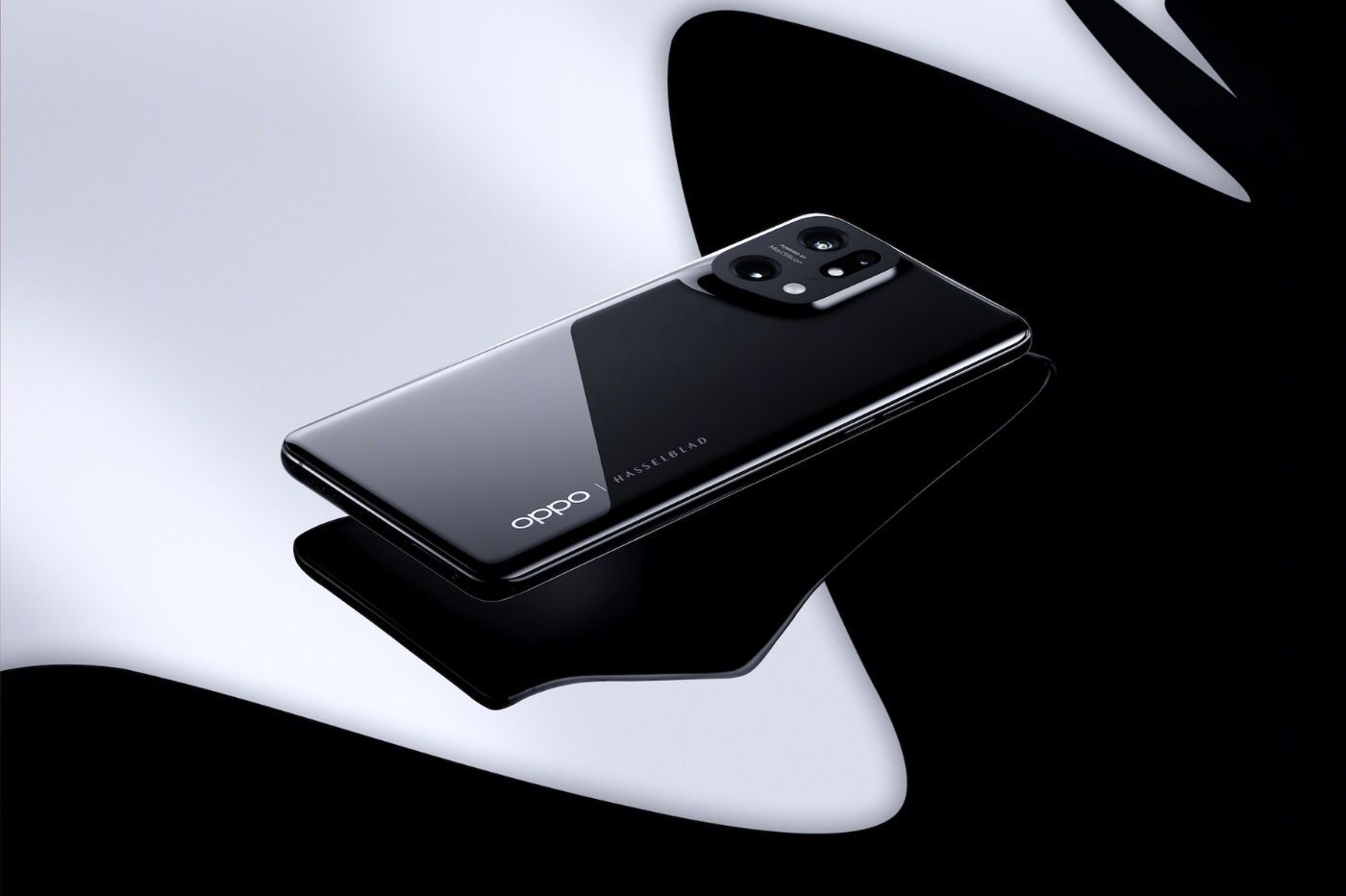 Its 6.7-inch ultra-high definition (WQHD+) screen, capable of displaying a billion colors, is a pure marvel thanks to AMOLED technology (LTPO) and an adaptive refresh rate of 120 Hz. the fluidityit's from images and the richness of colors of the OPPO Find X5 Pro 5G. The adaptive mode allows not to drain the battery in a few hours.
Coming to the battery, with a capacity of 5000 mAh, the Find X5 Pro easily lasts more than a day. Note that OPPO has been clever and has integrated, in fact, two 2500 mAh batteries that charge simultaneously, thus dividing the input voltage and improving battery life. As if all that wasn't enough, the Find X5 Pro 5G also supports AIRVOOC™ wireless charging 50W which allows it to be fully charged in just 47 minutes. Never seen !
This extra premium model offers a design ldue. We take full the peepers with its unique ceramic coating, and above all ultra resistant. Speaking of toughness, note that the Find X5 Pro 5G is certifiis IP68 : water and dust do not scare him.
A launch with great fanfare for the OPPO Find X5 Series
For the release of its new babies, OPPO does not hesitate to offer exceptional discounts. From March 24 to April 30, 2022 inclusive, OPPO reimburses you up to 200 euros on your OPPO accessory or connected object, or on your mobile insurance, for the purchase of a smartphone from the Find X5 range. How to take advantage of it? We explain to you.
For any purchase of a protective accessory, a connected product or for any subscription to the manufacturer's mobile insurance, you benefit from this reimbursement offer. Magical ! The brand reimburses you 200 euros for the purchase of an OPPO Find X5 Pro 5G and 100 euros for the purchase of a Find X5 5G. Here is an additional reason to crack for one of these models.
Find X5 Lite, the cost advantage
As spectacular as the Find X5 Pro 5G is, the price is not necessarily within everyone's reach (although it does match the quality of this luxurious smartphone). With some concessions, OPPO presents a still premium smartphone at a more moderate price: the Find X5 Lite.
The OPPO Find X5 Lite has nothing to be ashamed of with its 64-megapixel main camera and Pro portrait mode. There is also a sublime 6.43-inch AMOLED screen, FHD + definition and a refresh rate of 90 Hz. The MediaTek Dimensity 900 processor allows the smartphone to present remarkable performance. And its two batteries with a total capacity of 4500 mAh support SUPERVOOC™ fast charging up to 65W. Excellent.
At less than 500 euros, the Find X5 Lite is one of the most honest premium smartphones. With its 256 GB of storage (expandable up to 1 TB), and its fluidity certified over 36 months by TÜV SÜD, OPPO has designed the Find X5 Lite to accompany you in the long term. Even better, it also benefits from an unprecedented launch offer. Until April 30, for the purchase of this model, you will benefit from 50 euros reimbursed on the purchase of an accessory, a connected object or mobile insurance from OPPO.