News
a third folding smartphone in the boxes?
Accustomed to offering two folding smartphones per year, Samsung would create a surprise in 2022. A third model could see the light of day.
Samsung strongly believes in the folding smartphone and does not skimp on the means. The South Korean giant seems to have found its groove with its Z series consisting of two different models. Last year, Samsung launched the Galaxy Z Fold 3 and Galaxy Z Flip 3, and now we expect to see the Galaxy Z Fold 4 and Galaxy Z Flip 4. are also appearingbut the manufacturer could reserve a big surprise.
According to information from the specialized site Galaxy Club, Samsung is reportedly working on a third folding smartphone. Indeed, three code names have been spotted: B4, Q4 and N4. The Galaxy Z Flip 3 and Galaxy Z Fold 3 being known as B3 and Q3, it can be assumed that B4 and Q4 refer to the future Z Flip 4 and Z Fold 4. On the other hand, the N4 is unknown and would refer to a folding device of a new kind.
Samsung obviously did not confirm the existence of new models, but the South Korean giant did not go empty-handed to CES 2022. During the event, the South Korean manufacturer imagined the future of smartphones folding presenting new concepts. Among the prototypes, we were able to discover the Flex G which is equipped with a flexible OLED panel to form a sort of three-sided screen. It can fold inwards or outwards, thus being able to remain stable on a table.
A second version, closer to the tablet, made an appearance under the name of Flex S. Once again, there is an OLED panel that can be folded into three parts.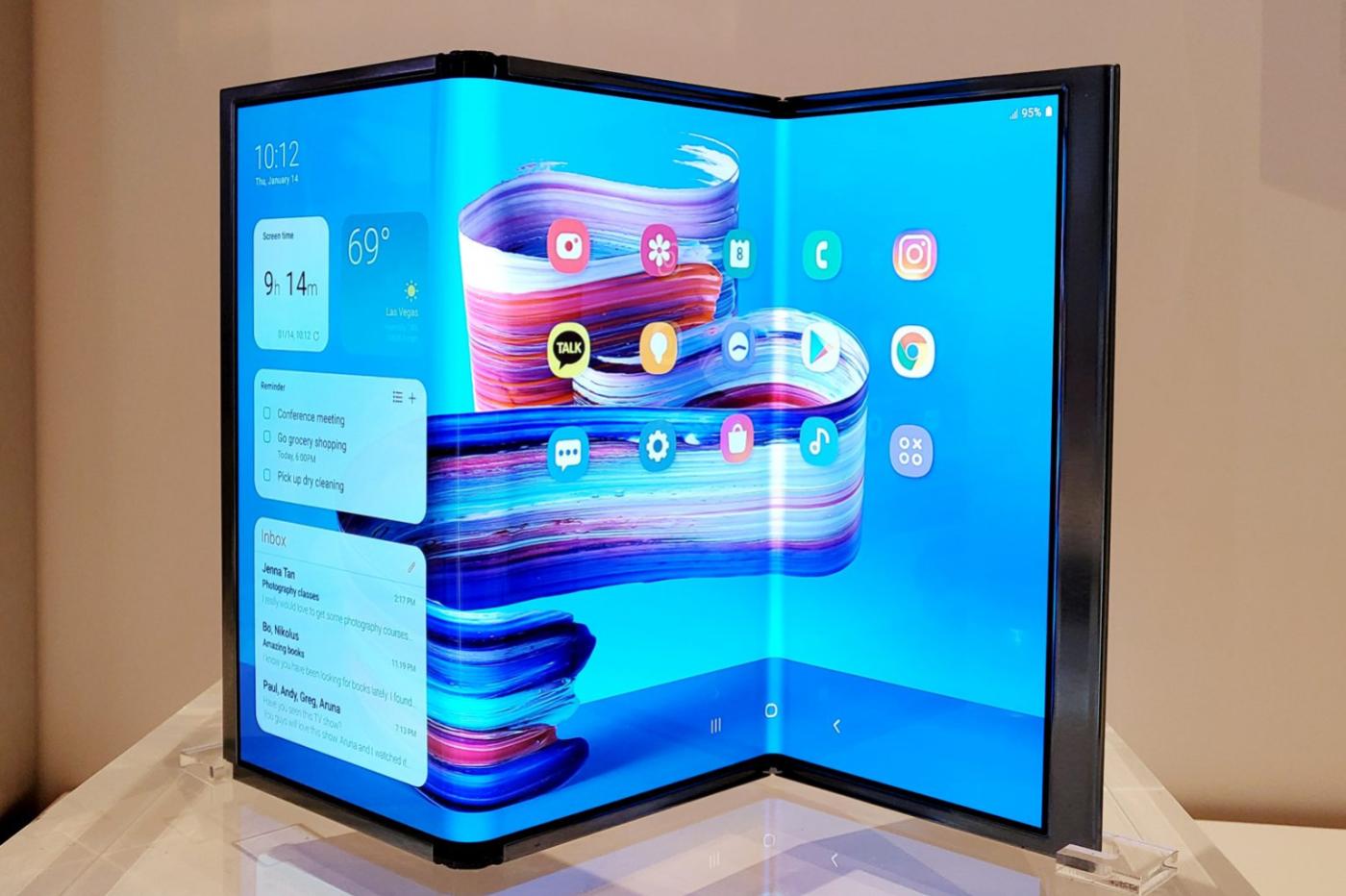 Which Samsung device is behind "N4"?
These demonstrations are common in trade shows and allow a builder to show off their know-how. In addition to currently available Samsung devices; Samsung Display has every interest in presenting its work to convince other manufacturers to opt for its flexible panels. For now, it is impossible to say with certainty that Samsung will launch a Flex S or Flex G on the market. Nevertheless, the existence of a mysterious device called "N4" revives the debates.
The leak assures that Samsung's 'N4' smartphone won't be produced in as large quantities as the Z Fold 4 and Z Flip 4. It's possible that the manufacturer will try a new approach and wait for early feedback before fully launching. We could have the first elements of answers in August, the period generally chosen by Samsung to present its folding devices. Last reason for hope, the mark comes to abandon its Note range to better focus on its folding smartphones.
Galaxy Z Flip3 at the best price Base price: €1,059
See more offers