News
it will soon be possible to exceed the limit of 50 euros
It's a small revolution that is being prepared in the contactless payment sector. It should soon be possible to exceed the current limit of 50 euros, while maintaining the security of entering the secret code.
Contactless payment, by simply placing your bank card on the merchant's electronic terminal, has become a habit that is all the more ingrained among consumers as it avoids having to carry out too much manipulation. This proved to be very important at the height of the health crisis, when the transmission of the virus had to be avoided by all means.
Finding the balance between safety and practicality
According to the Banque de France, 57% of transactions were validated using contactless payment during the first half of 2021. Consumers favor the ease and simplicity of the gesture, but we quickly fall back into the traps of traditional payment: at beyond the ceiling of 50 euros, it is then necessary to insert the bank card and enter its secret code.
If the transaction remains fast, the customer's checkout experience is cut in its tracks, while it slows the pace for other customers. The solution lies in a new technology called "PIN Online". The principle is the same only for contactless payment, ie by approaching the card to the cash register terminal. But if the bill exceeds 50 euros, the consumer will be asked to enter his four-digit code.
This solution represents a happy medium: no need to insert the card, but you still have to enter the secret code. And if the amount to be paid is under 50 euros, nothing changes, normal contactless payment takes over.
>> Read our comparison of online banks
However, it will be necessary to be patient before seeing the "Pin Online" technology widely available among merchants. They have to adapt their terminals, which could take a year to a year and a half. The solution is in any case already in place within the G7 taxi network, for customers who have a CB card and Visa or Mastercard.
Current account
Conditions: No income condition – Welcome and Ultim cards
Annual fee: €0 • Initial deposit: €300
Check deposit: ✔ • Cash deposit: ✘
Bank card
Monthly cost of the card: 0 €
Euro zone withdrawals: Free • Euro zone payments: Free
Foreign currency withdrawals: 1.69% • Foreign currency payments: Free
Proposed cards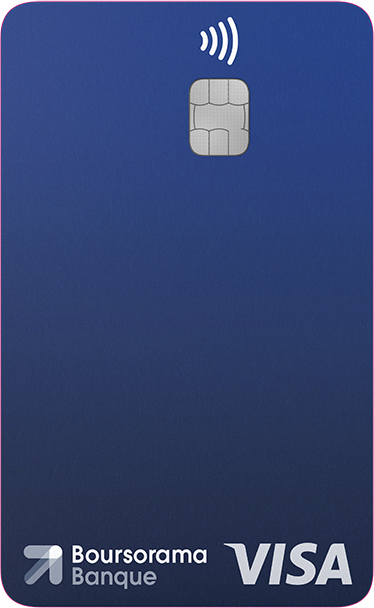 mobile payment
SEE MORE
1
Current account
Conditions: No income condition
Annual fee: €0 • Initial deposit: €10
Check deposit: ✔ • Cash deposit: ✔
Bank card
Monthly cost of the card: 0 €
Euro zone withdrawals: Free • Euro zone payments: Free
Foreign currency withdrawals: Free • Foreign currency payments: Free
SEE MORE
2