News
Save heating costs: Smart thermostats break through the million mark
Saving energy with intelligent devices: More and more consumers are using intelligent radiator thermostats for this purpose. In 2021, a significant number was exceeded for the first time: 1.2 million devices were sold last year. The million mark was exceeded thanks to an increase in the number of units sold by 25 percent compared to 2020.
Rising energy costs are causing people to look for ways to save. In a recent YouGov study, 71% of respondents said higher prices would prompt them to save energy. But it's not just rising prices that are causing people to change their behavior: 74% want to protect resources and the environment – regardless of price developments.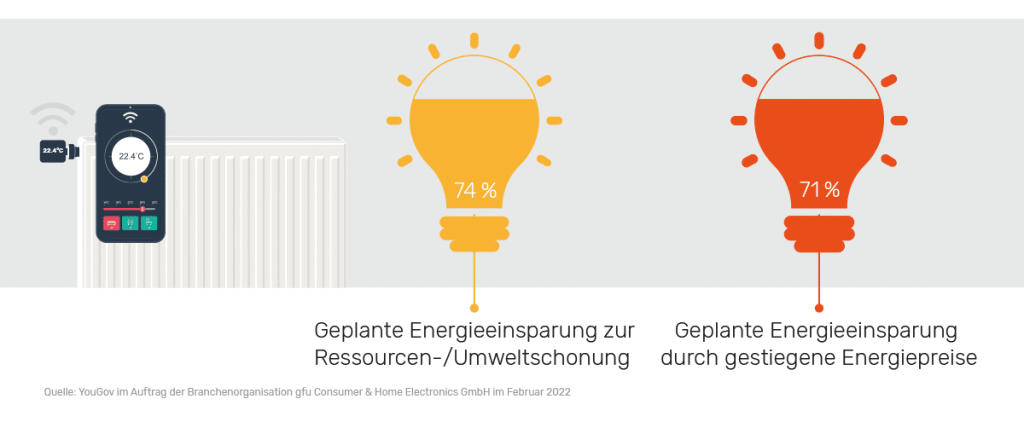 The survey provides insight into how respondents are using smart technologies to reduce energy consumption. For example, ten percent of those surveyed do not yet know that sensors can switch off the heating when the windows are open, and only 16% of those surveyed use smart thermostats in their homes.
Every second person says that the use of such a technology is not possible, suitable or feasible. An assessment that may be based on a misunderstanding. For example, replacing thermostats on radiators is relatively easy and can be easily reversed when you move out of rented accommodation.
Photo credits Cover graphic: Tado
Advertisement / Last update on 03/28/2022 at 11:31 am / Affiliate links* / Images: Amazon