Xiaomi
Xiaomi Wowstick: cell phone broken? This gadget should help
XIAOMI
With the Wowstick, Xiaomi offers you a practical tool. It doesn't matter whether the mobile phone is broken or the frame of your glasses wobbles, the Xiaomi Wowstick should make repairs easier.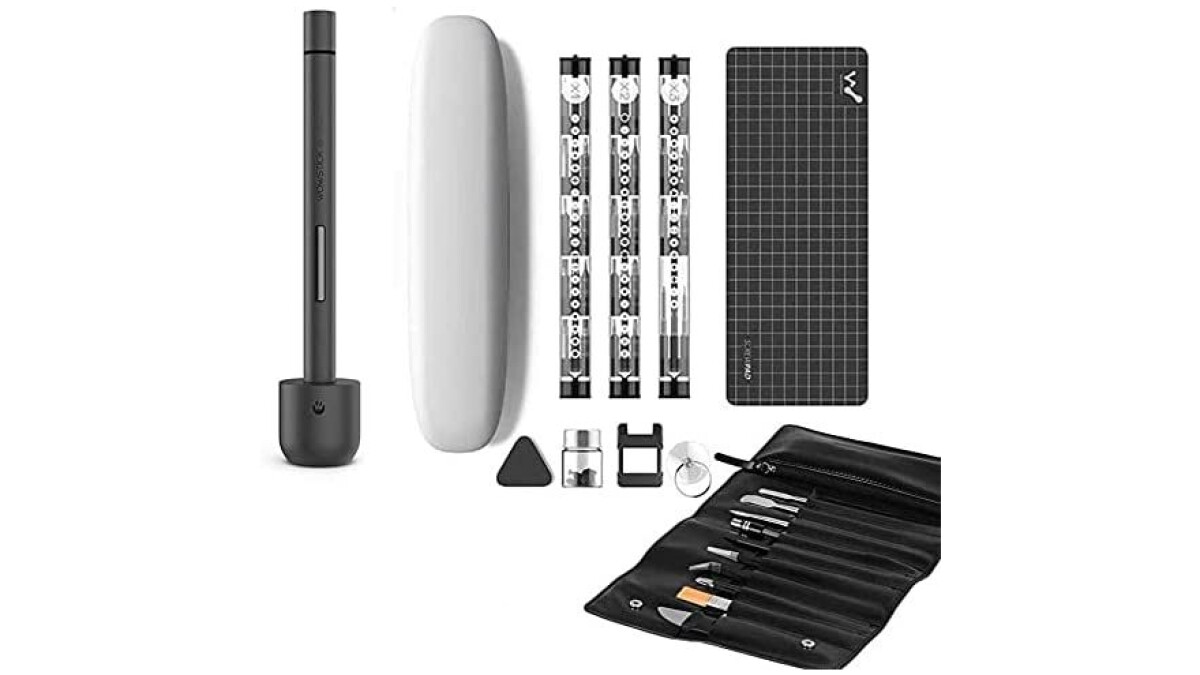 The Xiaomi Wowstick is an electric screwdriver.
It is available with up to 60 different attachments.
Additional accessories are designed to make smartphone repairs easier.
The Chinese manufacturer Xiaomi is in this country mainly for mobile phones, Fitness-TrackerTV and the tablet Xiaomi Pad 5 famous. But apart from that, the company also offers all sorts of practical gadgets for all areas of life. The Xiaomi Wowstick helps you to repair your smartphone, for example.
The Wowstick is an electric screwdriver that comes with almost 60 different attachments. So you should be able to loosen or tighten all kinds of screws.
High discounts on Xiaomi: You should take a closer look at these 10 offers
The stick is optionally available with additional repair accessories – such as the Screwpad – a small mat to which loosened screws adhere magnetically. This is to ensure that you don't lose any screws. You can also arrange the screws on the screwpad in the order in which they were removed from the device, which makes assembly easier later.
According to Xiaomi, you should not only be able to repair cell phones with the Wowstick, but also other technical devices and objects such as glasses.
price and availability

However, Xiaomi does not officially offer the Wowstick in Germany. But you don't have to import the screwdriver from China, it is now also available from third parties on Amazon or eBay.
at
Buy Xiaomi Wowstick F1 Pro
*
Advertisement
at
Buy Xiaomi Wowstick F1 Pro
*
Advertisement
Depending on the provider and scope of delivery, the Xiaomi Wowstick will cost you between 40 and 65 euros. An alternative can be found on Kickstarter with the SES Pro. This electric screwdriver even offers an OLED display.
runs yours Xiaomi phone problem free again after repair? Then you should definitely change these settings.
» Tipp: The best VPN providers for more security and privacy
Don't miss anything with the NETWORK-Newsletter
Every Friday: The most informative and entertaining summary from the world of technology!