News
Playmobil is finally launching an Asterix collection!
Fans of Asterix, Obelix and the universe imagined by Albert Uderzo and René Goscinny are over the moon! In June, Playmobil will indeed launch a complete collection of Asterix figurines and toys, with the agreement of Albert René editions.
With hindsight, one wonders why it took so long to see the world of Asterix at Playmobil. This development, however, required six years of work and back and forth between the toy manufacturer and the Albert René editions. This collection will appear on the shelves from June.
In-depth work to respect the universe of Asterix
The launch will have seven boxes, priced between €7.99 and €154.99. Something to satisfy all budgets and all desires, the highlight of the show being obviously the impressive village banquet which is teeming with details. But Playmobil is not just aimed at nostalgic adults: children can also imagine all sorts of scenarios with Gauls and Romans figurines which, a fun little feature, have a double facet for their face: a normal facet and another with a cockade. !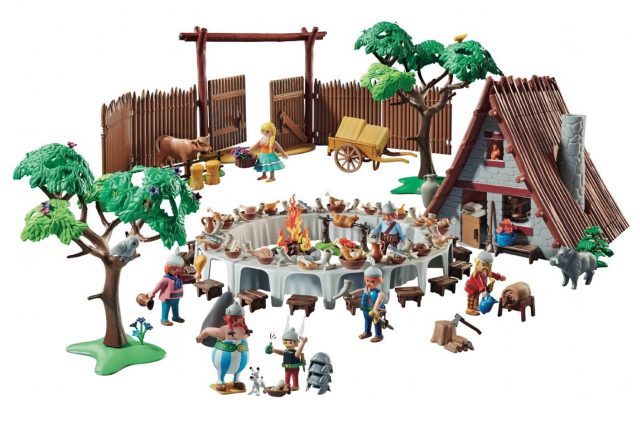 One of the things that took the most design time was to make every character in the comics instantly recognizable. For Obélix, for example, who required a special mold in order to accommodate his advantageous physiognomy, it was necessary to develop arms that could support a menhir. One of the main obstacles was the lack of a nose: in comics, it is an essential element of hero recognition. However, the Playmobil have no nose…
The creators therefore had to take care of all the details, in particular the hair, the mustaches and the clothes, to ensure that each figurine "sticks" with its paper equivalent. This collection was in high demand in countries where Asterix is ​​very popular, in other words in France and Belgium of course, but also in Germany.