News
Microsoft unveils its new Surface Laptop Go 2
The American giant has just presented a new entry-level ultraportable, the Surface Laptop Go 2.
Without revolutionizing its world, Microsoft has just presented its new Surface Laptop Go 2. Rumors were already rife about the new generation of the manufacturer's entry-level ultraportable, so this formalization is above all an opportunity to end the suspense.
Pre-order the new Surface Laptop Go 2
Same size, new processor
In broad outline, the Surface Laptop Go 2 retains its identity, and signs a new model faithful to the previous one. With its compact size of 12.4 inches, its clean lines and its touch screen, the second iteration of the range still benefits from a few changes, which are mainly played under the hood. Exit the 10th generation Intel Core i5 processor, make way for an 11th generation model, which logically promises to improve the performance of the machine on a daily basis.
While the previous model started at 64 GB of SSD storage, the new range imagined by Microsoft now starts at 128 GB of storage for 4 GB of RAM. Proposed at €669, the model shows a slight inflation, but the higher versions benefit from a better value for their welcome price: the 8+128 GB version thus goes to €769, while the 8+256 GB version is displayed at €869, or €130 less than for the previous generation. We will not blame Microsoft on this point, the company finally succeeds in positioning its ultraportable on the entry-level segment that it has been touting since the birth of the range in 2020.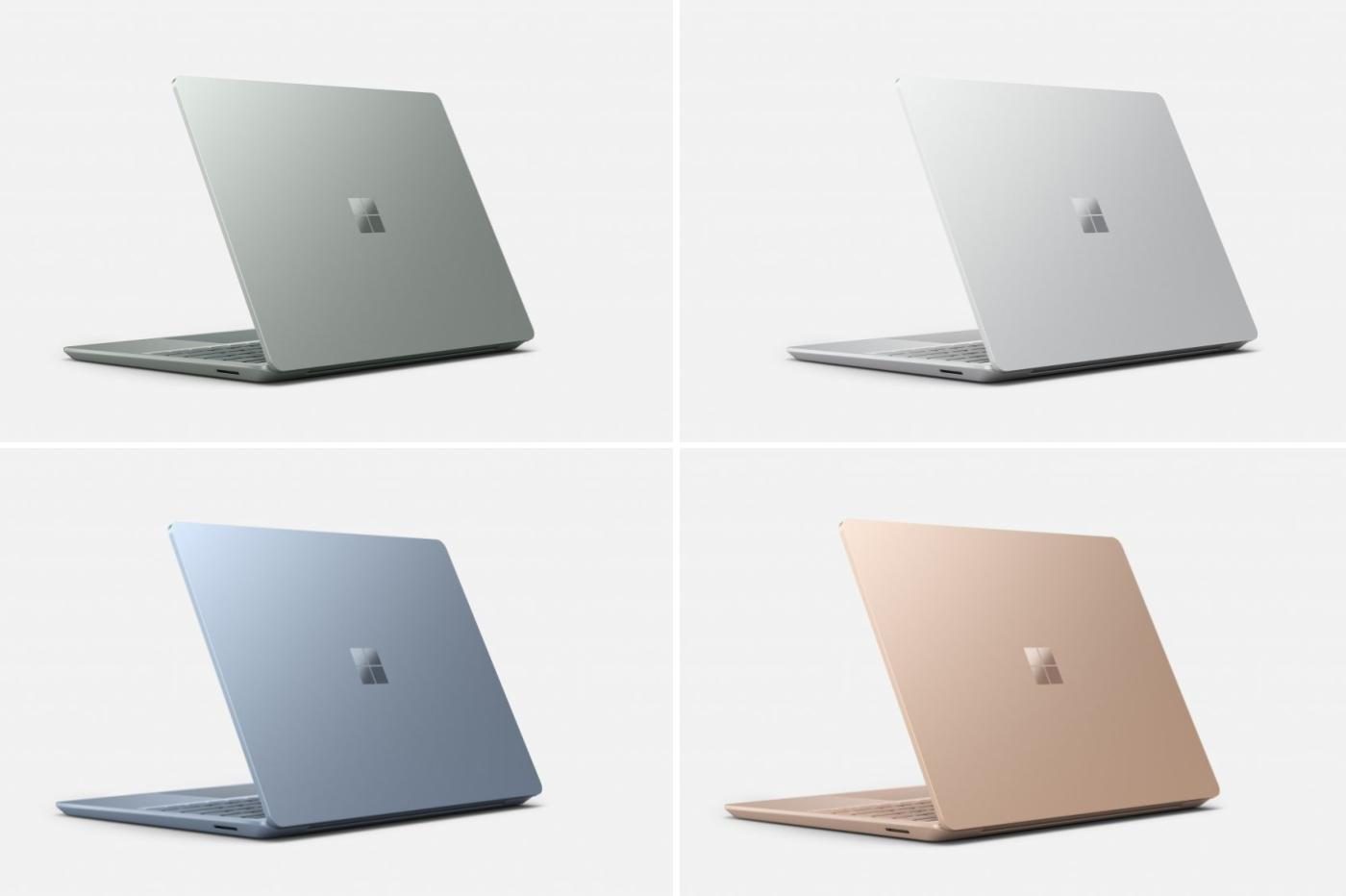 As always, the PixelSense touch screen with a 3:2 ratio (1536 x 1024 pixels) will be complemented by a biometric fingerprint reader, reserved for 8 GB RAM models. This year, four colors will be available: to the traditional platinum grey, sandstone and arctic blue is added sage green, i.e. a gray with a slight green tinge. Telecommuting requires, the laptop is also equipped with two studio microphones as well as an HD camera designed for videoconferences. The brand also indicates an enlarged touchpad, for more precise everyday use.
With its 1.1 kg, the Surface Laptop Go 2 wants to be nomadic and more eco-responsible. The manufacturer has thus indicated that in addition to the replaceable SSD, it would now be possible to change the keyboard, the trackpad, but also the screen and the battery. A good point not to be overlooked in a market overloaded by its environmental impact.
Made official today, the Surface Laptop Go 2 is available for pre-order from €669. It will be available from next june 7or in just a few days.