Xiaomi
Only three out of four devices from Xiaomi: Xiaomi boss Lei Jun uses these smartphones
XIAOMI
Which cell phone does the founder of Xiaomi use? Lei Jun himself answered the question on Weibo and presented his four smartphones.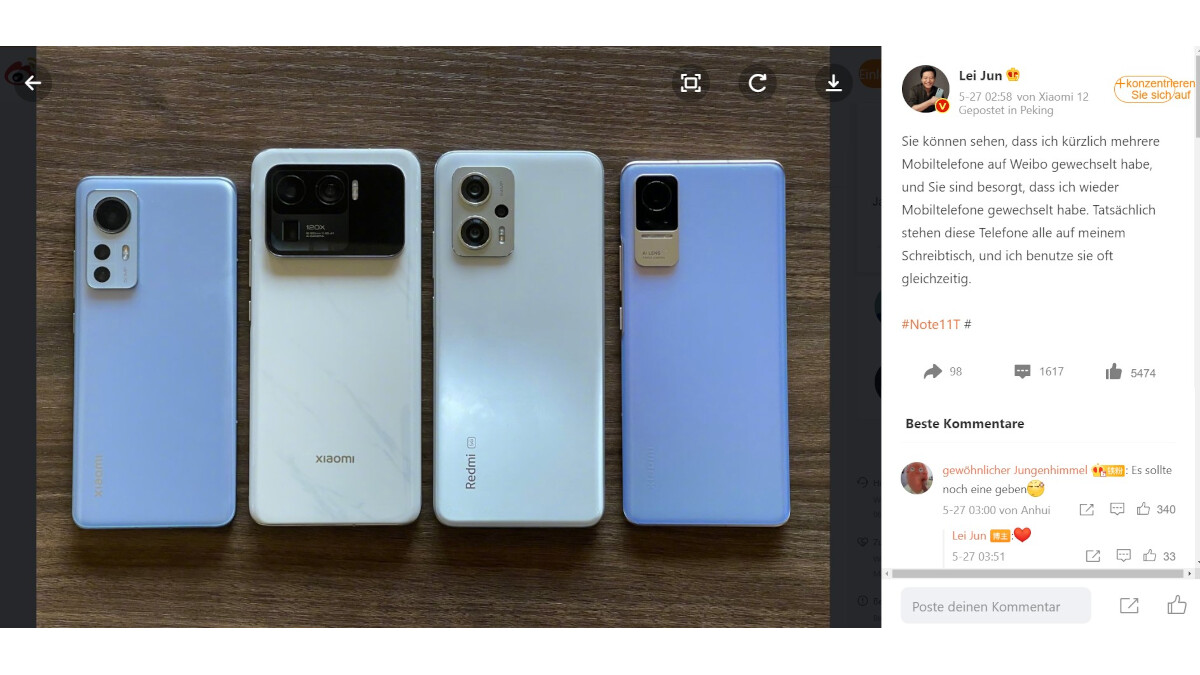 Xiaomi boss Lei Jun has shown off the phones he uses every day on Weibo.
Three of them are from Xiaomi.
One, however, from a subsidiary.
On the Chinese short message service Weibo, Lei Jun, the boss and founder of Xiaomi, shared the four cell phones that he says he uses every day. These are almost exclusively smartphones from his company, such as the Xiaomi 12.
Added another Xiaomi Mi 11 Ultra as well as the in Xiaomi Civi available only through importers in Europe.
The fourth model comes only indirectly from the company's own group. It is about this Redmi Note 11T Pro. Redmi already operates as an independent brand in China, but not yet in this country. In Germany, the models are part of the regular Xiaomi portfolio.
If you are now wondering why a single person needs four smartphones for their daily work, Lei Jun still has no answer. But it can be assumed that with the Xiaomi 12 Ultra a fifth could soon be added.
Don't miss anything with the NETWORK-Newsletter
Every Friday: The most informative and entertaining summary from the world of technology!