News
Travel by electric bike or electric scooter without breaking the bank thanks to GOGOBEST promotions
Whether you want to do something for nature, or your wallet, buying an electric bike or scooter from GOGOBEST will allow you to achieve all your goals.
Out of sight, close to the heart, the portfolio is increasingly examined at the end of each month. At the same time, with the increase in the various fuel prices, all means are good to grab a few euros. And, each euro could potentially turn into a very nice sum at the end of the month thanks to the purchase of an electric means of transport such as the Lankeleisi X2000 Plus, the GOGOBEST GF600 or the Bezior S500 Max.
These three devices are all on promotion within the GOGOBEST online store for a limited time. Would you like to buy an electric bike or an electric scooter soon? You are, therefore, on the right article.
Electric scooter for children GOGOBEST V1
Discover the GOGOBEST V1, an electric scooter for children at the exceptional price of 99 euros instead of 199 euros (-50%)! With its 150W motor, this scooter has a maximum speed of 6 km/h and a range of 7k with its 21.6V/2AH battery. Note that a protection kit is offered, enough to best protect the youngest in the event of a fall.
Lankeleisi X2000 Plus: the favorite electric bike for city dwellers
Although the purchase of the GOGOBEST GF600, an all-terrain electric bike, a mountain bike or e-MTB, to ride on the Parisian, Bordeaux or Toulouse asphalt is perfect thanks to its wide tires, it will not be as profitable as the Lankeleisi X2000 Plus and the Bezior S500 Max.
On the one hand, the Lankeleisi X2000 Plus is geared towards lovers and lovers of city electric bikes with a very long range. The latter will therefore have all the cards in hand to allow you to go to work or go shopping, whether you have to cross paved roads, those with damaged tar or even very long distances.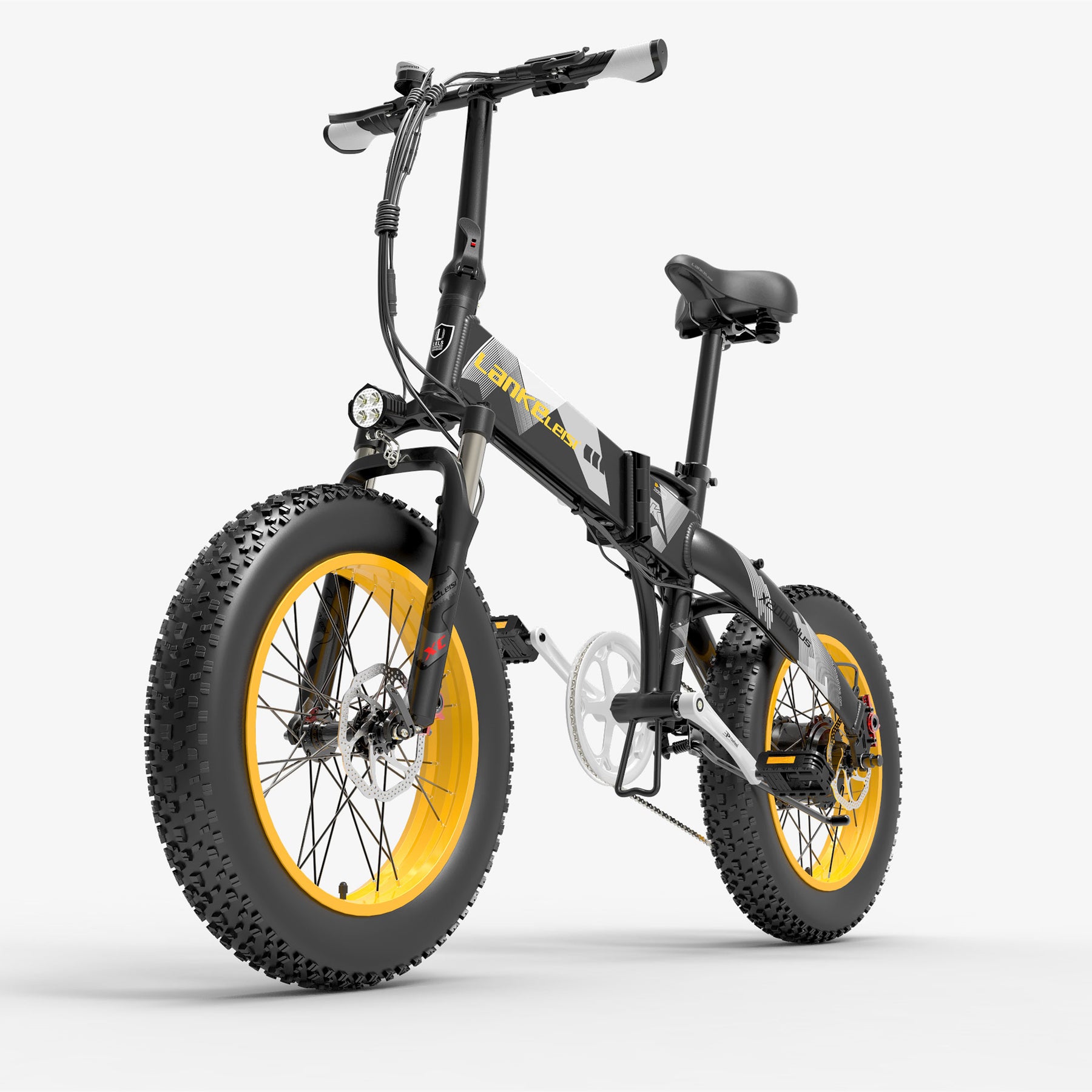 Indeed, the Lankeleisi X2000 Plus will offer its future user a 12.8 Ah battery and a 1000 watt motor. These two products will thus allow the bike to be able to survey the asphalt easily over distances of 100 kilometers without failing in its task. All the safety elements will be directly integrated into the Lankeleisi electric bike (disc brakes with a current recuperator, a light at the front, a light at the rear with the brake light.).
This electric bike will be particularly interesting if you have a small apartment or a house with little storage. The latter can easily fold, to store, all, allowing to recover the battery to recharge it. The latter will be able to fully recharge in six hours. You can then plug it into a mains socket at night and leave the next morning with a 100% charged battery.
For those who wish to fall for the Lankeleisi X2000 Plus, the latter is currently on promotion at a price of 1,206.50 euros instead of 1,559.99 euros using the code F7WQ68 (-63,49 €).
Bezior S500 Max: the electric scooter with the performance that will allow you to get to all your appointments
A majority of electric scooters have a very big defect, they do not have a balanced battery / motor power ratio, which will have two consequences depending on the model: either your electric scooter will have very little autonomy, or the speed of it will not exceed or struggle to exceed a brisk walking speed. In short, choosing an electric scooter is not easy, but that could change especially with the Bezior S500 Max.
The Bezior S500 Max would potentially become not only your best road companion, but also the most profitable purchase to make in the next few hours. The Bezior S500 Max sports a 48 V / 15 A h battery which powers a 500 watt electric motor thus combining performance and autonomy.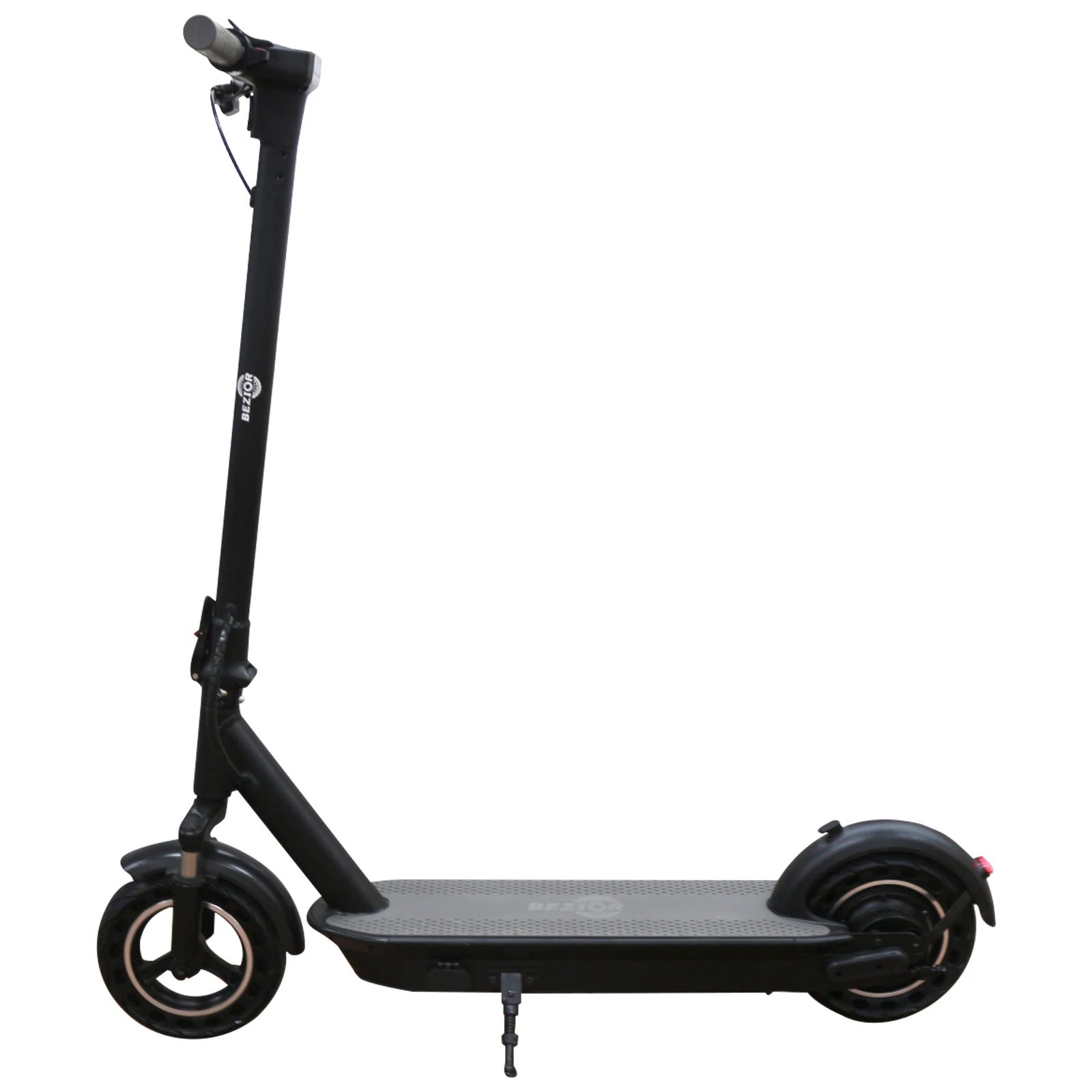 This electric scooter has, like its sisters, three power settings that play on your pace: 15 km/h, 20 km/h and 25 km/h. Note that the range will be directly impacted by the resources required by the electric motor. However, it is good to know that the intermediate speed will allow you to hold 45 km without any difficulty.
In short, this electric scooter will and will remain a great purchase. This S500 Max will let you go to work, to the races, or help you go to the evening thanks to the arrival of the beautiful days. Want to buy it? The Bezior S500 Max is currently on sale at GOGOBEST at a price of 399.99 euros instead of 699.99 euros, i.e. 300 euros of immediate reduction.
GOGOBEST GF600: the MTB, e-MTB or eMTB that nobody stops
This time, we are addressing people who walk not only on asphalt, but also on mountain and country roads. If you have been looking for an electric mountain bike (e-MTB or eMTB) for a while now, this GOGOBEST GF600 has its place in your home or garage.
The GOGOBEST GF600 is accompanied by performance that propels it without any difficulty into high-end electric mountain bike models, all at a very attractive price in view of the increase in fuel prices in recent months (and this is not ready to stop). With its wide tires high enough to absorb the slightest rebound, its forks that will act as a second front line to eliminate jolts and its disc brakes, you will have a comfortable electric mountain bike on a daily basis, no matter what. whatever your business.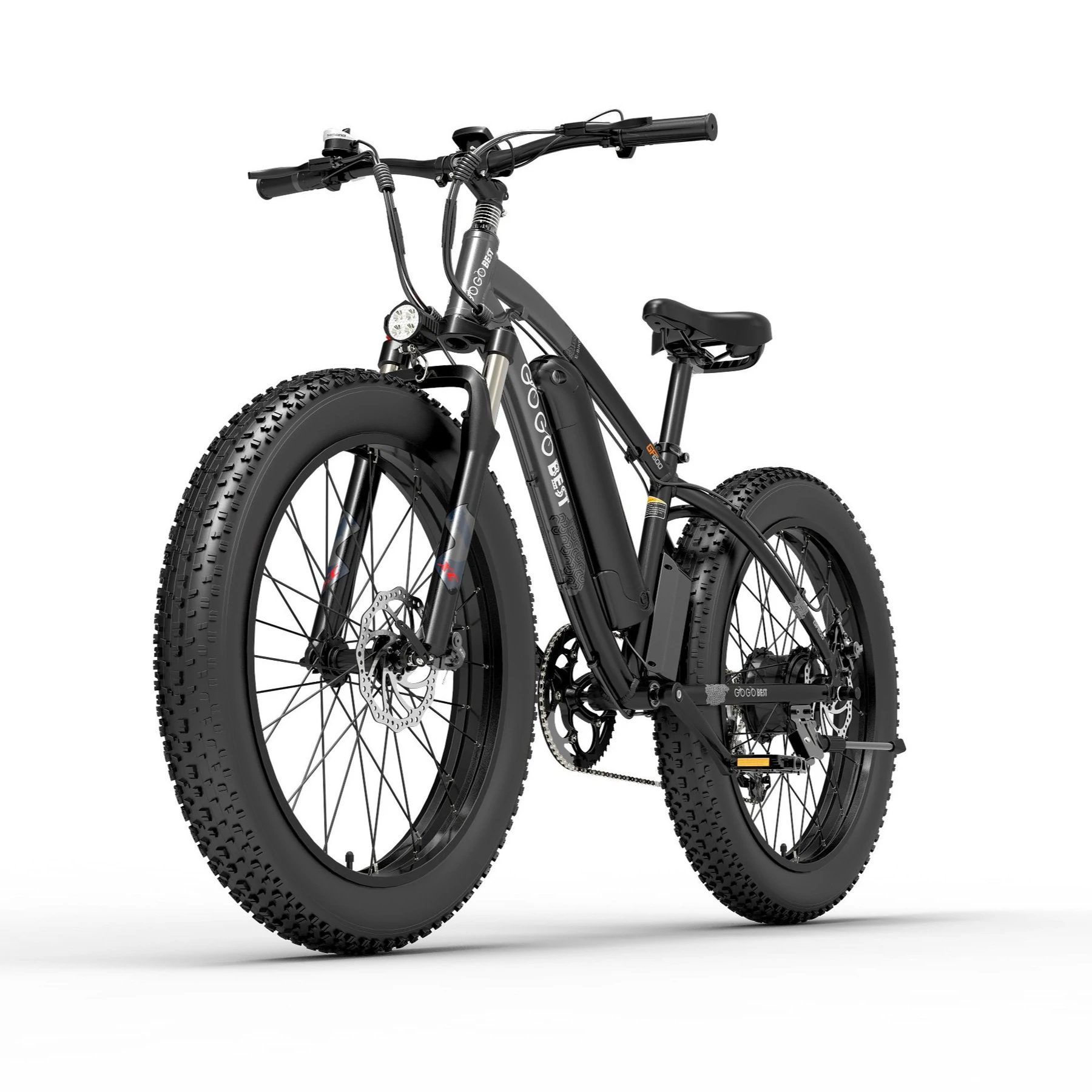 Where the GOGOBEST GF600 stands out compared to many competitors, who charge much higher prices, is in its balance with the battery and the power of the electric motor. The GOGOBEST GF600 has a 48V/13Ah battery and a 1000 watt motor to overcome most obstacles that will be in front of you once you ride the ATV. Admittedly, the battery is slightly less powerful than the S500 Max presented above, but GOGOBEST has thought of everything.
Indeed, disc brakes are equipped with a converter. That is to say that this part will recover the energy created by the brakes to transform it into electricity to recharge the battery while driving. Moreover, the latter can be removed so that you can recharge it serenely at home or at your workplace with a simple mains socket.
In short, if you want the GOGOBEST GF600, the latter is currently on sale at GOGOBEST at a price of 1,330 euros instead of 1,699.99 euros, i.e. 369.99 euros in savings in addition to the code F7WQ68 (-69,99 €).
What you need to know about our good plans
This content is brought to you by the experts at JDG.
The editorial staff did not participate in its production. It is possible that this publication contains an affiliate link: the e-merchant can then pay us a commission (for you, nothing changes). The prices mentioned in this article are subject to change.