Xiaomi
Switch off Xiaomi Mi Band 6: is that possible?
XIAOMI MI BAND 6
For the Mi Band 6, like for all devices from the Mi Band series, Xiaomi does not offer a way to switch off the device. But in this way you can reach a similar state.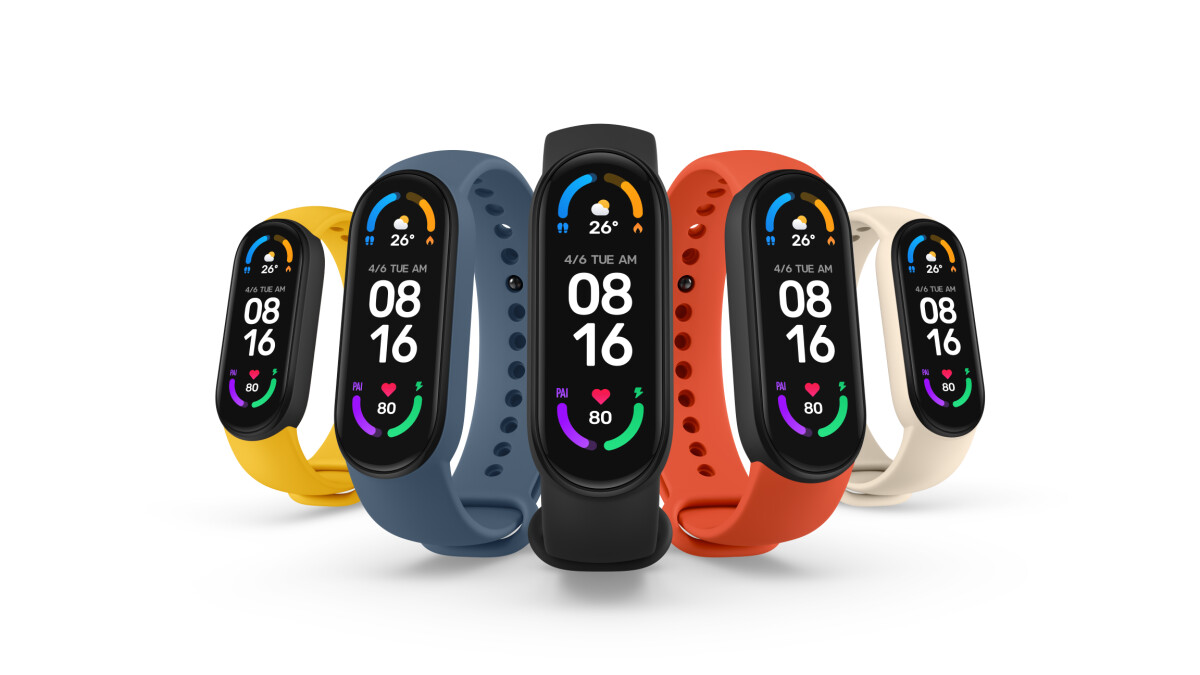 Xiaomi doesn't offer you a way to turn off the Mi Band 6; The device does not have a corresponding button.
You can disconnect the Bluetooth connection to make the device virtually unnoticeable.
Alternatively, you can wait until the fitness tracker's battery is empty.
are in everyday life Fitness-Tracker as the Mi Band 6 von Xiaomi very useful – they show the time and notifications, track activities and record workouts.
And if you ever don't want the device to do any of the above, you can just turn it off, right? We clarify that in this article.
Mi Band 6 cannot be turned off

To come back to the question in the introduction: No, you can't just switch off the Mi Band 6 like that. The device doesn't have a dedicated physical button for this, nor a suitable option in the settings – there you can only restart the fitness tracker, but not switch it off completely.
Then what can I do to make my Mi Band 6 be silent? You have the following options:
Disconnect Bluetooth and disable wake up gesture

The easiest temporary way to make the Mi Band 6 leave you alone is to disconnect the Bluetooth connection in your smartphone's settings. Once you have done that, the tracker is no longer connected to the smartphone.
Accordingly, the smartphone cannot send any notifications to the Mi Band 6. However, heart rate measurements will continue to be carried out as long as you have not deactivated them. You can also in the Zepp Life-App disable the wake up gesture. Your Mi Band 6 only reacts to touching the screen and is otherwise switched off.
Wait until the battery is empty

Sounds banal, but it's actually a legitimate possibility. For example, if you don't use the device for a long time, it will be switched off automatically as soon as the battery is empty. The Mi Band 6 then no longer reacts to touch and gestures and does not take any measurements until you have recharged it with a charger.
Don't miss anything with the NETWORK-Newsletter
Every Friday: The most informative and entertaining summary from the world of technology!