Realme recently unveiled the next addition to its smartwatch portfolio. The product in question will be known as Realme TechLife Watch R100 whose presentation is already scheduled for the 23rd of June.
It was through the social network Twitter that the brand announced when it will unveil its next smartwatch. In addition to the date for the presentation of the product, the company left out some details about its next smart watch.
Realme TechLife Watch R100 will be a model for those who want style and connectivity
Realme's motto for its next wrist product is "stay connected wherever you go". A clear allusion to the Realme TechLife Watch R100's support for calls via Bluetooth.
This means that the user will be able to answer any call they receive on their smartphone directly on their wrist. This way, your phone can stay tucked away in your pocket without ever losing contact with friends and family.
In addition to this detail, the company revealed the general appearance of its next smartwatch. Indeed, it will have a round dial with a 1.32-inch TFT screen and a resolution of 360 x 360 pixels.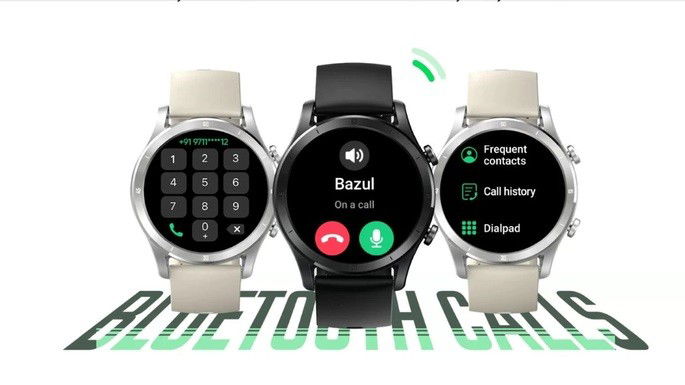 The material of its body will be in aluminum alloy and has a matte finish. That is, a product with good construction materials that will actively help to preserve the integrity of the product.
Another relevant detail that Realme revealed has to do with the autonomy of the TechLife Watch R100. Thanks to the inclusion of a 380 mAh battery, up to seven days of carefree use are expected on a single charge.
Of course, everything will depend on the use that each user makes of the Realme TechLife Watch R100, and the actual autonomy of the product may vary depending on the case. Everything will depend on the sports and health features that the watch offers and the use that each user gives them.
Such details have not been advanced by Realme at this time. However, it will be one of the main themes during the product presentation that will take place next week.
4gnews editors recommend: