Xiaomi
Xiaomi TV A2 series: manufacturer presents new smart TV series at Discover event
XIAOMI
Xiaomi presented several new products at the Discover event in Paris. Below you is a new smart TV series called A2. We'll tell you what the televisions can do.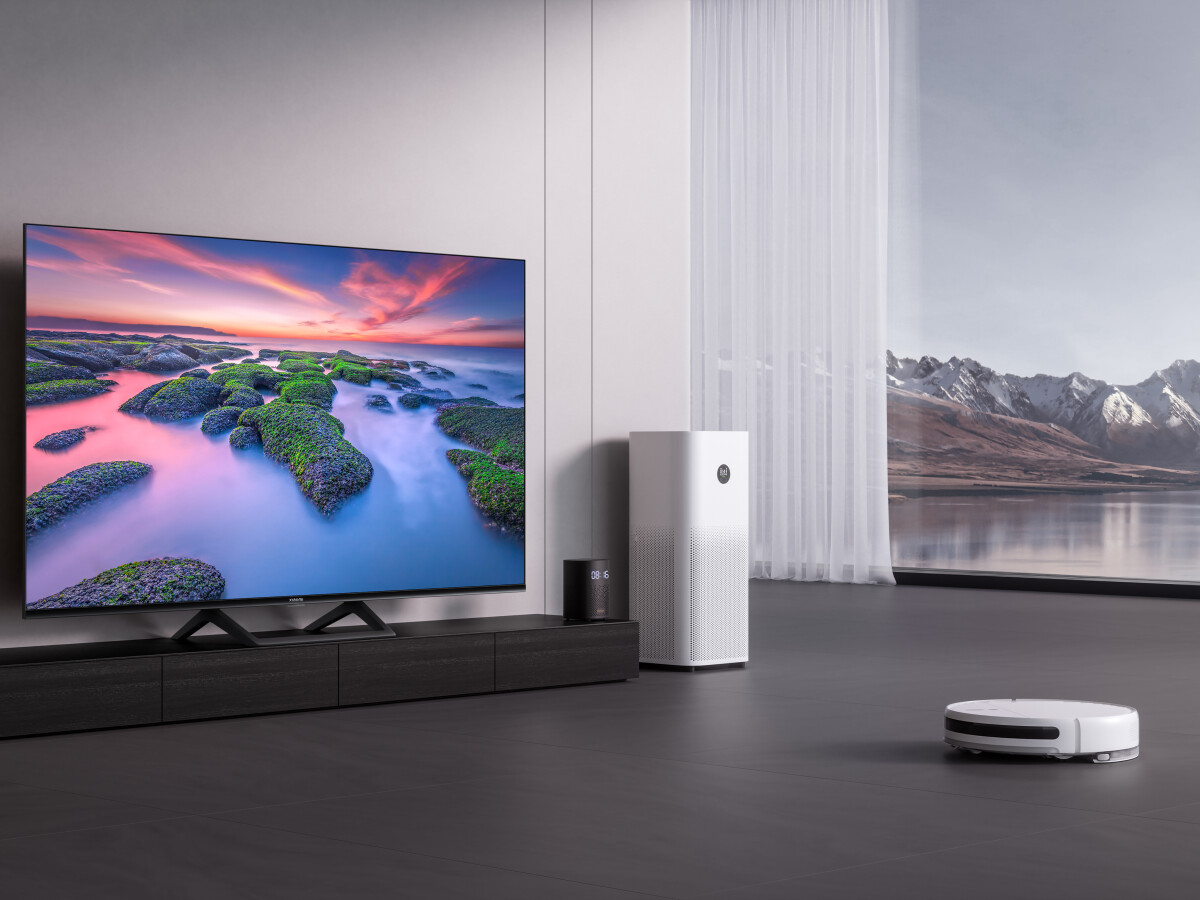 Xiaomi presented several new products at an event in Paris.
A highlight is the Xiaomi TV A2.
The release in Germany should take place soon.
Xiaomi is known for a lot of other technological products besides smartphones and also has a lot to offer there. A good example of this is the new Xiaomi TV A2, which has just been presented at the Xiaomi Discover event. This will soon appear on the German market and, as is often the case with Xiaomi, should score with a good price-performance ratio.
What can the Xiaomi TV A2 series do?

The design of the TV is very simple and modern. With a slim unibody metal frame supported by a single stand, the Xiaomi TV A2 offers an almost frameless picture for films and series. Also, the single stand makes it easier to find a suitable table or cabinet for the device. This was a little more difficult with the Xiaomi TV P1, since the feet were placed quite far apart there.
High discounts on Xiaomi: You should take a closer look at these 10 offers
The display has a resolution of 4K and is also equipped with Dolby Vision and HDR 10+. The image is further enhanced by a field of view of 178 degrees. With a good picture he can Of course, the sound doesn't disappoint eitherwhich is why the television also has Dolby Audio.
Good news for smart home fans

The Xiaomi TV A2 has a lot more to offer, especially for smart home fans. According to the manufacturer, this can act as a smart home hub and accordingly connect your smart devices with each other. AIoT connectivity serves as the connection standard for this model. All paired devices can then be controlled and used with the Bluetooth remote control. In addition, the Google Assistant voice control.
In terms of software, the device is equipped with the latest version of Android TV 10, which gives you access to Netflix, Prime Video, Disney+ and many other apps. You can even play videos and other content directly from your smartphone, laptop or tablet to the TV using Chromecast.
release and price

The smart TV will be released on the German market on June 28 and is said to be available both online and in retail. The following sizes will be available at release:
43 inches for 449 euros RRP
50 inches for 499 euros RRP
55 inches for 549 euros RRP
In addition, the manufacturer is granting an early bird discount in the period from June 28, 2022 at 10:00 a.m. to July 5, 2022 at 10:00 a.m. During this promotion, all models cost 50 euros less and you will receive a Mi Camera 2k worth almost 40 euros. Especially at the reduced price you will hardly find a comparable offer.
Don't miss anything with the NETWORK-Newsletter
Every Friday: The most informative and entertaining summary from the world of technology!